What to know about the IELTS Speaking Test?
The International English Language Testing System, or IELTS as we know it, holds a powerful position among international English language tests. It tests you for the 4 requisite skills in a language: reading, writing, listening and speaking. Unfortunately, many test takers falter in the Speaking Test even after availing of IELTS speaking test coaching classes or going through testing books for IELTS a zillion times! The reason usually is that they were not well prepared to take the Speaking Test. 
The only way you can be ready to take the test is to practice the topics for IELTS Speaking Test. Though the topics vary in each test, specific topics come up in one form or another. 
Edulyte's blog will familiarise you with such topics and assist in your preparation.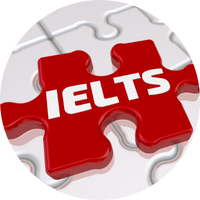 Now the question is how to develop IELTS test speaking skills; how can you be ready for it AND score a 7+ band? First, there are some practical tips that you should employ regularly.
IELTS Speaking topics Part 1
General questions in IELTS Speaking Test are asked in Part 1 of the test. These can be questions about yourself and cover various familiar topics, such as home, family, work, studies and interests. 
Some of the IELTS topics for Speaking are given below:
IELTS Speaking Topics Part 2
After easing into the test, you will be given a card related to topics for speaking in IELTS. These cards will ask you to convey your thoughts about a particular topic. You will get one minute to prepare. Then you have to speak for up to two minutes. After you finish speaking, the examiner will ask one or two questions on the same issue.
Explain why you allowed yourself to be influenced by it and whether you are happy that you bought the product or service , based on the advertisement or not.
Explain if you would like to read a similar book or not.
Speak about if there was anything you liked or disliked about the place.
Explain how it affected your life
Talk about why you feel strongly about it.
Mention any other friends that you are close to as well.
And explain why you intend to continue using it.

IELTS Speaking Topics Part 3
In this segment, you will get further questions about the speaking topic in Part 2 of the IELTS test. You can discuss more abstract ideas and issues through these questions. This part of the test can last between four to five minutes.
IELTS Speaking topics with answers pdf
Our English mentors have created a few sample answers for the IELTS topics for Speaking Test. Do not try and learn them, as these are only samples that can guide you through creating your answers.
How to find IELTS IDP results?
You can quickly get your IELTS result online. All you have to do is click on this link: IELTS result online and fill in the details asked for in the given boxes, and click on the Get results tab.
Note: The results available in such a manner is considered professional result. Your actual result would be the one you receive as your official Test Report Form (TRF).
Steps to book an IELTS exam
IELTS Speaking test might appear to be a great challenge, but with consistent practice and proper guidance, you can easily ace it. Get in touch with Edulyte's English mentors, who have been training students and professionals for IELTS and have assisted them in achieving a 7+ band.