What to know about the IELTS Speaking Test?
The International English Language Testing System, or IELTS as we know it, holds a powerful position among international English language tests. It tests you for the 4 requisite skills in a language: reading, writing, listening and speaking. Unfortunately, many test takers falter in the Speaking Test even after availing of IELTS speaking test coaching classes or going through testing books for IELTS a zillion times! The reason usually is that they were not well prepared to take the Speaking Test. 
The only way you can be ready to take the test is to practice the topics for IELTS Speaking Test. Though the topics vary in each test, specific topics come up in one form or another. 
Edulyte's blog will familiarise you with such topics and assist in your preparation.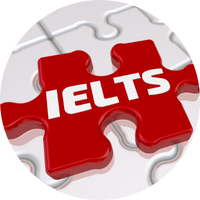 Now the question is how to develop IELTS test speaking skills; how can you be ready for it AND score a 7+ band? First, there are some practical tips that you should employ regularly.
IELTS Speaking topics Part 1
General questions in IELTS Speaking Test are asked in Part 1 of the test. These can be questions about yourself and cover various familiar topics, such as home, family, work, studies and interests. 
Some of the IELTS topics for Speaking are given below:
IELTS Speaking Topics Part 2
After easing into the test, you will be given a card related to topics for speaking in IELTS. These cards will ask you to convey your thoughts about a particular topic. You will get one minute to prepare. Then you have to speak for up to two minutes. After you finish speaking, the examiner will ask one or two questions on the same issue.
Explain why you allowed yourself to be influenced by it and whether you are happy that you bought the product or service , based on the advertisement or not.
Explain if you would like to read a similar book or not.
Speak about if there was anything you liked or disliked about the place.
Explain how it affected your life
Talk about why you feel strongly about it.
Mention any other friends that you are close to as well.
And explain why you intend to continue using it.

IELTS Speaking Topics Part 3
In this segment, you will get further questions about the speaking topic in Part 2 of the IELTS test. You can discuss more abstract ideas and issues through these questions. This part of the test can last between four to five minutes.
IELTS Speaking topics with answers pdf
Our English mentors have created a few sample answers for the IELTS topics for Speaking Test. Do not try and learn them, as these are only samples that can guide you through creating your answers.
How to find IELTS IDP results?
You can quickly get your IELTS result online. All you have to do is click on this link: IELTS result online and fill in the details asked for in the given boxes, and click on the Get results tab.
Note: The results available in such a manner is considered professional result. Your actual result would be the one you receive as your official Test Report Form (TRF).
Steps to book an IELTS exam
IELTS Speaking test might appear to be a great challenge, but with consistent practice and proper guidance, you can easily ace it. Get in touch with Edulyte's English mentors, who have been training students and professionals for IELTS and have assisted them in achieving a 7+ band.
Learning lessons, study tips, career guides and much more!


How to prepare and get an 8+ band in the IELTS Reading Test? Getting a good score in IELTS is important to prove that you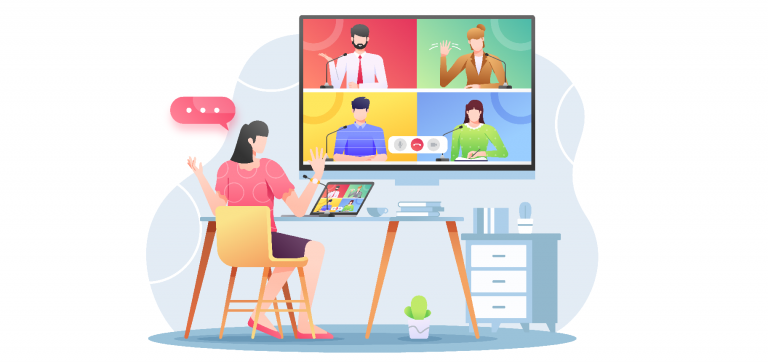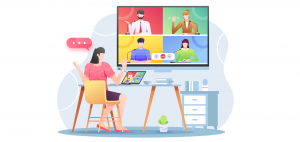 Fact: India is the second largest English speaking nation in the world. It is the link language of the country. Truth: The obsession with the
What is the best topic for the Speaking test?
If you are preparing for IELTS, you should be ready to speak about any topic. But specific topics are focused upon in one way or another during the test. They are family, interests and hobbies, work, and education.
How can I start an IELTS Speaking topic?
Always start with a deep breath, be it Part 1, 2 or 3. Remain calm and start speaking on the given topic without giving too much information. Stick to giving the details that have been asked for in the task. Avoid fillers..ummm…aaaaa… etc.
How can I improve my IELTS Speaking score?
Now that indeed is a million dollars question. To improve your score, keep the following pointers in mind: 
improve your vocabulary
practice and practice some more
speak in English with people around you
listen attentively to English podcasts on various topics
read as much as you can, whenever you can
Are IELTS Speaking topics repeated?
Several topics are covered frequently in the IELTS Speaking test in one form or another. These usually are; family, friends, relationships, environment and climate change, hobbies and interests, and technology and its use/effects.
How can I get a 9 in IELTS speaking?
Remember, not to think you lack the knowledge to speak on a particular topic. IELTS Speaking Test is all about your ability to express your thoughts in fluent and grammatically correct English. So yes, you will score a 9+ if you follow our English language tips in the blog above and don't hesitate to speak. Talk passionately and express yourself well during the speaking test.
Is IELTS speaking difficult?
Is scaling Everest difficult? Sure is, but not very difficult once you set your mind and train for it. The same applies to the IELTS Speaking Test. When you start working hard to achieve a high band and take assistance from IELTS experts, you can easily scale the IELTS.
How can I get 7 in IELTS speaking?
Try the following strategies to get a 7+ band in IELTS speaking.
Speak English every day
Ask the examiner to repeat the question if you couldn't understand it
Avoid "yes" or "no" answers. Always add a few details to our response.
Correct your mistakes while speaking, apologising and then speaking the correct response.
Can I crack IELTS in 15 days?
Yes, you can, but only if you give 100% of yourself to preparation. You have to be methodical and plan out your preparation schedule in a detailed manner. Since you will be short of time, every minute counts.
How can I talk about a topic?
It doesn't matter if you are speaking to your examiner in IELTS or addressing a large gathering; your speaking skills should be such that you convey your thoughts clearly to your audience.
What is the best topic for a 2-minute speech?
There is an unending list of the best topics for a 2-minute speech, especially if you are preparing for IELTS. Some topics you can work on are; family, environment, technology, interest and hobbies, and relationships.
Share it with your friends