Do you need a Study Planner?
Do you find yourself consistently procrastinating when it comes to your studies?? Or do you feel overwhelmed by the number of assignments you must complete and the tests you must prepare for every week?
Studying priorities change daily, and it becomes an arduous task to manage your long-term goals and short-term priorities. A sound study planner or study timetable comes in handy in such circumstances.
You must search for the study planner apps or download a printable study timetable template.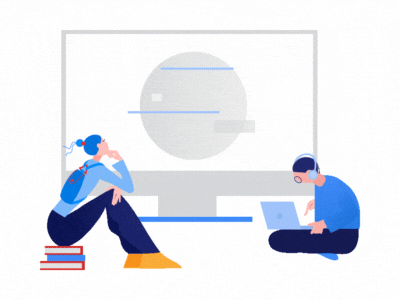 What is a study planner?
You are wrong if you think a study planner is like a timetable! A study timetable planner is much more than that: it is a comprehensive map that defines the methodology you will be following regarding your planning and preparation for each subject. In addition, it considers the problems you face in each discipline and your strategies to overcome them. You should analyse your goals and priorities, download a printable study planner, and create your study timetable planner.
Importance of a Study Planner
A study planner is imperative for every student trying to create a perfect balance between learning, social life, work schedule and other responsibilities.
Example of study planners with study planner templates
You can be a student in a school, a college or a homeschooler. You can be a working adult who is studying for a certification. Despite your age or the course you are pursuing; you require a study planner template to make learning effective and seamless. Here are a few popular study planner printables to plan your study schedule.
Reading Study Planner Template
Such a template helps you organise your reading list and organises your reading materials and thoughts regarding your task.
Weekly Study Plan
Such a study planner can allow you to make a concise plan with the essential learning tasks for the week.
Assignment Submission Study Planner
If you are looking for a study timetable planner to help you schedule your assignments so that you don't miss the submission dates, this is the one for you.
Study Session Planner
So you are aiming for better grades in the next round of exams? Check out the Study Session Planner. You get to give clear guidelines to yourself to motivate your study habits. In addition, you get to jot down the possible procrastination you might indulge in, the post-study activities and even your Pomodoro breaks!
Subject Planner
If you wish to study a subject every day, this study planner template comes in handy. You get to mention your goals and objectives and place your notes and observations in the planner.
Simple Steps to Create Your Study Planner
So how does one go about creating the ULTIMATE study planner to be a successful person?
Edulyte's faculty has curated a few easy-to-follow steps that can enable you to create a personalised study timetable schedule.
Top tips for studying more effectively
You don't have to study hard; you have to study smart. So how should you do that? Well, making a study planner is one part of it. Other ways to learn productively are:
A comprehensive and realistic study planner can push you into the league of high-scoring students. Also, a systematic timetable planner assists you in your academics and instils healthy habits for life. So stop just thinking about making one and create a study plan that suits you!
Learning lessons, study tips, career guides and much more!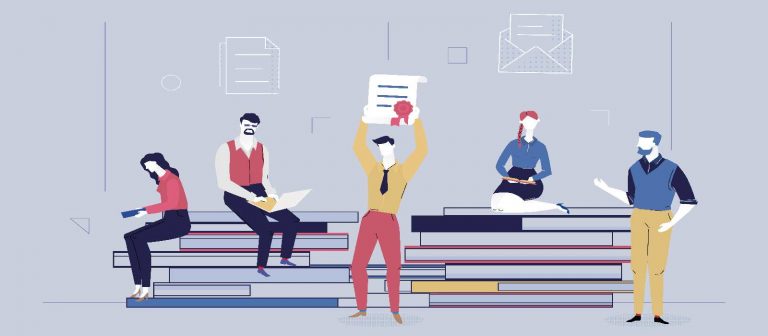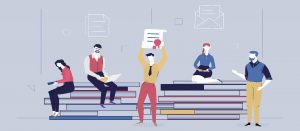 In the current world, not only have options to pick choose a course, and careers amplified but they have also become extremely demanding requiring students


And it is these doors that we intend to walk through to avail good opportunities in our education, career, and life. We all wish for
What is the best study planner?
Many study planner templates and apps are available, but you must consider what kind of study planner will work for you. First, decide on your goals and study hours and then create your study planner. Such a planner would be the best study planner for you as it is customised per your needs.
How do I make my study plan?
We have provided you with study planner templates in this blog. You can also look for study planner apps, which can aid you in personalising a schedule that suits your learning goals.
What study planners do college students use?
As a college student, you will have to keep track of a zillion of things and events, so choose a planner which gives you enough space to post information. Also, your planner must be easy to carry around. Next, ensure that the planner's layout and visuals suit your requirements. Finally, think over how you would use the planner. There are an amazing number of planner templates and apps to choose from, so after figuring out the kind of planner you need, go ahead and choose one.
How do students make daily planners?
let us assure you that making a daily planner isn't rocket science. Just follow the simple steps below, and you will have a daily planner ready in no time:
Choose the layout of the planner that suits your learning goals.
Create sections for your subjects/course.
Allocate space for activities, assignments to be done, and test prep.
Highlight if there are any deadlines for the day or week.
Should you use a college planner?
Of course! Having a planner helps you organise, plan and keep track of work. You get the freedom to decide your programme and get to hold yourself accountable for your actions. The result is a greater commitment to do better in studies and other activities from your end.
They are good and very much needed if you wish to achieve your aim. Planners are not just useful for academics but also for other aspects of your life.
Is it possible to study 15 hours a day?
It might be possible for 2 or 3 days or if you are a superhuman! However, if you try and push yourself to study for such an ungodly number of hours each day, you will drain out quickly and wouldn't be able to retain what you have learnt. As we said earlier, the trick is to study smart, not hard. And that is where study planners help you.
Which is the best study planner app?
You are spoilt for choices today when it comes to study planner apps. Choose one that you like and is apt for you. A few popular apps are:
Are school planner apps free?
A huge number of apps out there offer free and have paid upgraded versions with additional features. Some of them are:
Is a study planner important?
It is if you wish to be organised and systematic. A study planner is what will support you to be better prepared for your exams, complete your assignments on time, be focused on your studies and find time for other activities.
What is the best online study planner?
There are many online study planners that you can choose from depending on what suits you. And then you can customise them. We have mentioned a few above.
Does Google have a school planner?
You can just use Google Calendar to create a planner. You can schedule all your tasks on the Calendar and add more calendars by going to the Main Menu and clicking on Other calendars.
Share it with your friends