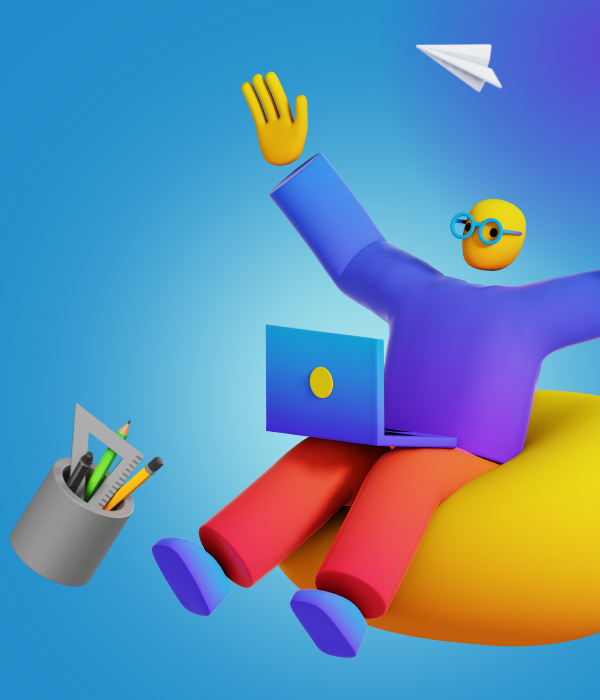 .
A few of the best English quotes come from written English (books, poems, or plays), well-known historical figures, and movies. Engage your soul and mind with timeless quotations that will inspire you every time you would take a look. Needless to say, everybody requires a bit of inspiration from time-to-time. Whether you have just broken up, woke up feeling a bit insecure this morning, or lost your job, all of us have had these days. Feeding the mind motivational quotes regularly is an amazing practice to enhance positivity.  
80% of success is showing up.
The greatest obstacle to discovery isn't ignorance, it is the illusion of knowledge.
If you do not make mistakes, you are working on hard enough problems. And that is the big mistake.
Insanity – Doing the same thing over & over again and expecting different results.
I don't know the key to success, but the key to failure is trying to please everybody.
Be yourself, everyone else is already taken.
It is easier to fight for one's principles than to live up to them.
The very best thing you can do for the whole world is to make the most of yourself.
When I do good, I feel good. When I do bad, I feel bad, & that is my religion.
Millions long for immortality who don't know what to do with themselves on a rainy Sunday afternoon.
A rose by any other name would smell as sweet.
Ask not what your country can do for you, ask what you can do for your country.
Genius is 1% inspiration & 99% perspiration.
He travels the fastest who travels alone.
I have a dream that my 4 little children will one day live in a nation where they won't be judged by the color of their skin but by the content of their character.
If at first, you don't succeed, try, try again.
No one can make you feel inferior without your consent.
Nothing is certain except for death & taxes.
Speak softly & carry a big stick.
The only thing we have to fear is fear itself.
The greatest glory in living lies not in never falling, but in rising every time we fall.
Your time is limited, so don't waste it living someone else's life. Don't be trapped by dogma which is living with the results of other people's thinking.
If you look at what you have in life, you will always have more. If you look at what you don't have in life, you won't ever have enough.
Life is what happens when you are busy making other plans.
Always remember that you're absolutely unique. Just like everyone else.
But a man isn't mad for defeat. A man can be destroyed but not defeated.
There is nothing permanent except change.
Let's sacrifice our today so that our children can have a better tomorrow.
The most difficult thing is the decision to act, the rest is merely tenacity. The fears are paper tigers. You can do anything you decide to do. You can act to change & control your life and the procedure, the process is its reward.
Learning never exhausts the mind.
All that we see or seem is but a dream within a dream.
The only journey is the one within.
Think in the morning. Act in the noon. Eat in the evening. Sleep in the night.
Work like you don't need the money. Love like you've never been hurt. Dance like nobody is watching.
Love cures people, both the ones who give it & the ones who receive it.
I am selfish, impatient, & a bit insecure. I make mistakes, I am out of control & at times, hard to handle. But if you can't handle me at my worst, then you sure as hell don't deserve me at my best.
Get busy living or get busy dying.
When 1 door of happiness closes, another opens, but often we look so long at the closed door that we don't see the one which has been opened for us.
When I dare to be powerful, to use my strength in the service of my vision, then it becomes less & less important whether I am afraid.
A successful man is one who can lay a firm foundation with the bricks others have thrown at him.
You only live once, but if you do it right, once is enough.
Love yourself first & everything else falls into line. You have to love yourself to get anything done in this world.
Challenges are what make life interesting & overcoming them is what makes life meaningful.
Love is a serious mental disease
Whether you are attaining success in sales, regular life, or as an entrepreneur, the lessons and experiences of others are precious resources. Thereby, those who keep growing and learning usually find success – in my opinion these are the best English quotes to get inspired.
Life hurls curveballs. And while there may be the blockers to success, it is inevitable to keep pushing with knowledge as mistakes will be made & failure is unavoidable. Even the most successful people across the world have gone through their fair share of hardships and setbacks. Moreover, these quotes from them will make you feel inspired and energized for sure. Keep reading some great English Quotes we have in many blogs on this website.
Similar Blogs
Learning lessons, study tips, career guides and much more!

Quotations for Happy New Year can convey your emotions in a better way. We have a collection of lovely Happy New Year quotes that you…

Inspiration and motivation are quite important for studies. While you get low marks in the examination or get failed in it, then all of your…