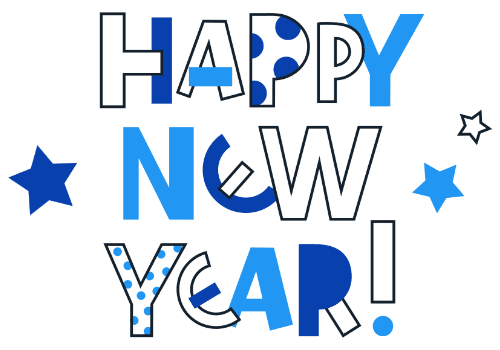 Quotations for Happy New Year can convey your emotions in a better way. We have a collection of lovely Happy New Year quotes that you can send over as text messages or post on social media.
The New Year ushers new resolutions, promises, and decisions into our lives. Therefore, your quotes for Happy New Year wishes should speak of new beginnings and hopes. Go through our Happy New Year quotes that will deliver your message for the new year. We have even created images for Happy New Year wishes that you can attach to your messages or use as your Instagram post.
Happy New Year Quotes and Wishes
Check out the Happy New Year quotes you can add to your greeting cards or messages.
May all your new year's resolutions be achieved. Wishing you new beginnings!
Wishing you a Happy New Year and loads of delightful adventures in 2023!
Out with the worries, in with the joy: may you have reasons to smile the whole year. Happy New Year!
Let this year-end and the New Year begin with the warmest aspirations. Happy New Year!
Make the most of your life this coming year. Happy 2023!
On this occasion of the New Year, I wish you joy and prosperity. Happy New Year!
In this New Year, may you convert your losses into gains and disappointments into success. Have a wonderful 2023!
May you achieve your goals and tick off items from your wishlist this New Year.
Let this New Year usher in exciting opportunities and incredible adventures for you. Happy New Year, 2023
Wish you a fresh start with renewed vigour and confidence. Happy New 2023!
May this New Year bring in new goals, more success and happiness. Wishing you a smashing New Year ahead.
A new year, a new beginning; wishing you a successful and glorious New Year 2023
Christmas & Happy New Year Images
Download free images for Happy New Year wishes that you can attach to your messages or use as your Instagram post.
Happy New Year Wishes for Friends
Happy New Year quotes for friends are always special as we express their significance through the quotes for new year wishes.
To someone who has been a fantastic support to me, I wish you a warm, Happy New Year.
Every year gets its obstacles and challenges, so I wish you courage, faith, and hope to overcome all such issues this New Year.
Sending you virus-free wishes and cheers for the new year ahead. Happy New Year!
Happy New Year to you and your family. Wishing that you all be blessed with good health and success.
May the New Year fill your home with joy, love and laughter. Wishing you a lovely year ahead.
May you become fitter and wealthier this new year 🙂 Happy 2023!
Resolving to keep in touch with you more often; to friendship and more such treasures in life. Happy New Year, 2023.
Though we are getting older each year, let us continue to get crazier from this new year!
I am grateful for your extraordinary friendship. Cheers to new beginnings in 2023!
Use the images for Happy New Year wishes to wish your friends a new year and appreciate their role in your lives. Happy New Year quotes become more meaningful with images attached to them.
New Year Motivational Quotes / Messages
Happy New Year quotes that carry a motivational tone are the right way to show your support to someone at the start of the year. In addition, such motivational quotes can give direction and the strength to deal with life's adversities. A few of the best Happy New Year quotes picked for you are:
Every moment is a fresh beginning
Never underestimate the power you have to take your life in a new direction
The magic in new beginnings is truly the most powerful of them all
We all get the exact same 365 days. The only difference is what we do with them
Cheers to a new year and another chance to get it right
New day – new start; new you, New Year! It's never too late to start anew, merely throw out the old and bring in the new
The New Year is a festival of renewal – of friendships reaffirmed, hurts forgiven, love recalled, hopes restored, and fortunes revived when everyone can start again free from old cares
Each year, we have a new book containing 365 blank pages. Let us fill them with all the forgotten things from last year — the words we forgot to say, the love we failed to show, and the charity we forgot to offer
Hope smiles from the threshold of the year to come, whispering, 'it will be happier
You have come so far already; think of how much you'll grow in the year to come
Remember to thank your past years in the new year because they enabled you to reach today! Without the stairs of the past, you cannot arrive at the future
New year is another opportunity of seeing life with a little more caring, compassion, maturity and beauty
New Year Quotes and Wishes for Family
We might be away from our families on the eve of the New Year, but that does not mean we do not miss them. Happy New year quotes are ideal for telling your family that you are thinking about them in the new year.
Wishing you and your dear ones a safe and blessed New Year.
May you always be surrounded by people who care for you. Happy 2023!
It is time to forget the past and celebrate a fresh start. Happy New Year!
May joy, peace, and success be with you always. Wishing you a wonderful new year with your family and friends.
May your home be filled with good fortune. Have a happy and healthy 2023!
New Year's Resolution Quotes
If you think making resolutions is easier than following them, then the quotes below can definitely help you.
Stop procrastinating and achieve those goals you set!
This new year, don't let others dictate you. Write your own story!
Be ok with imperfection. Perfection is boring!
Pick up that course, join those dance classes, go for that trip you had been thinking about. This New year is a new you!
Step outside your comfort zone. Try out new adventures.
Learn to laugh each day and be the reason for someone's smile every day.
Be kind, and show gratitude. It heals others and you.
Don't expect others to clap for you. Be your cheerleader!
We at Edulyte thank you all for your support and trust this year. We also wish everyone works to the best of their abilities and creates a beautiful life for themselves. May we all triumph over the hurdles and become humble and successful. Wishing that 2023 be as good as you want it to be.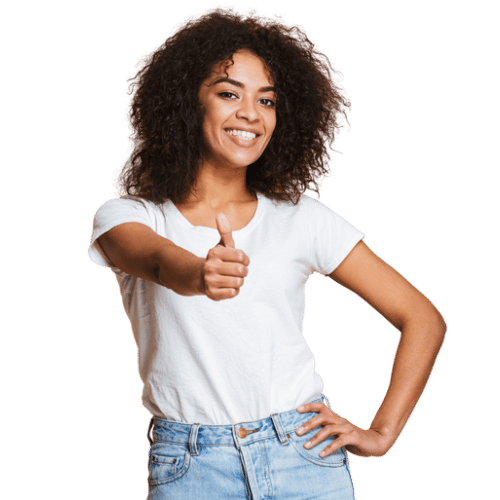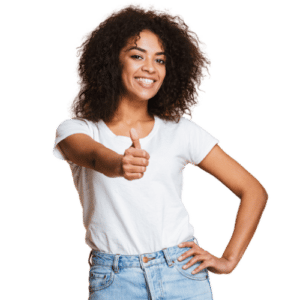 Share it with your friends
Frequently Asked Questions
What is the best new year message?
The best new year's message is the one that expresses your wishes well. There are many lovely new year's messages like:

"A new year is a new beginning. It allows you to add to your achievements and become a better person. Make the most of it. Happy 2023!"

"In 2023 may God open the door of happiness, success, and prosperity for you."

"Wishing 2023 to be a year of blessings filled with new adventures. Happy new year, 2023!"

"May this year bring to you all that you truly deserve."
How do you say Happy New Year to your boss?
Love them or hate them, but you can't ignore them. You must wish your boss a new year, and we have you covered for that as well. 

"Thank you for being an excellent mentor. Happy New 2023!"

"Thank you for your wishes! Wishing you a fulfilling and prosperous year ahead."

"Your motivation pushed me to break barriers and achieve my goals this year. Sending my gratitude and wishes for the New Year!"

"A new year will bring challenges, but you will overcome them with your hard work and zeal to succeed. Happy New 2023."

"Happy New Year to the boss who has always guided us and given us a leave when we needed it!"
How to wish a Happy New Year to a Friend?
May the New year bless you with good health, enormous wealth, and a ginormous quantity of happiness.
 
"To the person who always picks up my 2 a.m. call, a Very Happy New 2023."

"Happy New Year to the person who tolerates my tantrums and handles my mood swings. Sending you love and heartfelt gratitude."

"Happy New Year to the most kind-hearted soul I know."

"Wishing that your best day this year be the worst in 2023! Happy New Year dear friend."
What to write in Email Greetings?
In an internet-driven world, emails are a great way to keep in touch and wish your loved ones. Some of the Happy New Year quotes for email greetings that you can send are:

Official emails: 
"Happy and Prosperous New year! It has been a pleasure doing business with you. We thank you for all your trust in us. Looking forward to connecting with you again in the new year."

"May the upcoming new year gives us more reasons to serve you and enable you to achieve your dreams. Happy New Year!"

Emails to family and friends:
"May 2023 bring you more hope and achievements."

"May the new year brings more smiles to you and your loved ones. Happy New Year!"

"May the New Year bring more happiness and success to you all. Happy New 2023"
Where was the New year celebrated for the first time?
It is said that the city of Babylon in ancient Mesopotamia had the first recorded celebration of a new year, about 4,000 years ago. The Babylonians celebrated what we can call a new year on the first new moon after the spring equinox.

Quotations for Happy New Year can convey your emotions in a better way. We have a collection of lovely Happy New Year quotes that you…

Inspiration and motivation are quite important for studies. While you get low marks in the examination or get failed in it, then all of your…