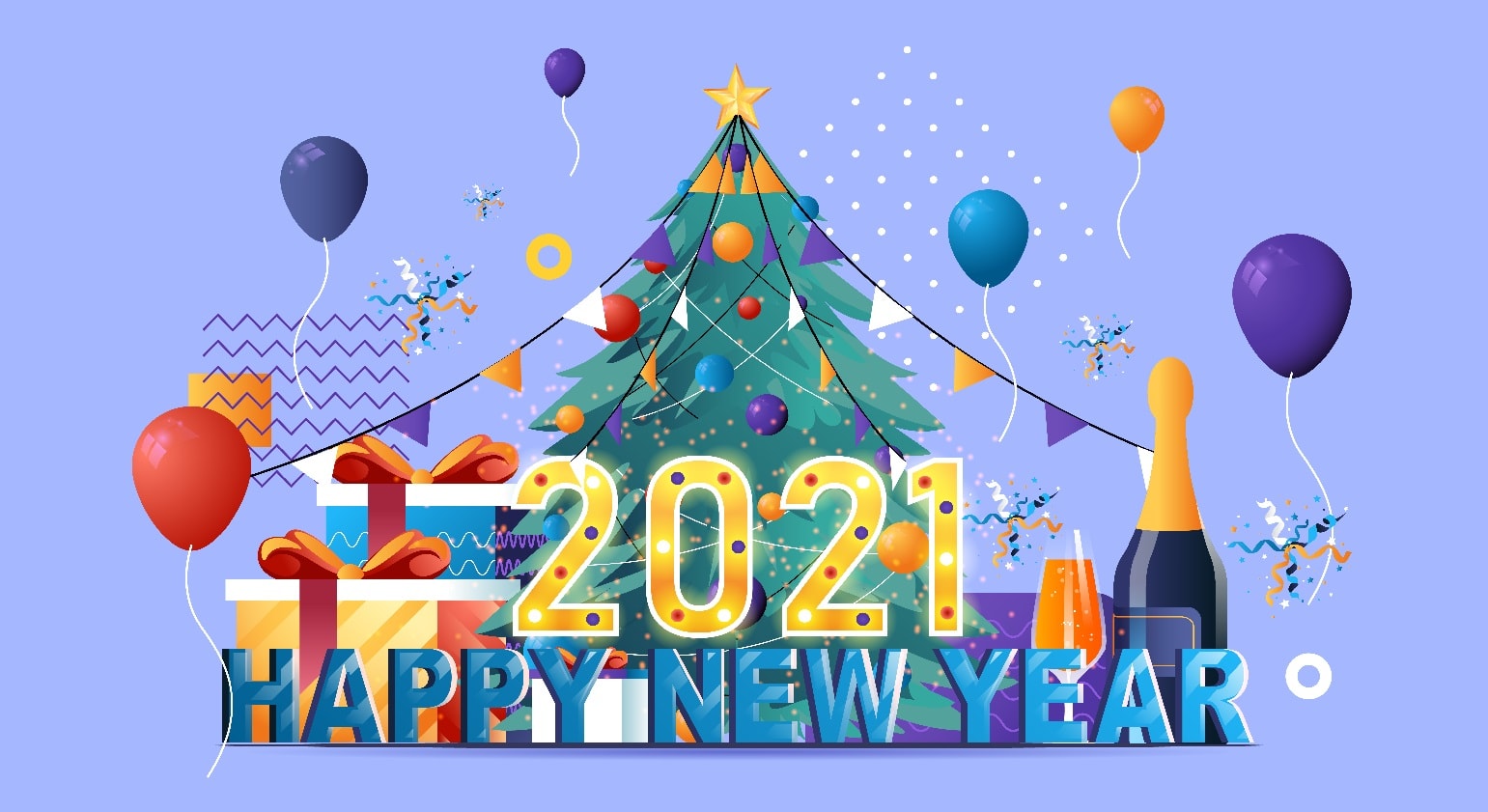 Wishes for 2021
The last one year has been challenging in too many ways. The pandemic and the resulting scenario has affected all of us deeply. We might still be perplexed trying to deal with the issues we are facing, but one emotion burns stronger than ever in us and that is hope.
Hope that we will rise up and win the trials thrown at us. Hope that we will be able to appreciate our support and count our blessings. Hope that no matter what we will persevere.
So let us usher in the New Year 2021 with motivating and warm wishes and thoughts.
Cheers to a new year and another chance for us to get it right." ― Oprah Winfrey
Think over your priorities, contemplate over your goals. Figure out what is worth holding on to and what is better to let go. This New Year, let it actually be about new beginnings.

Here's wishing that your new year resolutions are fulfilled and followed. Seasons Greetings for 2021.

Let the New Year 2021 be the harbinger of prosperity and happiness.

May the 12 months of the new year lead to 12 achievements, 12 lessons well learnt and 12 memories to cheer.

Let the new year make you a better person , a wiser soul and a stronger warrior.

Wishing you warmth of security and affection this New Year.

"We all get the exact same 365 days. The only difference is what we do with them." – Hillary DePiano

Wishing that the New Year is all about opportunities availed, dreams achieved and happiness experienced. Have a wonderful 2021!

It is a New Year, a chance to begin again and do better. Embrace it and then own it.

Fight your doubts, make amends with your disappointments. And then turn the page. May this New Year of 2021 make you a better version of yourself.

May this New Year turns out all that you want it to be. Warm Greetings for 2021

Make this year be all about becoming wiser, caring and cheerful. Happy 2021!
We at Edulyte, send our warmest greetings to all. We also wish that everyone works to the best of their abilities and creates a wonderful life for themselves. Let us triumph over the hurdles and become humble and successful. The New Year will be as good as you would want it to be.
A Happy New 2021 ! Stay Blessed..