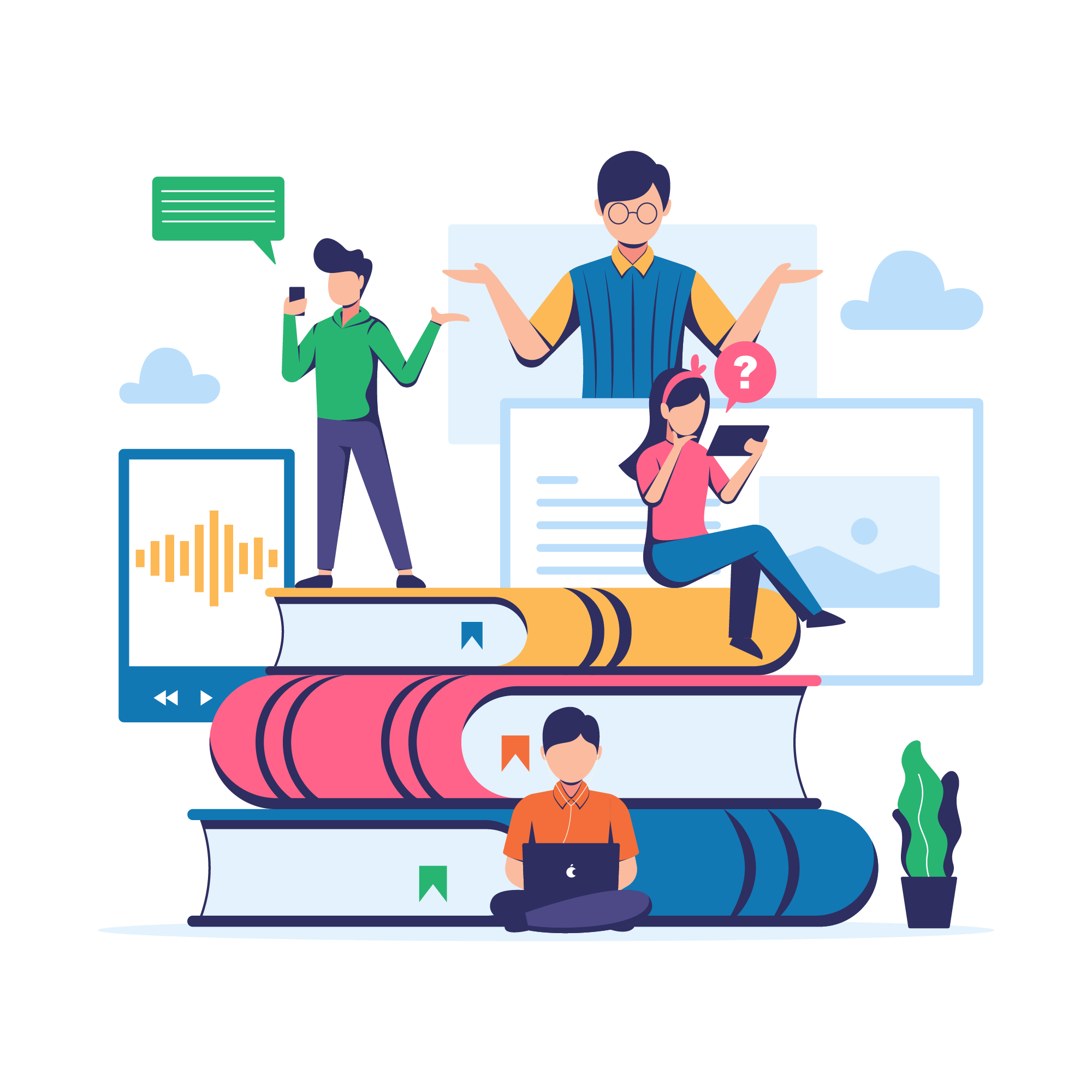 A guide to find the best online classes to learn well and gain excellent grades!
The pandemic has disrupted the norms of our lives in more ways than one. An area that has seen unprecedented changes is the education sector. No one would have thought that e-learning would suddenly become an important part of our daily routine. Though online classes have been around for years, today it holds considerable significance. Educators, parents and learners are looking beyond the conventional classes to benefit from the accessibility of knowledge in this revolutionized ecosystem of education.
Virtual learning brings with it accessibility to courses and teachers who were earlier institution bound. A huge benefit of this system of education is that it saves time. No more hours wasted in commuting! In fact time and energy are saved and utilized for productive activities. You don't even have to search for the best online courses and coaching near you. One can learn from the comfort of one's home! Self-paced learning makes education exciting and interesting. Of course, few challenges have cropped up by its sudden introduction as the only option to continue education. These initial challenges are being ironed out with more and more innovations being carried out to revolutionize this system of education.
Certain points have to be kept in mind to get maximum benefits from online learning. The shift from regular classrooms to virtual ones demands some adjustments. To help you benefit, we have created a list of dos and don'ts. Read on and benefit from them:
Dos and Don'ts of Online Learning :
Be punctual. Don't be lethargic
It is easy to get distracted as one has to attend classes from home. Therefore, it is important to be regular in attending your classes and adhering to being consistent. Holding yourself accountable and working to complete your assignments, preparing for tests, helps in efficient learning.
Set targets. Don't lose focus.
A target will push you to be dedicated. Establishing goals and working to achieve them, however, short term will lead you to learn effectively and get the desired results and grades in the long term.
Interact in class. Don't be mute
Just like in a conventional classroom, interaction is necessary in order to imbibe the concepts being taught. Don't be unresponsive. Raise your doubts and answer the questions put forth. Connect with everyone, classmates as well as teachers. Associations and bonds in the virtual classrooms creates a healthy environment for teaching-learning process.
Create a workspace. Don't change places
A dedicated place for attending classes and being organized helps in creating the right mindset for attending lectures. It will get the student in the learning mode and help in being attentive. Being prepared for the classes will provide an edge over the other students.
Use technology responsibly. Do not get distracted
While a good internet speed and tech tools make learning easy and fun, do not let other online activities interfere in the learning process. Keep away from using any app that can lead to attention loss. It will only make the topics more difficult to understand and affect the grades. Use chat responsibly. Disable notifications from outside the class.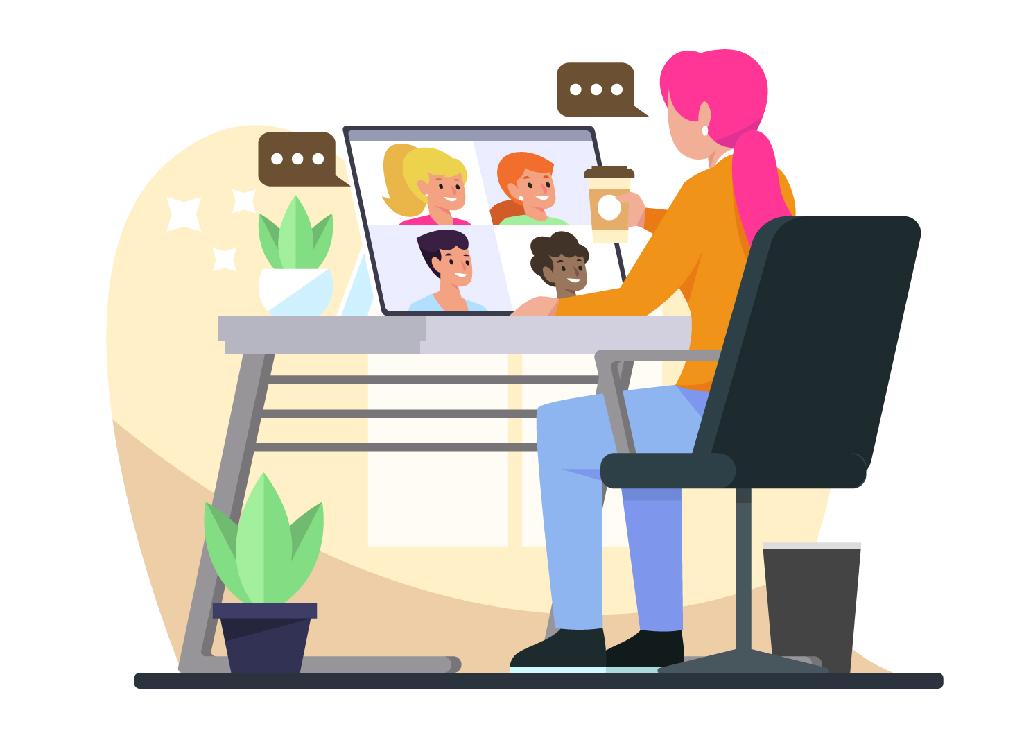 What tools does a student require for online learning?
The amazing fact about online learning is that it does not require too heavy an investment. The requirements are few and there are many tools available online which are continuously evolving making learning more interactive and impactful.
A reliable internet connection
High-speed internet makes learning a smooth process. Unstable and frequent connectivity issues hamper education and will lead to loss of concentration and missing out on important fundamentals being discussed in the class.
A laptop/ tablet/ computer
Sure one can always log in via phone but it leads to visuals not being clear. One does end up straining the eyes to figure out what is being displayed on the screen. Also, for college, students require any one of these to work on their assignments and research. Note-making becomes easy during the class.
Webcam, microphone and noise cancellation headphones provide a constructive atmosphere for structured learning. These accessories provide a classroom-like feel at home. It connects you with everyone in the class despite the physical distance. Communication becomes easier and supplements productive learning.
Finding a great online tutor
There has been a mushrooming of online learning platforms. They provide tutoring, from school subjects to entrance exam preparation. Just about every course is being taught online today. Never has learning been so approachable and easily available.
But this has led to another problem. It has become difficult to sift through the courses and tutors available and find the one which is a 'perfect fit' for your requirements. Any class lecture, course session is ineffective without a good tutor. But now, with personalized learning gaining traction, having just a good tutor isn't enough. One needs a teacher who can handle the online classes competently, measure the students and figure out their individual requirements and take remedial measures with the help of tech tools. Here are some really cool articles on studying online.
And that is where platforms like Edulyte step in.
How Edulyte can help?
It is tough to find a platform which caters to all your needs. This makes online learning tricky as the students have to keep switching between tutors and courses across many platforms. But Edulyte offers a solution for this headache! All its tutors are vetted and have great professional records.
An individual who is looking for able and qualified guidance can sign up for a class. The tutor will gauge the areas that have to be worked on and provide insight on how to improve and score well. Batches and tutors will be assigned based on each individual's requirements. Customized instructions are given and remedial measures are devised accordingly. And all this is provided at pocket-friendly rates. Edulyte is a single-window system for all your learning requirements!
During the session
A link will be provided to you for the trial class. Log in 5 minutes before the class.
Maintain the decorum that a student is expected to, during the class. Ensure you are in a disturbance free place.
Your tutor will interact with you to figure out what kind of assistance you require in the subject and conduct the class with the sole aim of helping you learn easily.
Keep your video on and participate in the class to make the experience interactive and fruitful.
After the session
Post the session, get in touch with Edulyte's team who will guide you about enrollment and which batch would be beneficial for you.
The tutor will provide them with feedback regarding your assessment during the class. This will ensure that you get the perfect fit.
Getting most out of your session
Don't forget that you have signed up for a trial class so you have to participate and interact constantly with the tutor.
Convey why you are looking for additional help and what are the areas you want to focus on.
Reply to the tutor's questions and put forth your doubts in the class.
Insist on clarifications, in case you are not able to comprehend a concept and the teacher will gladly devise a strategy to aid your understanding of it.
Conclusion
Online learning allows flexibility. Flexibility allows better time management and makes one open to learning new technology. As the best courses and tutors are just a click away, it also creates better learning opportunities. The learners learn self-discipline and critical thinking which would not have developed in a regular classroom scenario.
"Learning has no age bar" has been redefined by online educational platforms. Old school learning did not allow the kind of balance between work and learning like online education. Any professional can sign up now for a course to upskill and pursue a degree while working.
Similar Blogs
Learning lessons, study tips, career guides and much more!

Increase your productivity with study planners. Plan your studies and activities efficiently with online study planner templates…..

Master note-taking with techniques like Cornell, charting, and mapping. Boost learning and retention efficiently….