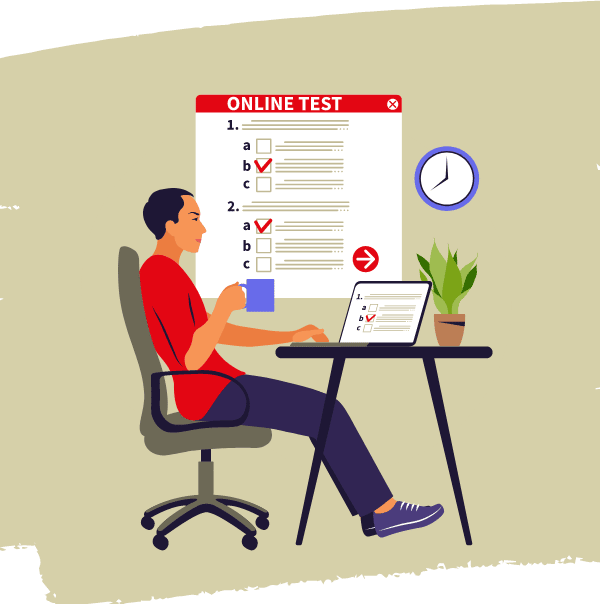 .
As English is utilized almost everywhere, it has become the need of the hour for being good in this language.
English is relevant in India as a majority of the higher education books get printed in this language. It is the 3rd most spoken language across the world. In case you have to survive in the current cut-throat competition you must have impressive command in this language. Knowing English in the country today has become quite significant as it is utilized in a lot of fields more than any other language. If the Indian students need to compete with other students (both nationally and internationally), sound knowledge of the English Language is prerequisite. 
An important player in Indian Education
Undoubtedly, English is the most preferred medium of instruction in Indian education, including Hindi, as well as the respective languages of the states. It is because this is the primary language of professional degrees and higher education in the country. Also, English is inevitable to qualify for the competitive examinations in India, which include Bank, SSE, and UPSC etc. Besides, a few competitive examinations are only taken in English such as CAT. Hence, there is quite a high demand for this language in Indian Education sector.
A vital element in the age of the Internet
In today's era of digitization, the Internet demand has gone high and that is why English is the Internet's language. On the web, a majority of the websites and content is written or created in English. Even websites that are written in other languages usually have an alternative for translating the website. Top-notch visiting websites such as Wikipedia, Google, Twitter, Quora, and Facebook are in this language.
Globally accepted language
English is the topmost language in the world, majorly due to 2 reasons i.e., its popularity and those people's dominance who interact in English. As a developing country, India can't ignore this international language. It is known to all that India is an evolving economy along with being amongst the top exporters throughout the world. Currently, it is the 18th greatest export economy across the Globe. (Indians also contribute to the economy of the world through importing).
Moreover, India stands at 10th position as the Importer country across the world. The country is already attempting to maintain a good foreign policy. For all of this, there is a requirement for a common language, and English is a universal one for communicating with the world.
English offers multiple career options
It is proven that a good command of this language can open a lot of new options as English makes one more desirable to the employers. There are a lot of reasons for this, being the major one is that it is widely utilized in official interactions. Currently, employers want to hire a multi-language expert for the above-mentioned reasons. So, in case you have good conversational skills & English on the resume, this will be a positive thing for you. Also, in case you plan on opening an online business such as freelancing or blogging, it undoubtedly assists you throughout your journey.
The new business language
The significance of this language in business is truly unavoidable and that is why in India, it becomes critical, specifically for the ones who own the online business. Today, a majority of the business is going online for expanding their reach. This enhances the relevance of this language in the country as it is the common way of contacting the clients, as well as is expertly utilized for official interactions. For every business owner who desires to reach out to distinctive countries and states, they have to learn/improve their English to verbally communicate and write emails to the clients of different countries and states.
Significance of English in Scientific & Technological advancement
Main scientific & technological advancements have been written in this language. 21st century is the age of science. The world is evolving at an amazing speed. This is all because of the technological and scientific progress that other countries have made. In case you wish to keep pace with the fast-moving countries, technological and scientific research should be made in India itself. Indians can rapidly grow through this knowledge. Finally, you have to depend on English. For producing top-rated technicians and scientists, this language should be taught to Indians as useful and good books on these subjects are accessible only in English. In case, you are not convinced, here are more reasons to believe the high importance of English Language;
Those students who wish to go abroad for studies will have to learn English well.
In case their command over this language is poor, they might face issues in adapting to the different environments.
Being from the first-class services such as SC, Civil Services, Education, Banking, Armed Services all have provided plenty of weightage to the section of English which is tough to be avoided.
Its increasing relevance has also given a chance to a lot of people for getting employment through teaching this language in several coaching centers.
The popularity of English can be felt from the disclosure of many poets, dramatists, novelists from India exclusively writing in this language.
Due to the international importance of English, plenty of writers write in this language as well as they write quite well.
As a result, it supports them in getting a Global identity besides multitudes of critics and readers.
The language of English works in a range of manners, hence contributing to the overall development of the solutions associated with self-esteem, education, bringing communities near, and employment.
Why not avail yourself some free lessons on edulyte.com to quickly improve your conversational skills?
In the current Globalization period, individuals are learning this language for understanding the social, political, religious, and cultural concerns since it is simple as compared to other languages such as German, French, Greek, and Arabic. So, while learning & enriching your vernacular and local languages is just as crucial, it is the well-accepted norm today that English has become the professional communication language. Just know that being capable of expressing yourself & your ideas in this language are not only a skill but an art as well.
Similar Blogs
Learning lessons, study tips, career guides and much more!