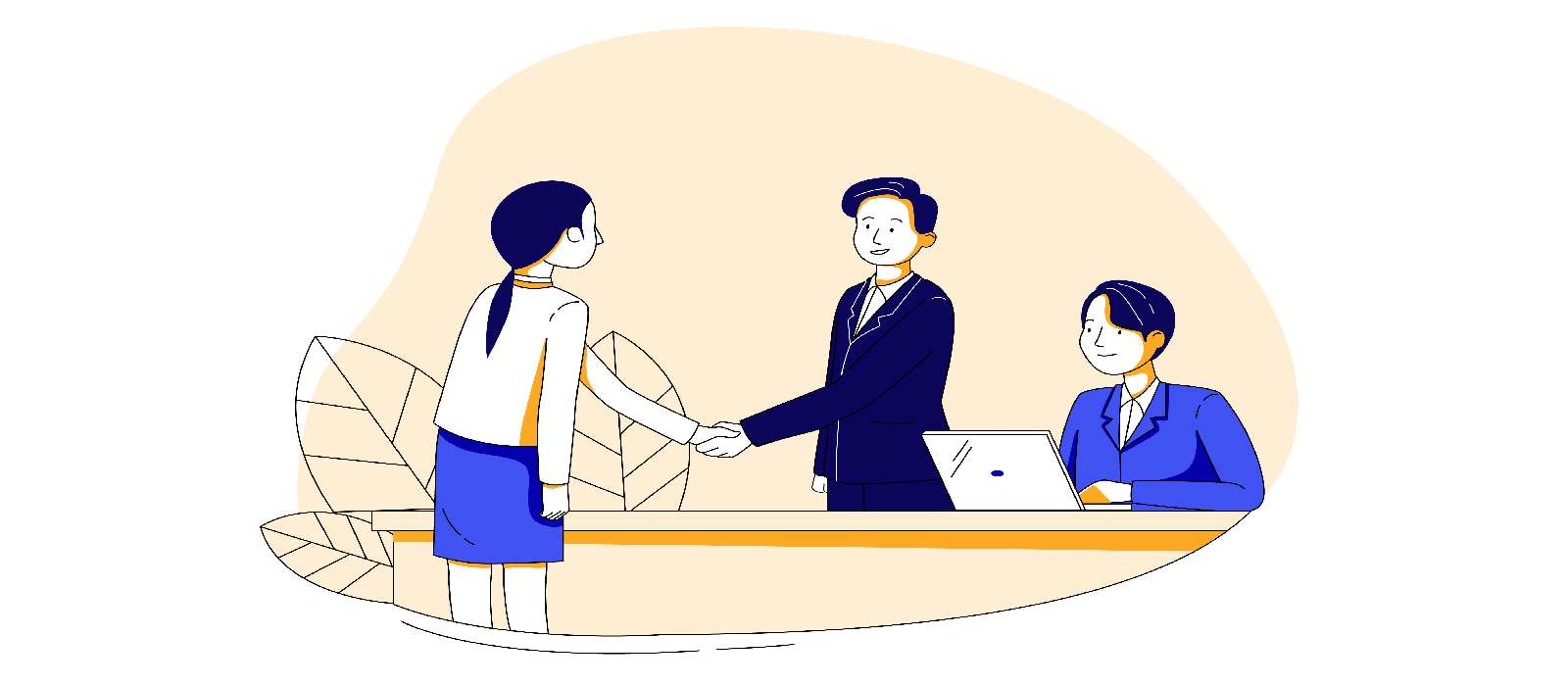 Things you need to know before you appear for your interview
The Canadian psycholinguist, Frank Smith, couldn't have said it better when he concluded that "One language sets you in a corridor for life. Two languages open every door along the way."
And it is these doors that we intend to walk through to avail good opportunities in our education, career, and life. We all wish for being successful in our professional endeavors. Yet, one aspect where even the most qualified non-native candidate will lose confidence is cracking the interviews in the English language. Being the lingua franca of the globe, its use is no longer confined to just writing formal emails. One has to be proficient enough in the English language to convey thoughts to one's colleague in another country or conduct online meetings at short notice. 
And that is why any interview board will expect you to have command of the English language and be able to communicate proficiently.
But how do we excel in an interview that too in a language which isn't our mother tongue? There are no shortcuts to it but there are some tried and tested methods you will find valuable;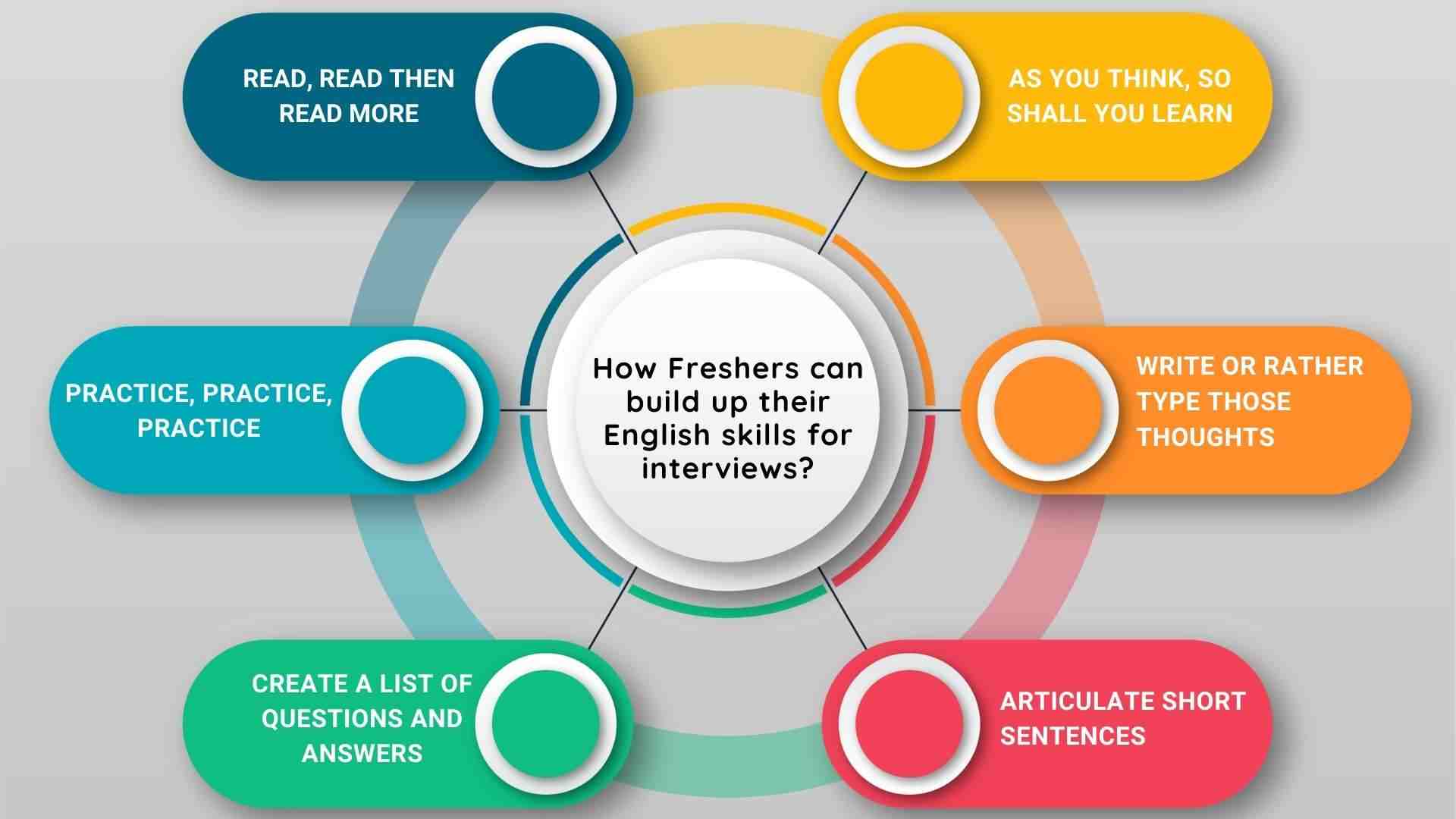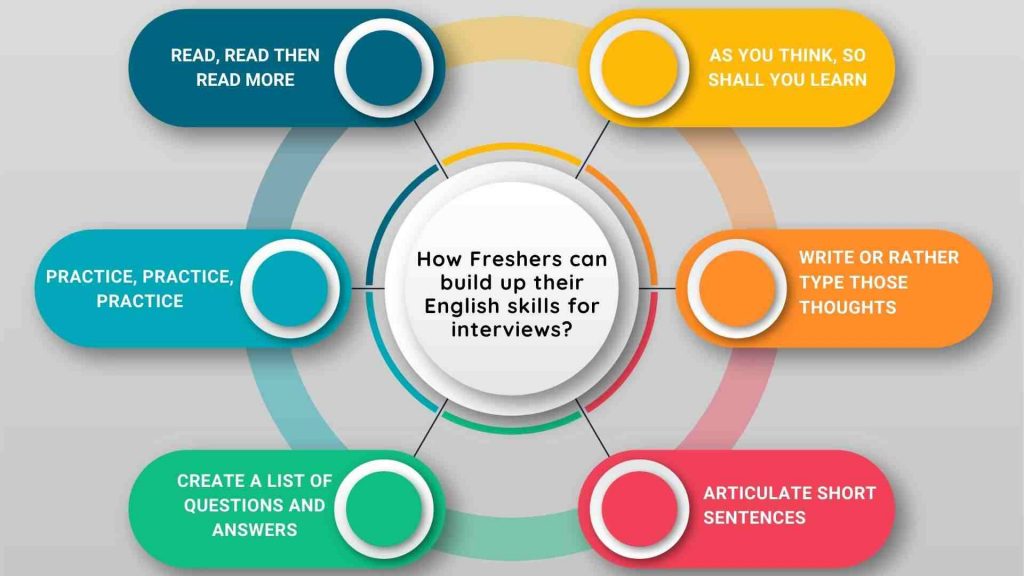 Read, read.. then read some more
The mind picks up what you read and stores the patterns and sentence structures. Studies have been conducted to point out the fact that learning is not required to pick up the rules playing out in the sentences. There are many well-written books about cracking interviews. Pick them up and absorb them. Reading this article shows you are motivated to improve your skills. Read more blogs about interview questions and answers related to the field or position you are applying to. Devise your preparation accordingly. Your brain absorbs the patterns and connects the dots. Get it to work – keep reading. It helps in the improvement of speaking and writing skills as well.
As you think, so shall you learn
Modifying Bruce Lee's famous quote 'as you think, so shall you become' stress the point that you cannot have a firm grasp over the language if you don't think in it. The mother tongue influence (MTI) is strong enough to deter one from doing so. The trick is to keep correcting your thought course. Keep thinking about your interview answers and their replies in English. You will notice your mistakes and start correcting them. This will help improve your answers too.
For example, you will start with: " I am a good team player."
and move on to: " I understand that working in a team makes me more productive and enables me to perform many functions."
Practice. Practice. Practice
And that holds for anything that one wants to learn. To become a pro at the language, interact with people around you in English. Make mistakes and do not let them stop you from speaking. It is the best way to master it. Speak with anyone and everyone who has an understanding of the language. It goes a long way in building confidence. Reach out to your friends, batchmates. Join groups to be informed about the type of questions you can be asked regarding the job profile and the most relevant answers to it.
Write or rather type those thoughts
No better way to gauge your language skill but to jot down what you think about relevant issues and questions. It can be anything of significance for you and your job profile. This also compels you to refine your language and makes you include better words and phrases.
You will see your progress from: " My hobbies are reading and writing."
to….
" I feel hobbies can relax the mind and develop one's latent talents. I usually unwind by reading and writing compositions as it helps me in directing my thoughts and fine-tunes my ability to focus."
Articulate short sentences
While communicating our thoughts we try to put in as much information as we can in a sentence. It is noticed especially when we are using English as our medium of expression. This leads to nervousness, which invariably causes more mistakes. And the vicious cycle continues before the realization of the truckloads of mistakes made sets in. The one mantra to not let it hamper the interview is to frame short sentences. Break the information that is to be conveyed into shorter sentences. It will allow the interview boards to understand your thoughts better.
Too much information without appropriate gaps can sound like this:
"I think pressure makes me work well and I can do things effectively because I am able to manage the pressure and the demands of the assignment I am working on as I found out during my internship where my mentor was giving me targets each day to achieve and I could do it without fail when others were unable to."
Instead, try this
" I think I work well under pressure. A demanding assignment does not deter me as I found out during my internship. My mentor would set targets for me on a daily basis and I efficiently achieved them. I could do this consistently while others failed to."
Create a list of questions and answers
Being well aware of the position applied for, one would have an idea about the type of questions that can be asked related to the position. Also, a few general questions about the candidate, the candidate's background, and future plans are always on the cards. Discuss their answers with friends and practice. Improvise along the way. This strategy will definitely help you sail through that interview.
Commonly asked questions for fresher candidates
Below are some of the questions you will face as a fresher and the sample answers you can use and modify to prepare well for your interview:
Tell us about yourself?
Try not dragging the answer for long. The interviewer would like to know some information that might not be in your resume.
Highlight your strengths: " I am a qualified CA. Strong analytical and problem-solving skills are my forte. I work well under pressure. With my skill set I am ambitious about working with the company and achieving the goals set for me."
Why should our company hire you?
Favorite no doubt in all interviews, it is a question faced by just about every candidate. They try to measure your worthiness for the post with how you would reply to it.
Confidently answering the question in the following manner would be pointing out how your qualification, abilities, and skills make you the best choice compared to others who might have applied. Match the qualities required for the post with your skills to emphasize how capable you are to manage the position.
"My ability to handle Structured Query language effectively along with data visualization skills are a match required for the position at your company. Critical thinking is the demand of the job which comes naturally to me due to my training."
Tell us about your strengths
It sounds simple but is actually a tricky question. It can easily make or break your chances of getting the job. Do not be tempted to use too many words to describe your strengths. Pick 2-3 of your capabilities and work on them.
"My patience to handle different types of clients under stressful circumstances helps my Financial Advisor portfolio. I am able to communicate well and am also good at interpersonal skills. This assists me to explain the nuances of finance easily to the clients."
What do you think are your weaknesses?
Never express your weaknesses in a negative light. Always work on them to be portrayed in a way that they can be turned into your strengths. That will make the board appreciate your personality. They are trying to measure you as a worker and the kind of challenges they may face after hiring you. They can also figure out how well-versed you are with yourself and willing to work on your weaknesses.
"I can ask for clarification often. It is not because I cannot understand the instructions but because I endeavor to be perfect in understanding what is expected of me. I can work at a pace which might make others feel delayed but I self-check my work at every step so that there are no delays in future with the project."
What are your goals for the future?
The company wants to know if your growth plans are in tandem with the companies. Do some research about the Company's vision, its aims and align them with your goals.
"My first few learning years will be devoted to picking up the technicalities of the job and acquiring new skills. Utilizing them, I intend to enhance my portfolio.
My long-term plans are to hold a managerial position and use my experience to provide the impetus for the company's development. Your company's policy of promoting talent from the Company's workforce will help me achieve my ambition. "
Are you comfortable changing your profile or role according to the project?
Freshers are expected to be flexible and willing to juggle more than one role in a company. The management appreciates those who are ready to adjust and adapt. They require the freshers to have a positive attitude towards learning while working.
"Absolutely. As a fresher, I intend to learn and acquire as much knowledge and experience as I can while working. I agree that one has to wear many hats to be at the forefront and am willing to work hard to do so."
Will you be willing to work during weekends/long hours depending on the project?
Again, the company wishes to judge your worthiness of rising up to the occasional challenge that might end up in your working long hours on a project. Your answer can be the same as above. But if you have issues regarding working late hours at night, do mention and explain it politely.
Why do you want to work for our company?
You will be tempted to go on and speak about all the reasons that made you apply for the position. Refrain from speaking too much. Answer the question by matching your ambition with the company's goals and vision.
"The ethics and values of the company match with what I believe in. This will make me strive harder to excel in the workplace. As the company has always been ahead of its contemporaries when it comes to setting goals, achieving them, and creating innovative technology, these have made me apply for this position. I am confident I will get many opportunities to learn and grow with this company."
In case you disagree with your superior, how will you handle it?
HR seeks to know if you can handle differences that are bound to happen in a workplace. You can convey how similar incidents have been handled by you in the past. Like during a group project in college or during your internship where you disagreed with your superior. How you created a channel of communication and solved the issue.
Your Plan of Action should include the methods above. Making them a part of your routine will not only impress the interview board but also help you to leave a lasting impression. English language skills are the road map for a successful future. Work on them.
Our learning platform recruits qualified and experienced teachers to help you achieve your goals. Get in touch with our team to discuss your requirements, we will be glad to help you.
Similar Blogs
Learning lessons, study tips, career guides and much more!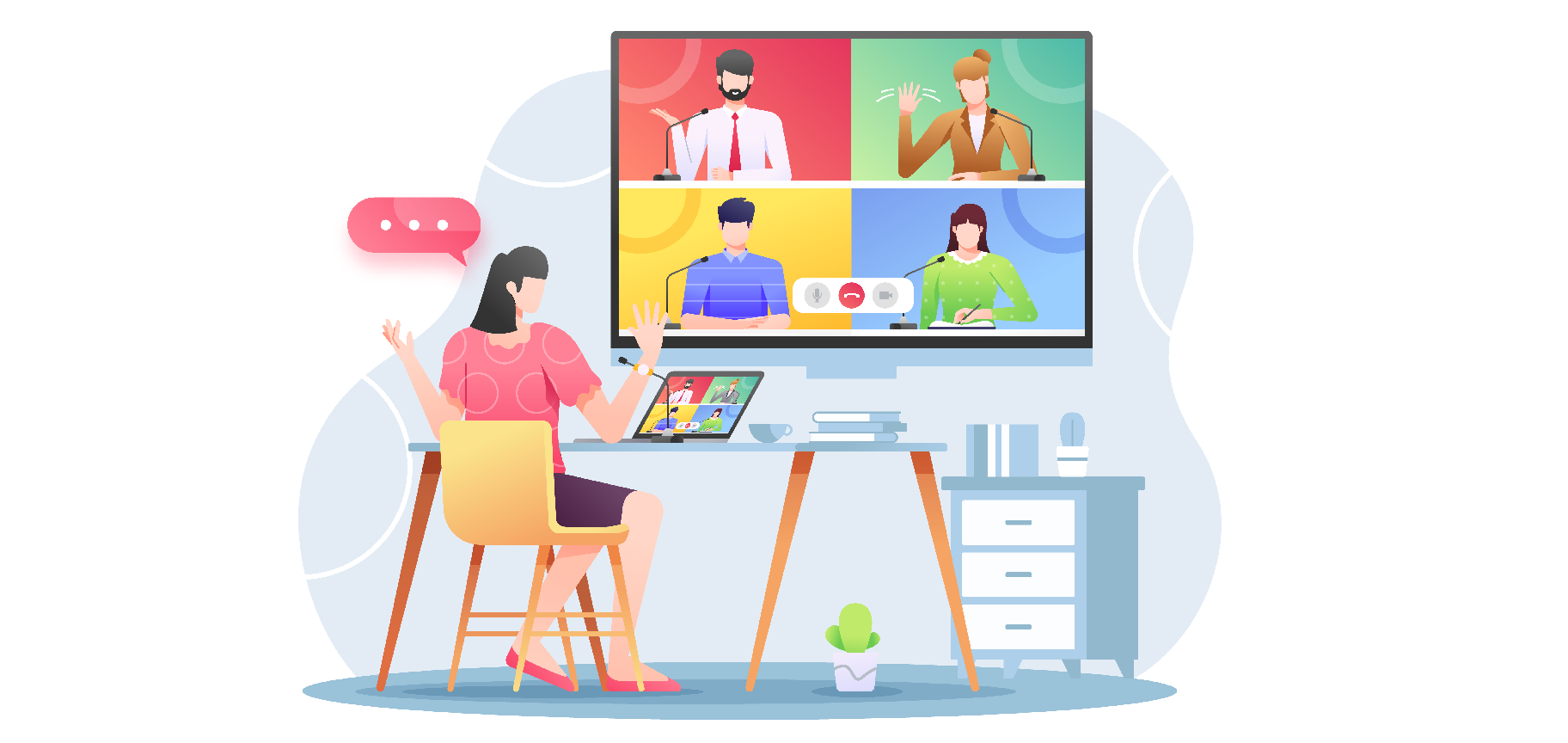 Try and speak English whenever you get a chance. If you cannot find a partner to converse with, then just pick up a random topic…