Have you ever read an English article or read a social media post and said," Wow, that was such a fantastic piece of writing!" Or wondered why you aren't scoring well in your English language papers? Chances are, you aren't employing the language features appropriately. If you do not understand the language features, the text structures and how to engage with them, you have come to the right blog!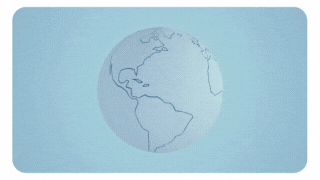 What are Language Features in English?
A word or expression that adds meaning to your language, improves its quality or enhances your expression is called a language feature. It can be a noun, an adjective, a figure of speech, a particular word or a sentence structure. The choice of a language expression depends on the type of text you are writing, the audience you are writing it for, the topic, etc. There are many language features in the English language; necessary functional skills. But, wait! Before you think you can't cope with a long list of them, let us assure you that most of these features you are already aware of, and many are easy to use.
The list of language features
Language is a vast subject. Also, it keeps evolving. The list of language features can be a bit overwhelming, so the most appropriate ones for you have been discussed by Edulyte's experts here. These include:
Language features, their effects and examples
For more reading on language features click here
Edulyte helps in building  English language proficiency and English tests training. Our classes are designed as per the needs of each learner. Connect with us to know more 
How will language features help me?
So you think only an English language/literature student should learn about the language features? Well, it is a misconception that you should get rid of immediately.

The International English Testing System (IELTS) can prove to be a gateway for fulfilling your ambition of studying, working abroad

Today's world is constantly integrating itself. Whether it be through information, or through collaborative and inclusive work environments. Communication has
Frequently Asked Questions
How to find language features in a text?
To find the language features in a text, you must know what they are and how to use them. Certain texts will have specific language features like a speech will have rhetoric, a poem will have metaphors and similies, etc.
Why are language features used?
That is a good question. It would be best to use them in your written and verbal communication because they make your communication effective. You can express yourself better, put forth your ideas clearly and make others comprehend your thoughts better. Also, they are a great tool to help you score well in your English language exams and tests.
How to explain the effect of language features?
The effect of language features makes the reader want to read more. You feel the impact of language features when immersed in the text and visualise everything the narrator presents. When you can feel the emotions or understand the writer's point of view, you can clearly say that you are under the effect of the language features used in the text.
Which language features are not formal?
Informal language features mean the use of:
nonstandard English
colloquial vocabulary 
shorter sentence structures.
less use of personal pronouns
Are language features and techniques the same?
These terms are used interchangeably. Language features enable us to present our ideas in forms: formal, persuasive essays, speech, poems, reports, etc. Language techniques are the words and phrases used in a text to emphasise the topic or a theme. 
Language features are the specific language techniques that an author includes to create meaning.
Satire is a term heard often in English classes. It means the use of humour to express your dislike for an ideology, a situation or a person.
How can using puns in my writing help me?
 A pun is a great way of using your vocabulary skills. A pun uses a word to tell something else from its actual meaning. Your writing becomes witty with this language feature.
How can I join English classes conducted by Edulyte?
Enrolling in our classes would not take you more than a few minutes. Log in on our website Check the courses catering to your requirements. Please go through our Tutors list. Select the class timings that are suitable for you, and in a few clicks, your language learning begins!
How do I know about my level of proficiency in English and the areas where I require help?
We have got you covered regarding that as well. When you register with us, our qualified tutors assess your language knowledge. We offer you the course that would help yield the best results based on the result.
We offer courses at Beginner, Elementary, Pre-Intermediate, Intermediate, Upper-Intermediate, Advanced levels. We also have special packages for training in each skill.
I require training for IELTS/ PET/TOEFL. Does Edulyte conduct online classes regarding exam prep?
 Edulyte has a unique team of qualified faculty and subject experts who specialise in training for such tests and exams. They will guide you in every step to prepare and attain a great score in these exams.
Share it with your friends