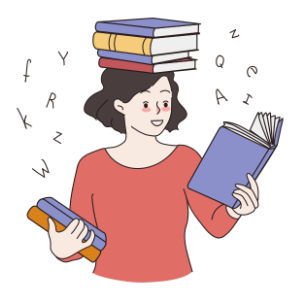 Benefit from PTE Writing Essay task tips by professional PTE trainers. Come on board an enhanced PTE prep platform.
PTE Writing Essay: Introduction
Welcome to an insightful journey that will empower you to excel in the PTE Writing Essay section. With a focus on honing your writing skills, this guide is designed to equip you with effective tips and strategies for achieving remarkable scores. We'll explore the different writing tasks in PTE, providing you with a quick overview to enhance your understanding. Along the way, we'll address frequently asked questions, ensuring that you have a comprehensive grasp of this crucial aspect of the PTE exam.
Why PTE?
The Pearson Test for English or PTE. A test, which supports your admission to a university, gives you an exciting chance to work abroad or even assists in settling down in an English-speaking country. An entirely computer-based test, many consider cracking it more difficult than scoring in IELTS!
PTE Academic is considered by 3,000+ institutions worldwide, including Oxford University and Harvard Business School. PTE Academic is also accepted for Australia, New Zealand, and UK visa purposes.
PTE Academic tests your proficiency in reading, listening, speaking, and writing (including PTE Writing Essay task ). Your speaking and writing abilities get tested simultaneously. And the good news is that the test centres in Australia have increased, making it easier for candidates to decide their test schedules and venues.
So how does one score 79+ in PTE? Each skill requires a unique strategy. So instead of giving you just a few tips for the PTE Academic Writing Essay task, we have devoted time to each skill and designed a specific strategy for each.
How to Write in the PTE Writing Essay Section like a Pro?
Here we cover methods and practices to help you sail through the PTE Writing Essay section and score well in this module.
Build your vocabulary
It is a given yes. Yet many are careless about developing it. So read to improve your language and your writing skills. Your speaking skills will also benefit. Grab any text and read, as each topic will have its set of words. You can even develop your thesaurus. Jot down any new word or phrase on your phone, laptop, or notebook. Then, look for its meaning/ synonyms/ antonyms. 
Remember, better words= better scores.
Take stock of time
With all your writing tasks being time-bound; you might wish that slowing down time is your skill. But there is a realistic solution to this! 
Step 1: Practice reading and thinking about the topic or task before writing.
Step 2: Time yourself; write an essay in 20 minutes for practice every day.
Step 3: Check your word limit every time you attempt to write.
Never give in to the temptation of writing your task without thinking it over first. Instead, you organise your views and then type them correctly.
Read once. Read twice
Read once to go through the task's text. Then, read the second time slower to figure out the idea it is expressing. Stay calm if you are not sure about the meanings of some words. The essence is not knowing the meaning of all the words but understanding what the passage conveys. Reading the words in the given context will help you determine their purpose.
The introductory and the concluding part of a passage are significant as they hold the meaning of the entire text.
Proofread to error-proof
You have worked hard. You are sure that you have typed a great response. But things can get strenuous during the test. There is always a chance of making a spelling mistake or writing a grammatically wrong sentence. Also, there is always a scope for improvement. So allocate reading time for your writing tasks. Review your writing. 
Use that notepad
You get a notepad and pen during the test. Having these aids is essential, especially in the writing test. Pour your thoughts on the pad. Give your writing structure on paper. It will give you clarity and reduce your mistakes. 
Convert weaknesses into strengths
Inability to complete the PTE Writing Essay task in 20 minutes, problem organising your thoughts, lack of a wide range of words… there can be many issues that you might be facing. Work on them. Constant practice and proper guidance can help you. There are PTE prep classes available online. One platform pioneering in this field with affordable courses is Edulyte. 
Its courses and classes look into detecting your weaknesses, devising strategies to overcome them, and developing your capability to perform exceptionally well. PTE trainers provide personalised one-on-one or group classes for PTE Academic preparation. The courses offer a chance to attempt unlimited PTE practice tests as well!
Master the PTE Essay: Proven Template for Success!
Struggling with structuring your PTE essay? We've got a tool that simplifies the process, helping you present your thoughts clearly and effectively.
📝 Inside This Template:
An adaptable framework for diverse PTE essay questions.
Clearly marked placeholders: making your essay prep intuitive.
A real-world example, illustrating how to seamlessly integrate the template.
Why Choose Our PTE Essay Template?
Streamlined Approach: Clear, concise, and straightforward, even if English isn't your first language.
Focus on Content: With a ready structure, pour your energy into crafting impactful content.
Crafted with Care: Researched and designed with the PTE scoring criteria in mind.
🎉 Bonus: Dive deep into PTE essay scoring with our exclusive insights. Understand what examiners look for!
Quick overview of Writing tasks in PTE
| Time Duration | Action Expected | Skills Tested |
| --- | --- | --- |
| 20 minutes | Write an essay of 200-300 words on a given writing prompt | Writing skills |
| Time Duration | Action Expected | Skills Tested |
| --- | --- | --- |
| 10 minutes | Write the summary for a text of about 300 words | Reading and Writing skills |
Tips and tricks to score in PTE writing essay task
How to improve PTE summarising the text?
How is PTE writing marked?
PTE Marking, Essay Writing
Content: 3 marks for adequately dealing with the prompt, 2 marks not covering a minor aspect of the topic, and having a word limit of 200-300 words, 1 mark for omitting a significant element of the topic or more than one minor aspect, 0 for not appropriately using the prompt and having a word limit of less than 120 or more than 380 words.

Grammar: 2 for writing complex sentences, 1 for a few grammar errors which do not affect the message, 0 for wrong sentence structures

Lexical range: 2 marks for clear expression

Vocabulary: 2 marks for appropriate words, phrases and idioms.

Spelling: 2 marks for no errors, 1 mark for 1 selling error and 0 if more than one error.
PTE Marking, Summarise Written Text
Content Relevance: marked between 0-2, depending on how well you have covered the topic.

Word limit: 1 mark for a word limit of 5-75 words.If you have fewer words or more than one sentence, your reply will be marked 0.

Grammar: 2 marks for no grammatical errors, 1 for a couple of errors not affecting the sentence's message, 0 for too many issues with sentence formation.

Vocabulary: appropriate words fetch 2 marks, 1 mark for a few errors, and 0 for a multitude of errors
More PTE Blogs For You
Learning lessons, study tips, career guides and much more!

The Reading Test in PTE is crucial to gaining an exceptional score. And to ensure this, you must do well in the PTE Read Aloud…
Frequently Asked Questions
How do I improve my essay score?
The use of simple sentence structures is a strict NO. Employ complex sentences. Try using a wide range of words, synonyms, and antonyms. Stick to using the words which are relevant to the topic. If you would like to know more about PTE Scores, get insights here.
How do I score 79+ in PTE Writing?
* Plan your points 
* Use proper format
* Clarity and precision
* Sticking to the word limit
* Time yourself
* Work on your weaknesses
* Build a vocabulary
How to get the best spelling score in the PTE essay writing task?
Stop using any tool or app for typing. It makes you dependent on them and obstructs your spelling learning. Get into the habit of writing your words. For example, create a table for homophones.
How to write a summary in PTE?
Read the passage at least twice. Once to get the general idea about the topic and the second time to understand its essence. 
Create a complex sentence or a compound using the necessary keywords. Make sure you use commas to demarcate the different segments of the sentence. 
Use synonyms while writing. Do not copy-paste words form the text.
Check your spelling and grammar after writing. One error and your overall score will get affected.
How many tasks are there in PTE Writing?
There are two specific writing tasks in the PTE Writing section:
* Summarising the text
* Essay Writing
Can I copy-paste to summarise written text?
You should avoid doing it at all costs. The writing tasks test you for your capability in thinking, writing and expressing in English. Copy paste will make you lose marks as you are not pricing that you have a linguistic range.
How can Edulyte provide me with the best PTE prep courses?
Edulyte has been pioneering in this field and believes in furnishing the ideal learning ecosystem to  the learners. With trained PTE associates, online personalised classes, constant evaluation via mock tests you will receive practical tips to score above 79+ in PTE.

What is the test format of PTE?
The PTE is divided into 3 segments:
* Speaking and Writing
* Reading
* Listening
Will my PTE score be valid after a year of taking the test?
Yes. The PTE test score is valid for two years from the date the result is issued. For Immigration purposes the the score is valid for 3 years.
What is the duration of the PTE exam?
The PTE exam lasts for approx. 2 hours.