Estimated reading time: 12 minutes
The Reading Test in PTE is crucial to gaining an exceptional score. And to ensure this, you must do well in the PTE Read Aloud task, insightful techniques are presented to you by Edulyte's expert faculty to improve your prep methods. So go ahead and get ready to get your desirable PTE score.
PTE Read Aloud gives you the illusion that it is comparatively easier than other test segments. And before you fall for that deception, allow us to advise you that PTE Read Aloud practice is not a cakewalk.
What is Read Aloud in PTE?
The Read Aloud PTE tests your ability to read a text aloud using correct pronunciation and intonation. You are assessed for your reading and speaking skills. You have 30-40 seconds to prepare. Note, that recording will stop if you remain silent for longer than 3 seconds.
How is the evaluation done for the Read Aloud Task?
Your practice to master the PTE Read Aloud should be centred on the following three factors:
Content: It contributes five marks to the reading section. Any additions or omissions of words will cost you your marks.
Oral Fluency: Fluency, tone, and intonation are all judged under verbal fluency. Five marks are allocated for the criterion.
Pronunciation: You are assessed for whether you have a native-like pronunciation or not while reading. The weightage given for pronunciation is five marks.
Tips for PTE Read Aloud task prep
You might be unsure about the right techniques to master the PTE Read Aloud task practice. Edulyte's PTE prep mentors have crafted some unbeatable tips to make you PTE-ready.
Familiarise yourself with the text
Skim through the text before the microphone starts recording your answer. Understand the text's theme and spot the essential phrases to help you in the Read Aloud PTE task.
Mind your sentences
The length of your sentences will vary depending on the text. Do not rush through. Pause after 5-6 words while speaking and take a break after conjunctions: and, because, unless, etc.
Read aloud before speaking
Before the microphone opens to record your answer, read aloud a part of the text in front of you. Such a method will kickstart your brain to speak well. Ever opened your mouth to speak and heard your voice croak?! Well, you get to avoid that through this method. Another benefit is that it will set your tone and help you overcome nervousness.
Change the pitch
Words that are essential to the text should be stressed while reading aloud. If commas separate words, ensure that your voice pitch is firm for each of them. Raise your voice a notch when starting a sentence and tone it down when ending it. Ensure that you speak crucial words and phrases with a loud voice.
Don't stop
Do not take too many breaks while reading. You will sound unnatural. Avoid pausing if you do not feel confident while reading or make a mistake. Remember the microphone closes if you do not speak for 3 seconds. So continue to read out despite any errors you have made.
Emphasise those words
Pick up words or phrases in the sentences that are crucial in the text. Emphasise them while speaking. You will portray yourself as a confident speaker who understands the information well. It is considered an ability of a good speaker that the speaker can emphasise the right set of words while speaking.
How to improve the score on PTE Read Aloud?
PTE Read Aloud can challenge even the most seasoned English speakers. You might be sure of your English language skills yet still not get the desirable score. The techniques given below can help you score better.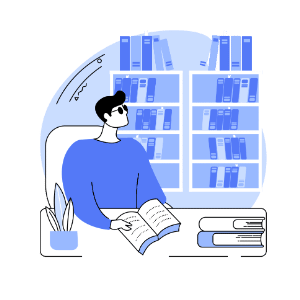 Practise reading
Read a few passages every day; from a magazine, newspaper, journal or even an online source. Such a practice will improve your fluency and assist you in figuring out words that you find difficult to pronounce. Also, your vocabulary expands, which helps you in other segments of the test as well.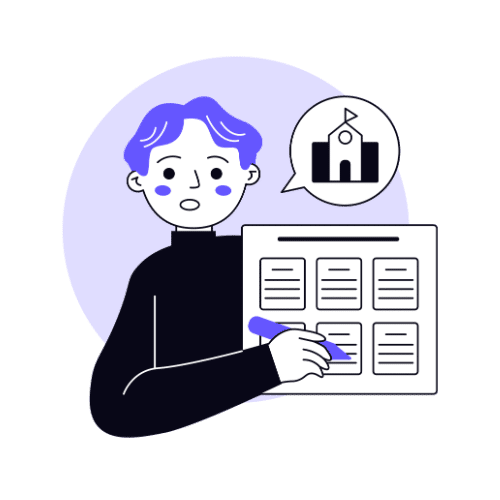 Understand the text
If you understand the text, you will be able to read better. You do not have to comprehend all the words but figure out which ones must be emphasised while speaking. So scanning the text aids you in figuring out these words and expressing them appropriately.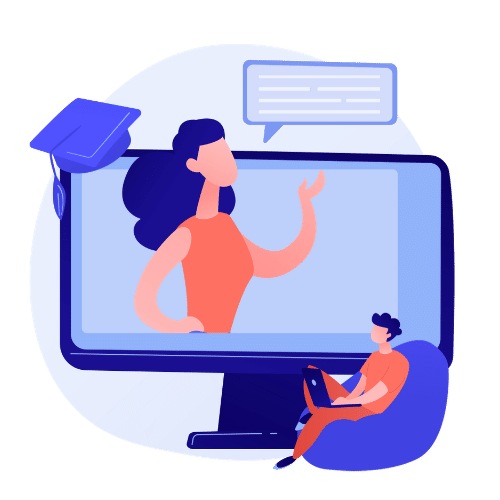 Relax, It helps.
Of course, you will be nervous, which can cause you to stumble over words, mispronounce a few, pause unnecessarily, etc. All this will result in a lower score. So take a few deep breaths before reading the text. Remind yourself that a relaxed state leads to more focus and lesser mistakes.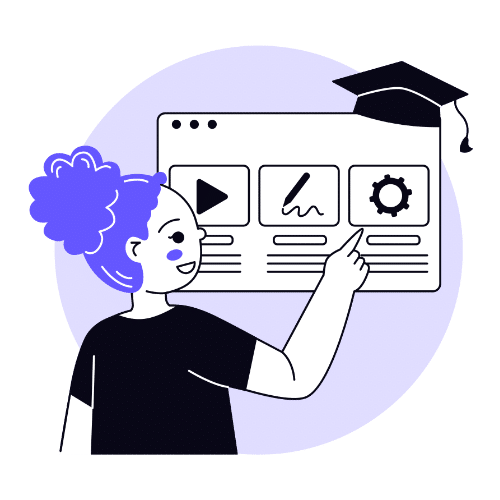 Record, Repeat.
And what better way to assess yourself than to listen and evaluate how you speak. You can ask your peers, friends, and colleagues to help in this regard by interviewing you and asking you about your opinions and views. Then, record it on your smartphone or any other device. Finally, pay attention to your coherence, diction, and pronunciation and correct your errors.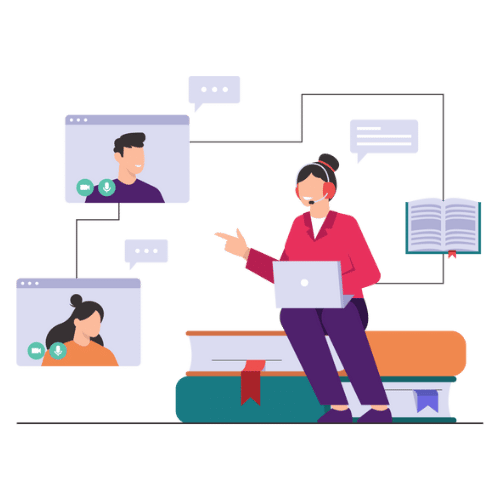 Enrol for PTE Speaking course
Do not hesitate to take up a PTE study online training course for your test prep. More and more test givers are turning to online learning. Online classes by Edulyte offer guidance regarding the fundamentals of the test and how to score well in each segment. In addition, you get advice from qualified mentors and can learn at your own pace, anywhere, anytime. All this, of course, saves you money!
Who needs PTE Classes?
PTE Read-Aloud examples
Read the following sentences to master the PTE Read Aloud task. The given sentences cover different subjects so that you feel comfortable with various terminologies. You can beat the PTE Read Aloud anxiety by timing yourself while reading the sentences.
Conclusion
Pearson Test for English or PTE supports your admission to a university and gives you an exciting chance to work abroad. You can even settle down in an English-speaking country. To score 79+, you require unique strategies for each task, including PTE Read Aloud. So register free with us and let us create personalised approaches for each task to get a great score.
More PTE Blogs For You
Learning lessons, study tips, career guides and much more!

Benefit from PTE Writing Essay task tips by professional PTE trainers. Come on board an enhanced PTE prep platform. PTE Writing Essay: Introduction Welcome to an…
Frequently Asked Questions
What is the complete form of PTE?
The Pearson Test for English or PTE Academic is the first entirely computer-based English language test. It is accepted as a criterion for English knowledge in English-speaking countries, international study or immigration. 
Powered by AI technology, the PTE test assesses your four skills: reading, speaking, writing and listening.
The entire test lasts approximately 2 hours.
It provides a score based on the GSE (Global Scale of English).

How can I improve my PTE read-aloud?
A few techniques that we recommend to improve your PTE Read Aloud score are:

* Understand the text that you have to read by scanning through it.
* Be confident and continue speaking even if you miss out or mispronounce a word.
* Emphasise the critical words and terms while reading.
* Practice reading out loud as much as you can.
* Let Edulyte help you in your PTE prep.
How many questions are there on PTE read aloud?
Each PTE candidate will have 6-7 Read Aloud paragraphs in their PTE test.
The preparation time given depends on the number of words in each passage. Usually, the number of words varies from 40 to 75 words. The preparation time also varies between 30 to 40 seconds.

How important is Read-Aloud in PTE?
Do not ignore PTE Read Aloud prep, thinking that it is just reading out loud and does not demand much practice time! Your score for PTE Read Aloud will affect your overall PTE score. It is because you are tested for reading and speaking through this task.
What are the tasks in PTE Speaking?
The Personal Introduction:
It lets you make an impression. You are to provide information about yourself. This task does not carry any weightage. Yet, you must work on it during your PTE Academic preparation.

Repeat Sentence:
You have to listen to the recording of a sentence and then repeat it,

Retell Lecture:
After listening to a lecture played for you, you are to record it in your own words.

Answer Short Answer:
You get to listen to a recording of a question. Then you will have to answer in a few words.

Read Aloud:
You have to read the text displayed on the screen loudly.

How can I pass the PTE speaking test?
Spend time with native speakers
What can be a more effective way to get the hang of speaking the words properly than to listen to native English speakers. You will improve using formal and informal English and even learn slang. Ask them to correct your pronunciation and help you pinpoint your weak areas. 

Speak to express, not impress
Becoming overconfident doesn't help, nor does the anxiety of cramming too many words into an answer. The goal is to express well, to convey your grasp over the language. So choose your words and phrases carefully while speaking. Overuse of words might kill your chances of achieving a good band. Candidates are tested for their ability to demonstrate and communicate their thoughts clearly, which should be the aim throughout their speaking time.

Record. Repeat.
There is no better way to assess yourself than to listen and evaluate how you speak. You can ask your peers, friends, and colleagues to help in this regard by interviewing you and asking you about your opinions and views. Record it on your smartphone or any other device. Pay attention to your coherence, diction, and pronunciation and correct your errors. 

Don't be monotonous.
A candidate is expected to project the answers, views etc., that the candidate wishes to communicate. Connect them to how you feel about them. It should reflect in your tone. You are not supposed to repeat memorised answers or just speak for the act of speaking. Be precise and clear in your answers. Ensure that the examiner realises that you are conveying what you feel. Including a few hand gestures will not harm. 

Get assistance from experts.
The chances of achieving a good score in PTE increase if you find the right mentors and platform to assess your requirements and prepare a customised learning plan accordingly. 

Listen when you can
The human mind is attuned to picking up patterns in a language. It is called unconscious language learning. You start picking up how it is spoken by listening to a language, even foreign to your ears. For example, turn on the volume of an English song or a show, even when playing in the background. You can assimilate the language and its terms in context.

Build Vocabulary with a twist
Noting down new words and expressions is a traditional way of learning a tongue. But don't just note down the words. Instead, mention their synonyms next to them. Look for all the prefixes and suffixes attached to the word in English. You learn more words in this manner.

Speak. Speak. Speak
Yes! It is undoubtedly a foolproof way to learn English. Speak the language with anyone and everyone who can communicate in English. In this manner, you get to practice what you have learned and retain it. And you will see marked progress in your English speaking and pronunciation.

How can Edulyte provide me with the best PTE prep courses?
Edulyte has been pioneering in this field and believes in furnishing the ideal learning ecosystem to the learners. With trained PTE associates, personalised online classes, and constant evaluation via mock tests, you will receive practical tips to score above 79+ in PTE.

What is the test format of PTE?
The PTE is divided into three segments:

* Speaking and Writing
* Reading
* Listening
Will my PTE score be valid after a year of taking the test?
Yes. Your PTE certification is valid for two years from the date the result is issued.

What is the duration of the PTE exam?
The PTE exam lasts for approx. 2 hours and 20 minutes.