Online Jobs for Teaching with Edulyte
Looking for an Online Teaching Platform for Career Growth?
Become an online tutor today with Edulyte. Our promising online tutoring jobs are just for you. Earn more money sharing your knowledge from the comfort of your home. Gain useful experience and learn about new education technology. Sign up now!
Connect with students

Grow your Business

Create Free Profile
Become an online tutor today with Edulyte. Our promising online tutoring jobs are just for you. Earn more money sharing your knowledge from the comfort of your home. Gain useful experience and learn about new education technology. Sign up now!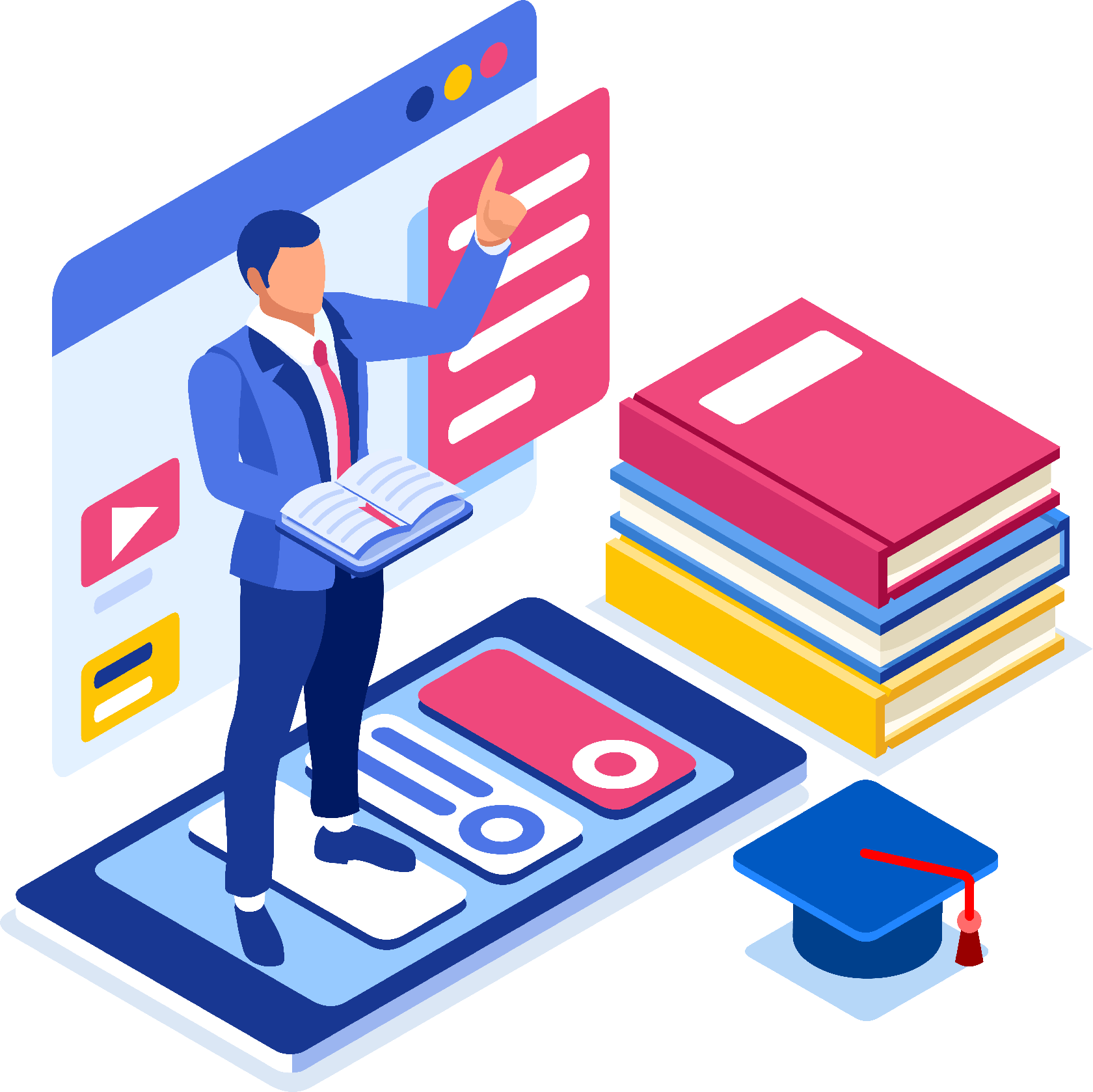 Join the Edulyte Community to Grow your Career
If you are ambitious and want to take education to anyone ready to learn, you have come to the right place. Edulyte presents a path-breaking Learning Management System to assist you in becoming the educator you aspire to be. Creating online teaching jobs from home in India, we endeavour to be leaders and innovators in education. With access to immense resources and cutting edge technology, Edulyte shoulders the responsibilities of making your teaching path-breaking and spectacular. Online teaching jobs are a guarantee of professional growth. We offer the online classes platform not just to individuals but also coaching institutes, who are ready to enroll their faculty with us.
Easy to use and interactive teaching app
Choice of diverse teaching profiles
Control over schedule and teaching
Design own courses and teaching aids
Best Online Teaching Website App
Part-time teacher, Community Teacher or Subject Matter Expert, decide on a profile that excites you and start teaching. Are you a student and passionate about teaching? We encourage online jobs from home for students. Our ingenuine, one of its kind online teaching platform has an opportunity for everyone. There are no restrictions on the number of subjects that can be taught. There are academic and non-academic topics to choose from. With flexible schedules and great earning opportunities, Edulyte's online tuition jobs are not just jobs for teachers here. It is a journey creating wonderful memories. Transformative technology drives the teaching tools and an instructor learns much more than just a few tech tricks with us.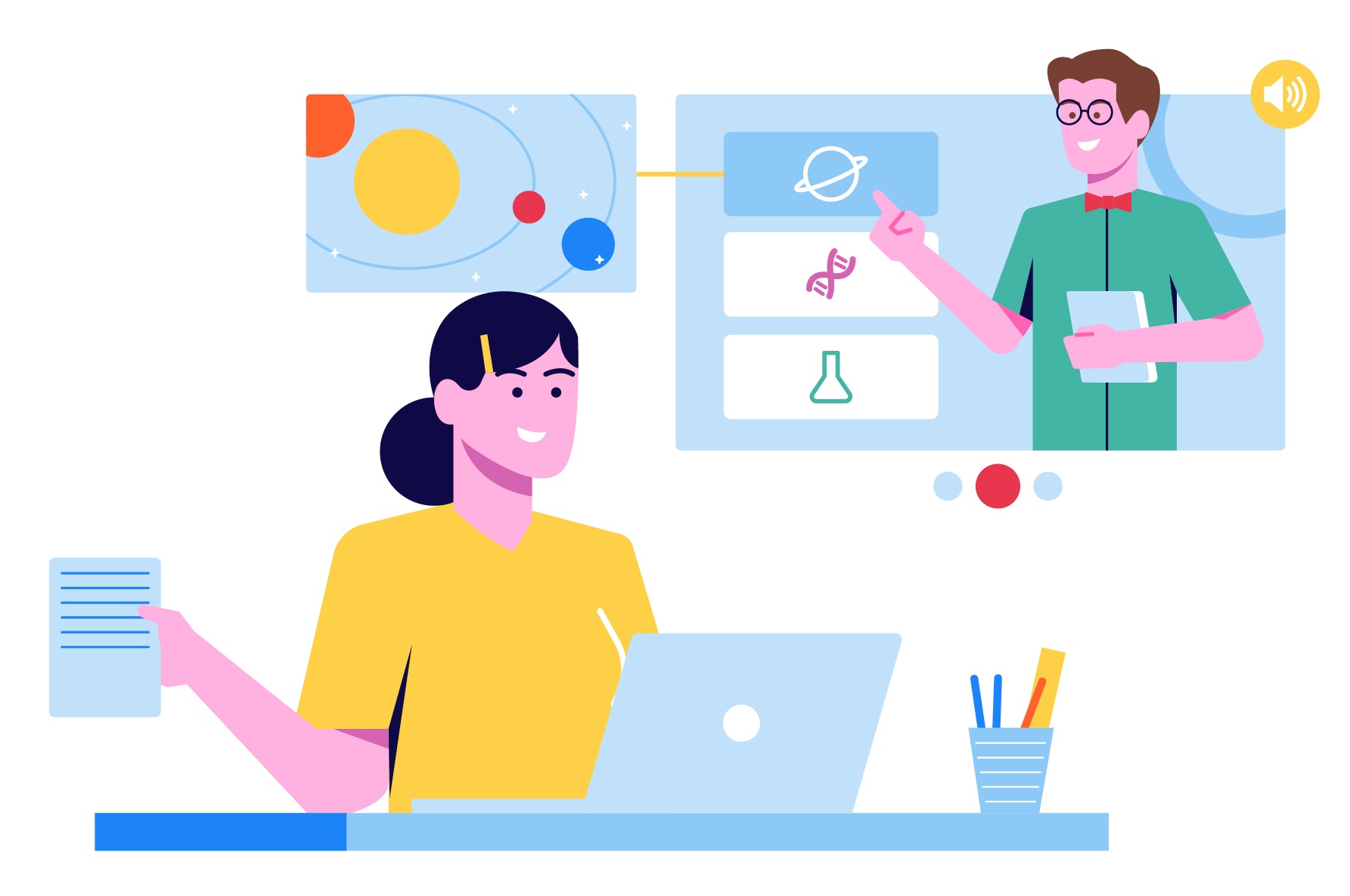 Edulyte opens the entire country to you to gain students. Sitting in your room in Chennai, you can educate learners from Pune, Hampi or Agra. The country is your classroom.
Individual tutors and coaching centres can join the Edulyte family and bring their knowledge and expertise. Everyone can learn from each other. By widening your reach, you grow your business exponentially and have a greater impact on society.

With no tension of commuting, strict schedules and headache of payment collection, more time can be devoted to your own learning and growth. Tutor jobs near you can be found on our platform. A tension-free environment leads to satisfactory teaching and happy students.

With an exhaustive list of subjects and courses to choose from, an educator has the choice and liberty to impart instructions in their domain. They are encouraged to formulate their own courses and teaching resources, in their own manner.
How Edulyte works for a Tutor
Apply as a Teacher
Fill up the Application Form and upload color scanned copies of your required documents.
Initial Screening
We will review your application to find the right fit. We welcome credible teachers or experts from various fields. The qualities we look for in our experts are subject knowledge, teaching prowess, spontaneity, use of different techniques among other things.
Teacher Onboarding and Training
Welcome aboard! At this stage we ask you to understand Tools and Techniques to be used, Tutor's Code of Conduct, Create some lesson plans, Update your monthly schedule in your digital calendar, update some records on the tutor dashboard. Our team will enhance your profile which plays on your strengths to get you right students.

First Online Class
Congratulations! You are now ready to start your first online class and achieve your goal of being an excellent educator. You can create your own short self-paced online courses under your name, group or one-on-one sessions for your favorite topics, conduct trial sessions, record and upload your video lessons and much more. Teach online, get the reward you deserve. All the best!
Anyone, irrespective of age, gender, work profile, can apply to be a part of our team. We welcome full time and part time teachers. Community teachers and volunteers find a special place in our friendly community. Edulyte also collaborates with reputed Coaching Institutes operating anywhere in India.
The minimum education we look for is The Bachelor's Degree in any field unless you are a distinguished personality ready to change the world once again!
Fluent in English and at least one other language
Ready to submit required documents for verification
Basic computer skills
Zeal to teach and learn
Although you are your own boss, you are responsible to shape the future of your students with below responsibilities;
Conduct classes online to nurture students' development in your area of expertise.
Explain the concepts and resolve student's doubts patiently, even if asked multiple times.
Motivate the learners to participate and interact in the class.
Employ state of the art tools provided: quiz development, interactive white board, application sharing, video conferencing etc.
Conduct timely assessments of topics taught and take remedial measures whenever necessary.
Review and update records about the learner's progress, which are accessible to our team.
Adhere to Edulyte's Code of Conduct and Teacher's Handbook.
Most importantly, mentor the learner's growth in the subject with genuine care and concern.
Edulyte doesn't charge any application fee. You can apply and wait for our team to get back to you, once shortlisted you will get the tools to get starts. You can see more details on our support pages for teachers.
We have experts from various fields. The main categories they cater to are Academics, Languages, Music & Dance, Art & Hobbies, Technology & Development, Business & Entrepreneurship, Experts & Consultants and Study Abroad. There are dozens of sub categories under each of these categories. This means you can teach your native language to anyone who is interested in learning that, you can teach Yoga if you are an expert in Yoga, You can train kids to learn computer programming or coding for mobile apps etc.
Edulyte allows you to create a flexible schedule that fits your needs. Our service is available 24/ 7. We also have the provision for on Demand Live Sessions and Volunteer Classes, which you can include in your schedule. You can conduct classes from anywhere, anytime with just a high speed internet connection and a computer. This saves your time which you can utilise elsewhere.
You are starting your own business without much investments. The highlight of working with Edulyte is that you do NOT need to invest in pursuing a career with us. All you need is:
1. A computer/ laptop
2. Reliable high speed Internet connection
3. Power back up is an add on we recommend.
If you are interested in starting a coaching center, speak to our team for guidance. More details here
Edulyte offers you the choice of choosing between one-on-one sessions or group classes. It is about your convenience. We believe that if an instructor is given the comfort of this choice, the instructor will excel and so will the students.
Yes. It is your class, your subjects. Edulyte offers you many tools to create your resource materials and assessment techniques: ranging from videos, audio aids, worksheets, quizzes, etc. They can be used in one or many courses. With us taking care of this crucial aspect, we allow you to concentrate on teaching exceptionally well.
The reason we give you the flexibility to schedule your classes is that you can decide as per schedule. We provide you with enough support and tools to adjust your timings. Your dedication and regularity will leave a good impression on your students and fetch you better ratings, leading to more students signing up for your classes. Unless absolutely necessary, please don't reschedule sessions.
Teachers indicate Payout Preferences during onboarding process where we ask them to share their bank account details. After they earn minimum threshold, we directly send the money to their bank account and inform them by email.
You guessed it right! Its the tutor who decides price for their live tutoring classes, however, we do have a guidance on how much should you charge for your classes. Don't keep your price too high to be affordable, on the other hand, you can't price them too low. Everyone knows quality comes at a price.
Every tutor has to comply with our Terms of service and Teacher's Code of Conduct. We do this to build trust and credibility in our friendly community. We are open to work with tutors from diverse backgrounds.
Having an Active Bank Account is absolutely necessary, Edulyte support team can connect you with one of our banking partners.