You can develop online teaching into a full-fledged career or keep it a side hustle – learn how to become a successful online tutor. Teach online easily to earn money and get job satisfaction with minimal investment.
Online Tutoring Jobs
You can develop online teaching into a full-fledged career or keep it a side hustle – learn how to become a successful online tutor.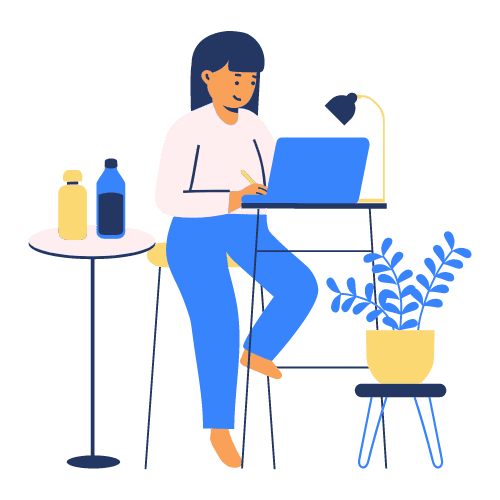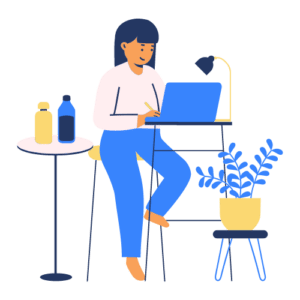 Teach online easily to earn money and get job satisfaction with minimal investment.
Home-based Online Tutoring Jobs offer a range of opportunities. Get to know about the types of Online Tutoring Jobs, requirements for teaching online, online tutoring recruitment and how much you can earn as an online tutor.
Online teaching at a glance
There is no denying that if you are eager to share knowledge and have excellent communication skills, then teaching is your ideal career. And with part-time online teaching jobs and teach-from-home opportunities, the constraint of not having a teaching degree no longer affects your zeal to help others in their learning journey. The e-Learning market will grow at an exponential CAGR of over 21% between 2021 and 2027*. It means every subject and domain expert can find jobs for tutoring online.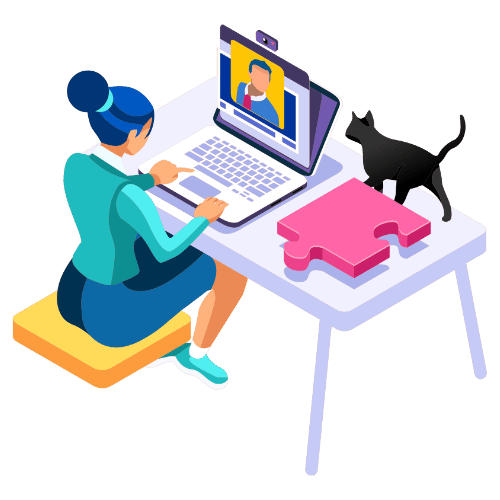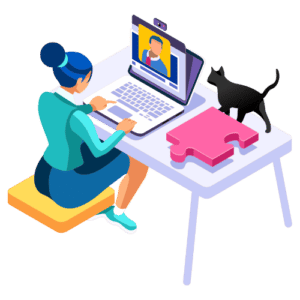 Types of Online Tutoring Jobs
Online teaching jobs' primary benefits are flexible timings and complete control over work-life balance. If you wonder what kind of online teaching you can take up, let us explain the different profiles you can consider.

Online tutors: Elementary, Middle, and High School Subjects
With growing competition, the demand for experts in all subjects is rising. Parents search for effective private tutorship to improve their child's understanding of the subject and help with homework. You would be amazed to know the demand for teachers handling school subjects: from kindergarten to Grade 12.You do not require an online teaching degree to teach a course online. Qualifications for online tutors for school subjects vary. Many platforms employ tutors who have a teaching background or certifications related to the field. Also, you will find some tutors who are graduates in the subjects they teach.

Online tutors: College subjects
It will help if you have a master's degree in relevant subjects for teaching college students online. In addition, your profile receives more attention from potential students and parents if you also have some work experience to show.

Online Tutors: Test Prep
There is a steady requirement for tutors who can train for tests: GRE, GMAT, IELTS, PTE, etc. ESL teaching is a lucrative choice. To prepare students for English language proficiency tests, you should have a good score in the subject you offer to tutor students.
Apply to teach with Edulyte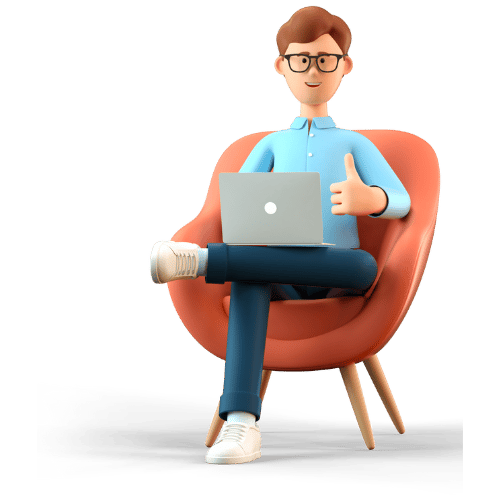 Teaching live vs creating a self-paced online course
Teaching live involves you as an instructor conducting the class live online. You are actively teaching your students and getting a response from them. It is also called synchronous learning.

Self-paced courses or asynchronous learning are designed by instructors but are not taught live. Instead, the students can learn them at their own pace. You have to teach a course through recorded videos, assignments, notes and other aids of learning.
Advantages of teaching live:
Constant interaction with the learners helps gauge their difficulties and progress regularly.
You are in a position to figure out what changes have to be made in the instructions, teaching tools, etc., to make your course more interesting.
It is a rewarding experience to see the students overcome their difficulties and understand the concept well. One of our tutors shares her experience as a mother here – why Online Teaching is perfect for working mothers?
Advantages of self-paced course:
Creating self-paced courses gives you more flexibility. You can complete a course and let the students decide their learning schedule. You can be available at a specific time to take a class to guide the studies or deal with their queries.
You can allocate time to other priorities and have more control over your work-life balance.
Requirements for teaching online
So how to figure out that you can teach online? First, you must check specific parameters before pursuing online tutoring jobs.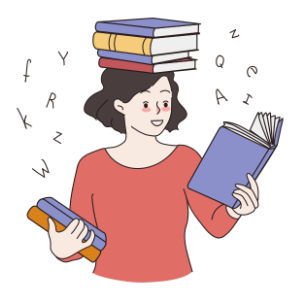 Teaching experience
No doubt, a teaching degree and experience help establish your credibility as a tutor in the market. In case you do not have any, you can always highlight the fact that you have trained someone at your workplace, assisted students in their assignments in college or did community service.
Creativity
Each learner is different. Be equipped to handle them in different ways while tutoring. And this is where creativity steps in. You will have to improvise and work on several ways to get through to each student during the class. Being a ninja when it comes to juggling online teaching resources assists in jobs for tutoring.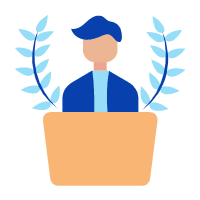 Patience and Acceptance
Each learner should be accepted and respected for who they are. A benchmark of a successful tutor is that the tutor is patient with the students. You may not understand their cultural background, or the students might not initially exhibit improvement in the subject. Online tutoring jobs expect that you make consistent efforts to enable learning for all of them.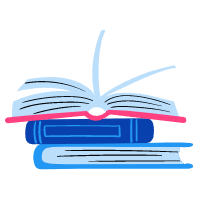 Subject knowledge
Your subject knowledge should be more than the age group you are offering to teach. If you intend to teach Grade 10 students Maths, you should be a Maths graduate or currently pursuing a degree in Maths.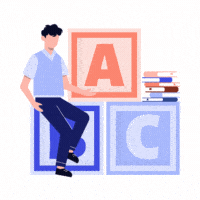 Support of tutoring platforms
If you are unsure how to handle online tutoring, then Edulyte can help you. We provide professional guidance and assist you in developing your profile as an influential and experienced tutor.
Communication skills
You may know your subject inside out, but can you communicate its concepts effectively to the learners? Good communication skills are a prerequisite for a tutor's job.
Technical Resources and investments for online teaching
You might want to get into ESL teaching or tutoring for a college subject. First, you should make the essential investments and resources to teach a course.
Basic computer skills and knowledge of handling online educational tools and resources while teaching: making presentations, creating Google forms, etc.
Computer/laptop with upgraded OS and good RAM and memory space.
A good web camera and microphone are necessary as those fitted with your laptop or computer would not be enough to conduct productive classes.
A noise cancellation headset eliminates noises and creates the right class environment.
A writing tablet is a great assistant for explaining examples, maths formulas, etc.
A portable laptop stand means you no longer have to stack books under your laptop during classes. Instead, it allows you to teach from any place you want and move around while maintaining eye contact with the students.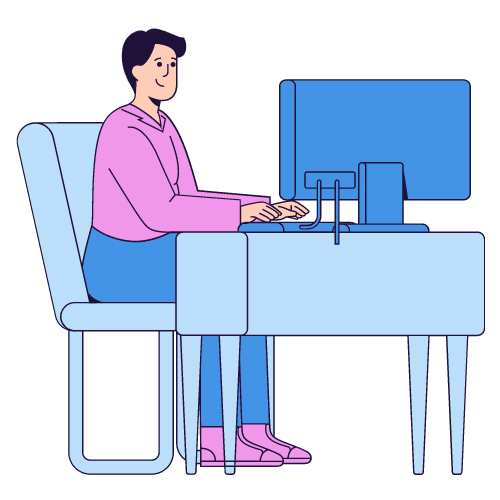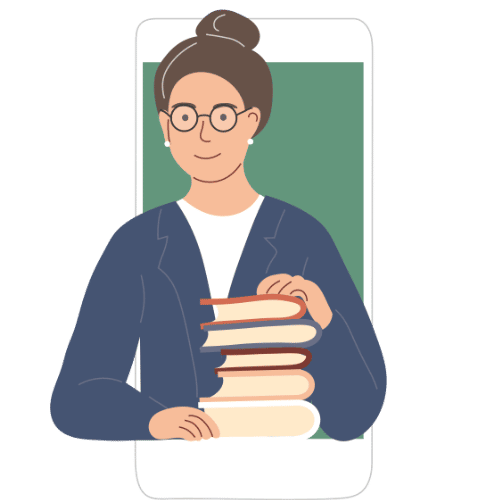 Benefits of teaching online
Flexibility: online tutoring jobs allow you to be engaged at a time that is convenient for you. You can plan well, prioritise, learn, or teach in a stress-free environment.
Tailored approach: this is what attracts many to online tutoring, worldwide. The tutor and the learner can decide what has to be done, which topics require more focus, and the best approach to tackle learning difficulties. Satisfaction for everyone involved is guaranteed this way.
Develop your work profile: with internet-enabled tools and stress on innovative teaching, your skills increase, and your work profile develops.
No physical constraints: the world is your classroom. Literally! Students register for classes from all over the world, which expands your teaching experience.
Interactive classes: with numerous resources for maps, statistics, illustrations, and diagrams available online, teaching becomes effective and engaging. Online teaching resources are increasing each day!
How to find Online Tutoring Jobs?
Now that you are ready to teach from home or any other place convenient for you looking for good jobs in tutoring is the next step. One way to do it is by searching for online teaching jobs on Google. But, unfortunately, typing "online tutoring jobs" will throw up unlimited data. And going through it to find credible, authentic opportunities might leave you confused and overwhelmed.

Instead, You can send out feelers and emails to your contacts about being ready to tutor online. Then, you can take group or one-on-one classes based on the response through video conferencing tools.

A better way to build your professional profile is to get onboard credible tutoring platforms such as Edulyte. With no hidden charges for tutors and complete transparency, you will enjoy working with Edulyte and learning the technicalities of being a successful tutor online.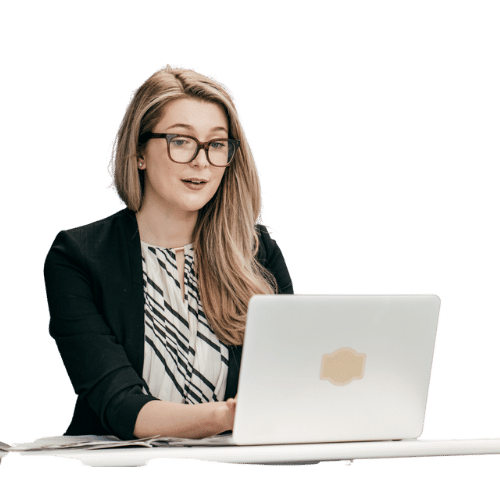 How to teach classes online and earn money?
Teaching from home and earning well!! That does sound exciting. Though teaching has long been regarded as dull and underpaid, the innovations in online education no longer allow the job to be so. Tutors' earnings have significantly increased with online teaching ranging from test prep to homework assistance. 

Since you get to decide your pricing structure, keep the following pointers in mind:

Niche-oriented course: if your subject or field of expertise is a specific knowledge-based, you may charge a higher fee for it when compared to a regular course/subject.
Experience: being a qualified tutor with years of work experience, credentials, and awards places you in a position to charge more than others who are less qualified.
Resource base: you require funds to set up your resource base. As a tutor, you have to create one and revamp it regularly. What plans you have for it and how much you wish to charge your students for using it are decisive factors.
How to start online teaching at home?
The convenience of online tutoring jobs has made many tutors switch to online teaching. It is a great way to supplement income without stepping outside your home. A few simple steps enable you to look for tutoring jobs and tutor from home.
Zero in on your subject
Identify the core subject you wish to teach and your knowledge regarding it. Of course, you are expected to have a great hold over the topic you want to tutor. You must highlight the niche areas of a subject you specialise in to reach out to potential students.
Identify your clients
You are going to be not just an educationist but also an entrepreneur. So identifying your clients is crucial. For example, which age group you will target, the level of subject knowledge you expect from your potential students, etc., are some questions you must consider to decide your marketing strategy and class methodologies.
Create a course
Be ready with what you will teach and how you will do it. Everything should be planned: from using the whiteboards to presentations. And the online course should be divided into modules for each session. The worksheets, quizzes, etc., can be prepared and kept ready to be used during the class or mailed as homework. Edulyte offers templates to create and publish your group classes or one-on-one lessons.
Market your course
Now that you have created your course, your next challenge is to market it effectively. Email marketing, social media posts, blogs, and interaction in teacher-student communities generate the right buzz for your course. Send out emails regularly and post short videos on social media to engage your audience.
Frequently Asked Questions
What is online tutoring?
With all the participants in different locations, interactive live teaching briefly describes online tutoring. Teaching and learning can occur anytime, anywhere, depending on the participants. 
And these same advantages have led many to turn online teaching into full-fledged careers with excellent earnings.
What are the best Online Tutoring Jobs?
Many ed-tech companies offer great online teaching opportunities: Edulyte, VIPKID, Chegg, Skooli, and K-12 among others. Most of the subjects have a huge demand across the globe. English, Maths, Coding, and Science teachers are readily engaged across these platforms.
How can I earn while teaching online?
It is easy! You have to zero in on the subject you are an expert in, decide your target audience, and then prepare your course material. Join ed-tech pioneers like Edulyte to help you grow as a tutor and gain rewarding experience.
How much should I charge for tutoring?
The answer to the question depends on several variables:

* Subject taught
* Qualification of tutor
* Market demand for the subject
* Number of hours dedicated to online tutoring
* Tutoring on an online platform or independently
* Teaching one on one classes or group classes

For example, a tutor can make $77,405 annually in Australia or $39.69 per hour. *
The average base salary of a tutor in the US is $25-$26 per hour**
In Singapore, it averages around SGD 25/hour.***
Of course, your earnings will increase based on the experience you gather over time.

How to start a tutoring business?
If you are ambitious and driven to set benchmarks in the tutoring industry, you should start your own tutoring business. How do you do it? Well, you take the following steps:

* Create a business strategy
* Calculate cost
* Complete the legal formalities
* Set up your work area
* Decide your fees
* Work on online presence
* Market well

Edulyte has been supporting those who wish to be pioneers in online tutoring. Get in touch with us to know more.
What do I need to invest in as a tutor?
You will require a reliable high-speed internet connection, a microphone, a headset, a camera, a digital pen, and a laptop or computer.
What is the recruitment process to tutor at Edulyte?
Step 1: Sign up as a tutor, and we will take you to our tutor screening page.
Step 2: Share your video introduction, profile, background and experience. 
Step 3: A representative will get to know you better via video call. 
Step 4: Publish your first class (Trial class, One-on-One and group classes) using our template.
Why should I become an online tutor?
It is indeed a rewarding experience to be your own master. You form a remarkable bond with your students and get to work the way you wish to.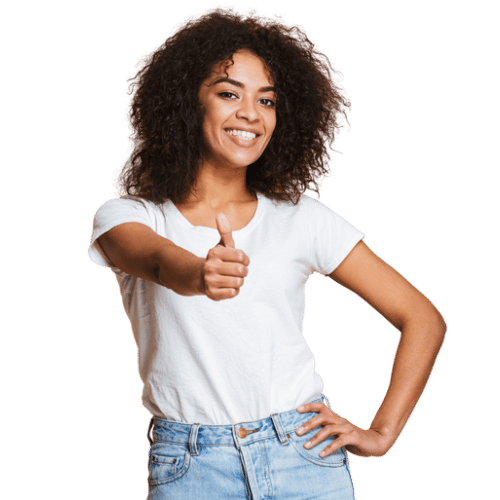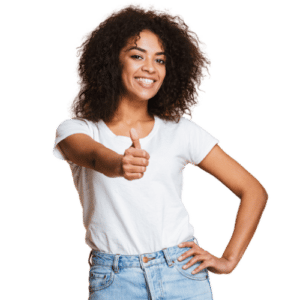 Share it with your friends

Zones of Regulation has strategies that can improve your child's emotional and mental status. A framework of carefully crafted lessons……

Looking for helpful online timers for classrooms to make your classroom activities compelling and exciting? Get the most comprehensive list……
Discover the right way to build a career in primary school teaching. Know more about courses required to teach……