If you have a commendable ATAR score and are considering primary school teaching as a profession, then you have come to the right place. Ignite the spark of learning among children and benefit from the perks of the primary school teacher jobs.
Nothing perhaps is more fulfilling than empowering children to learn. And there is no denying that primary school teaching sets the course of one's education and career. And now, with online education becoming a norm, primary school teaching has become even more significant.
All that you need to know about being a Primary School Teacher
Primary education comprises of years from Prep to Year 6. A primary school teaching degree covers teaching of children aged 5 to 12 years. In a primary school teacher job, you must develop children's numeracy and literacy skills. What you do with them at this stage will lay the foundation for their academics and, subsequently, their lives. Your professional profile also encompasses your students' physical, emotional, intellectual and social growth.
Why should you be a primary school teacher?
Primary school teaching can be gratifying and life-altering. There are perks besides money in this job. These include guaranteed holidays, varied employment options and work-life balance. Other reasons to motivate you to choose this profession are:
Influencing and developing the abilities of the future generations
Being an inspirational role model
No monotony as each day will bring a new experience.
Contributing to society in the best possible way
How do countries prepare primary teachers?
Primary school teaching is not an easy profession; after all, you have to manage different learning needs within the curriculum framework and ensure the overall development of children.
Due to such demands of the job of primary teachers, many countries have a rigorous selection and training process, especially regarding primary school teaching.
Singapore maintains the highest standards and is a benchmark for primary teacher training. Aspirants for primary school teaching jobs are recruited by Singapore's Ministry of Education. They are then trained at the National Institute of Education (NIE). Applicants must figure in the top-third of their class in their high school exams. They also have to perform above average in the immensely challenging A-level exams. Along with all this, they are assessed through a rigorous interview process.
In countries like Finland and Poland, top performers and primary school teaching candidates begin their training after showcasing high academic scores, a passion for teaching, and mock classroom demonstrations.
Another remarkable example is Shanghai, China. Here the candidates applying for jobs as primary teachers are put through two challenging interviews. First, in individual interviews, educators evaluate a candidate's competence to handle children's development. Then, in group interviews, candidates are assessed on their collaboration skills and problem-solving tasks.
In Australia, primary school teaching is also for those with a good ATAR score. However, candidates need a degree in education and specific certifications to apply for a primary teacher's job.
Academically skilled and committed candidates receive extensive educational training in these countries. Primary school teachers are treated as researchers and expected to conduct intensive studies and practice teaching with experienced mentors.
Qualifications required to apply for primary school teaching jobs
While the qualification checklist for primary school teaching jobs may vary from region to region and county to country, certain aspects are shared.
To be a primary school teacher, you must complete your high school certification. It is essential to show that you qualify for enrolment in a university course. 
Complete a Bachelor's degree
You should complete your bachelor's degree, preferably in Education, from an accredited university. You will get hands-on experience designing curricula, working with students, developing resources, etc.
Applying for registration
Once you complete your degree course, you will be expected to register with your local teaching organisations or government bodies. The procedures can vary.
Subjects covered in primary school teaching.
In a primary school teaching job, you must be an expert in several disciplines. The curriculum is designed for you to teach all the subjects with particular emphasis on the core subjects of numeracy, literacy, and science. As an educator, you should specialise in a specific subject of maths, science or languages. Primary education instructors teach students subjects like
Math
Science
Language Arts
History
Geography
Art
Music
Primary school teacher job description
A primary school teacher's job is not just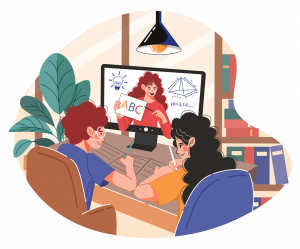 confined to teaching. Your professional profile includes many significant responsibilities. Let us check out your tasks as a primary teacher;
Conduct the educational program for children as per the curriculum designed by the government
Enable children to develop their numeracy and literacy skills as well as problem-solving, creativity and social abilities
Keep track of and assess the progress and abilities of students. Provide regular reports to parents and administrators, so the students' development meets the educational objectives.
Create lesson plans for all the subjects within the curriculum's framework.
Facilitate the students' emotional and social development
Organise activities like excursions, camps, visits, etc.
Sensitising students regarding essential topics
Maintaining discipline inside and outside the classrooms.
Supervising the students
Maintaining productive working habits.
Personal Skills
Be passionate about teaching children along with being caring and friendly
Have excellent communication skills
Be creative and organised
Have immense knowledge, be enthusiastic and motivated
Show great leadership skills
Primary school teacher qualifications in Australia
Patient in dealing with students with differing abilities
Primary school teacher qualifications in Australia
Now that you know about all that entails in becoming an asset for a school's primary department, it is a good idea to understand the qualification requirements for a primary school teaching job in Australia.
Complete an undergraduate degree course like a Bachelor of Education (Primary) or a Bachelor of Education (Early Childhood/Primary)from an accredited university. It is usually a 4 years full-time study course. You are trained to teach a full range of subjects in such classes. You also get the knowledge to understand and engage students with different learning requirements. Scheduled work placements lead to gaining valuable work experience.
If you have a bachelor's degree in another discipline, you must complete a postgraduate degree in education, such as a Master of Teaching (Primary). It is usually 2 years of full-time study and gives you work experience.
To work in a school, you must be registered with your state or territory's Teacher Registration Authority. Please get in touch with your state/territory's relevant authority for more information on the specific registration requirements.
Primary teachers play a crucial role in developing students' intellect and work habits. Primary school teaching guarantees you satisfaction like no other job. Teachers make a significant impact on a child's life. The results you'll see from pupils are guaranteed to send you home with a sense of pride!

English
The IELTS test can be hard to prepare for, even for fluent English speakers, as you do not have to just speak but speak on specific IELTS topics for speaking. In our blog, we bring you the topics that will help your IELTS test prep and guide you regarding your speaking skills.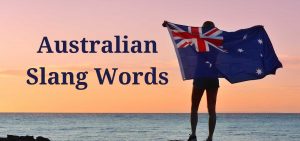 ESL
Australian abbreviations and slang words can be overwhelming for non natives. Edulyte has created an Australian word bank for you. A quick read and you get to be a pro at Australian slang sentences and expressions…
Frequently Asked Questions
Like? Share it with your friends