Estimated reading time: 13 minutes
Online classroom rules for teachers and students assist in achieving the teaching-learning objectives. Classrooms are no longer restricted to being a physical structure. And a change in the ecosystem of education begs for online classroom rules and policies, be it for teachers, elementary students, high school students or college students.
Remember Star Trek (2009), where the Starfleet Academy showed us a futuristic way of receiving education, with all sorts of fancy gadgets and screens? Of course, we wouldn't have thought that soon we would be edging towards a similar educational set-up. The pandemic has disrupted classroom teaching, and education is no longer about sitting in a school and learning in a conventional way. Education is being governed by AI, VR and progress is being made to utilise Blockchain Technology for improvement in the education system.
Of course, online classes are exciting, and innovation is carried out at lightning speed. But with a new way of learning, we are facing novel challenges. Teachers, tutors, educators are still figuring out ways to manage online learning.
Edulyte has implemented rules and techniques to make virtual learning extremely constructive. We share some of them with you in this blog.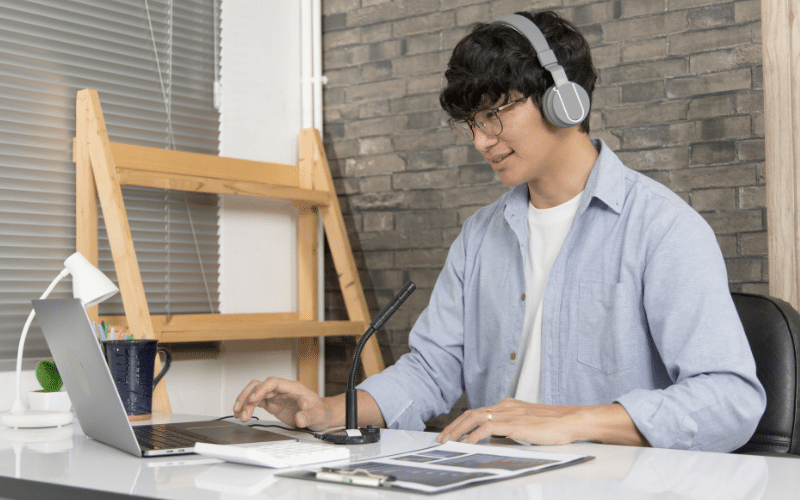 Why are rules important in a Virtual Classroom Setting?
It's simple. Students understand the rules in a formal school/ college environment and follow them. But you replace the educational institutions with a home environment, and confusion sets in. And so does carelessness. Hence new routines have to be adopted. Expectations need to be made clear from the onset, to set the pace of teaching-learning.
A classroom should be a safe and secure place to express and exchange ideas. But unfortunately, online discussions can easily lead to rifts and arguments, at times, really nasty ones.
Inclusivity has to be maintained, and the sanctity of the classroom as a place for intellectual interaction should be respected.
Virtual learning aims to enhance the teaching-learning process and take care of the learning needs of the students. However, to achieve these objectives seamlessly, rules for online classes for kindergarten, high school and college have to be implemented.
How do I implement rules in online classes successfully?
Grit, determination and clarity about the online class rules can lead to their successful implementation. The following pointers can guide you to do so.
Punctuality is necessary
Not just for the students but also for the teachers. Being at home can lead to lethargy. And we don't even realise when we start giving ourselves the line..'2 more minutes, and I will do it…"
Speak to the students regarding the importance of being on time for the class. Insist that students log in 5 minutes before the class. Always be there before the students log in.
Dress for the role
It doesn't matter if learning is offline or online; a classroom is a classroom. And the decorum of the classroom has to be maintained. A meaningful way to do it is to dress appropriately. Teachers and students should avoid turning up in their pajamas, offensive slogan tee shirts, etc. One must dress like one would for regular physical classroom proceedings.
Create a study space
A dedicated space for teaching or learning creates a classroom environment. A distraction-free area with a table and chair should be a prerequisite for an online class. There should be no background noises, and the students and teacher must maintain the proper sitting posture.
Snacking is a No-No
Since students have to roll out of bed and be a part of the class, you will find students filling their mouths with food or snacks because they missed their breakfast. Such an act should be prohibited, not only because it goes against classroom norms but also because it will distract other students and instigate them to do the same.
Mic Mute Camera On
We all know by now that online classes can be noisy. So insist that all mics are muted. It will allow the audio channel to remain free from any disturbance. Also, insist on the children using the "Raise Hand" function if they wish to communicate. And yes, cameras should not be turned off under any circumstances, as looking at one's classmates brings the physical classroom vibe into online classes and helps in team building.
Always be prepared
Students can easily get distracted during online classes. That is why a teacher has to be prepared for each class. The teacher should have the notes and assignments ready and also have Icebreakers and Energisers planned out for the virtual learning. In addition, all the presentations and interactive media files should be kept ready for display.
Keep your classes interactive:
It is essential to retain students as well as get new ones. The best way to do it is to keep your classes engaging. Utilise as many resources as possible to make your instructions captivating. E-learning is thought boring, but it is as dull as you want. Prepare your lessons well and test the resources you will use online before a class begins. These small steps go a long way.
Managing online classes
Online classes are here to stay. Even with the schools and colleges reopening, many students are opting for online self-paced courses and subject support classes. However, managing online classes is different from their offline counterparts. Read on for a few ways to manage the virtual learning world efficiently: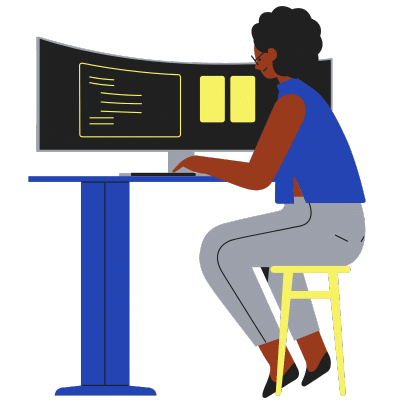 Be tech-savvy
Technology is changing by the day. And education is not untouched by it. Besides having a Computer/laptop with upgraded OS and good RAM and memory space, you also require knowledge of handling online educational tools and resources while teaching: making presentations, creating Google forms, etc.
Push for Real Learning
A mix of synchronous and asynchronous modes of teaching can lead to real learning in the virtual world. Student-led learning models can work wonders in your class. Assign them tasks to facilitate concept-based learning. Always distribute pre-class work for immersive learning. The focus should be shifted from summative to formative assessment.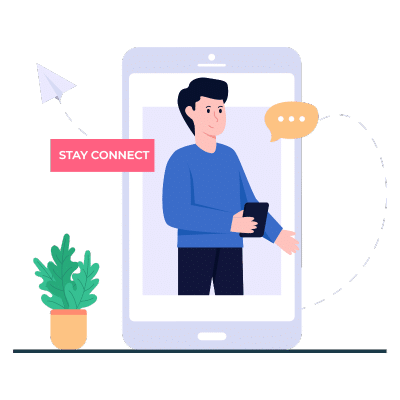 Connect with your students
Sounds impossible?! Rest assured that it isn't. So many teachers have a mental block that they cannot form connections with students in online classes. We suggest that you employ chat features, mail facility, and video call to discuss a student's doubts and difficulties in your subject.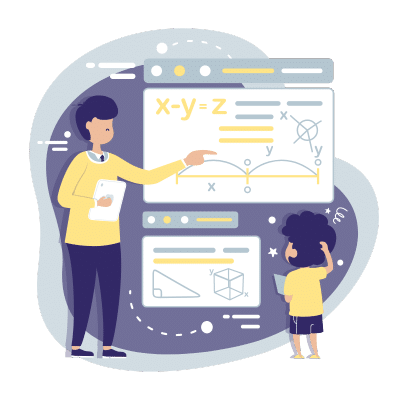 Be Creative
Each learner is different. Always be equipped to handle them in different ways while tutoring. And this is where creativity steps in. You will have to improvise and work on several ways to get through to each student during the class.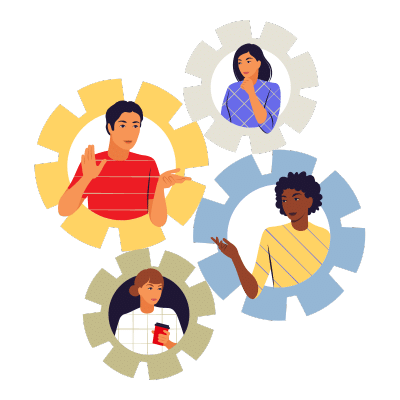 Design collaborative activities
Learning is much more than gaining knowledge about various subjects. Development of social skills and sensitivity toward others is part of one's education. Organise group projects and have group meets on Google Meet, Zoom, etc., to connect better. Encourage students to form smaller groups to share their ideas and thoughts regarding a concept and work together.
Online teaching tips and tricks
Innovation drives learning, and online learning gives immense opportunities for a teacher to become a learner. As an educator, you must create a conducive environment for learning. You require a few methods and strategies to increase student participation and check the retention of the concept taught.
Chat for understanding
After a lesson is completed in the virtual class, students can be encouraged to use the 'thumb up' and 'thumb down' emoji to convey if they comprehended what was taught by you. Also, a doubt clarification period should be allocated. Students can keep their doubts typed and ready to be shared in their chat box before the period begins. Such a trick saves time as well.
Mix synchronous and asynchronous learning
Why?! Because it allows you to use the best features of both types of learning. Send your students recorded videos and lectures regarding a concept you intend to teach. Allocate them a duration of time to go through them. Then, have a synchronous live class, where you briefly discuss the concept with them. Finally, send them into breakout chat rooms with a task regarding the topic. Such an approach aids in identifying the weak areas regarding a student's learning and allows you more time to take up remedial measures. Also, students take up ownership of learning.
Peer review
Guide the students to give feedback on each other's work. Let the students share their work within an allotted time duration. Then, the other students can provide their input through Google Forms. Such a form of assessment motivates reflective and deeper thinking.
Encourage brainstorming sessions
Encourage the students to express their comments or views regarding a question or topic for discussion. Google Slides can come in handy for such an activity. Share the question with the students and give them access to comment under them. The students can post their remarks on the topic or comment on their peer's remarks.
Similar Blogs
Learning lessons, study tips, career guides and much more!

Estimated reading time: 13 minutes Online classroom rules for teachers and students assist in achieving the teaching-learning objectives. Classrooms are no longer restricted to being…

Estimated reading time: 5 minutes Congratulations and welcome aboard, Edulyte family. Now that your tutoring journey has begun with us, it is time to create…
Frequently Asked Questions
What should you not do in an online class?
Online classes should be treated the same way as offline classes.  Given below is a list of what you should not do as a student during an online class:

* Do not allow yourself to get distracted. Create a disturbance-free space at home. 
* Do not post and share links to memes or funny videos in the class chat.
* Do not turn off your camera until the teacher asks you to. 

What you should not do in an online class as a teacher:

* Do not frame lengthy assignments to be done in the class.
* Do not punish student interaction.
* Do not refuse to answer students' queries and doubts
How can I be an excellent online teacher?
Clearing your teaching certification exam is the first step you take towards making a difference in the students' lives. Your real journey begins when you start interacting with students. We suggest that you adopt the following strategies to be the best at what you do.

Keep your classes interactive:

It is essential to retain students as well as get new ones. The best way to do it is to keep your classes engaging. Utilise as many resources as possible to make your instructions captivating. E-learning is thought of as boring, but it is as boring as you want it to be. Prepare your lessons well and test the resources you will use online before a class begins. These small steps go a long way.

Invest in your set-up:

Do keep aside funds to maintain and improve your tools. A good computer/laptop with a reliable internet connection to support video calls is necessary. Ideally, internet speed above 20 mbps will not let you down. It also will boost your reputation of being serious about your teaching. A good quality microphone, headsets and webcam allow your students to benefit from your interrupted classes and make teaching fun for you.

Understand the syllabus and exam pattern:

When you take up the responsibility to teach a course, syllabus or lesson, research well about it. Go through the exam pattern and its requirements. The reason students sign up for classes is because they want to clarify their doubts and pick up ways to excel in exams. So ensure you are ready to provide it to them. 

Keep Encouraging

Distance should not bring down the communication between the students and their teachers. Always be ready to motivate them and listen to what they say. When students realise they have a supportive teacher, they learn better, participate more in class and are empowered to take up new challenges.

Always be ready to adapt

A resourceful teacher would always be ready to adjust the lessons and activities whenever an unforeseen disturbance occurs in online teaching. And we all know there can be many such disturbances, from slow internet speed to a video conferencing glitch. Therefore, one has to be always flexible and personalise the instructions as per the students' requirements. 

Do you have any tips for online classroom etiquette?
Yes, we do! Several online classroom etiquettes are imperative to facilitate the teaching-learning process in the class. And they are valid for both students and teachers. 

* Stick to the topic and do not post irrelevant links.
* Dress appropriately and refrain from eating and snacking during the class.
* Always be polite and respectful. Do not write anything that can hurt someone. 
* Remember "please" and "thank you" go a long way in building a conducive learning environment. 
* Always be punctual.
What are virtual classroom rules for high school students?
A high school student is different from a primary grade one. As the students reach high school, they are expected to understand the class proceedings and all that goes into conducting a productive class session. Some of the rules for high school students during the virtual classroom are:

* Create a study space: which is quiet and distraction-free. A disturbance-free zone will help you learn better.
* Be dressed for the class: you are still learning at school, even if it is online.
* Come prepared: not just with the stationary you might require but also with your completed assignments.
* Pay attention: as it will guarantee your learning and participation in the class.
* Be respectful: use the 'raise hand' function if you wish to communicate in the class. Use respectful language in the chats and while speaking in the class.
What does a responsible online learner know?
A responsible online learner knows that:
* Punctuality is essential, not just with attendance but also when it comes to submitting assignments.
* Time management should not be neglected. Your course schedule and timelines are to be adhered to by you.
* Class participation keeps you focused and makes learning easier.
* Communication tools like discussion rooms, emails and chats have to be utilised to clarify doubts and queries. 
* Self-motivation and discipline expedite hassle-free learning and willingness to study.
Who can apply for an online teaching job at Edulyte?
* Anyone, irrespective of age, gender, or work profile, can apply to be a part of our team.
* We welcome experienced, motivated teachers as well as those who have just received their teaching certificates.
How can I earn while teaching online?
It is easy! You have to zero in on the subject you are an expert in, decide your target audience, and then get your course material ready. Join ed-tech pioneers like Edulyte to help you grow as a tutor and gain rewarding experience.
How to become a university tutor in Australia?
Qualifications and certifications are not mandatory in the tutoring industry. However, the fundamental requirement is that you have a great hold over the subject and have good communication skills.
Still, accreditations and memberships are looked upon favourably in the industry. Some of them are:

* Graduation in the subject you wish to teach.
* A Bachelor of Educational Studies establishes your credential as a tutor. It is a 4-year degree program.
* Complete a Working With Children Check.