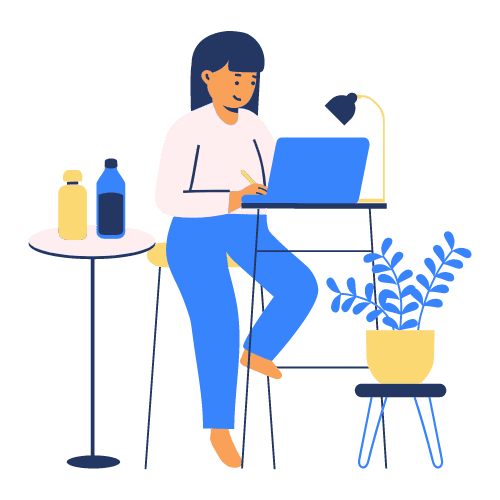 .
Online teaching has been gaining momentum in the past few years. We would have definitely heard about someone taking classes online from home or considering it. In the present scenario, it has become not just a part-time job for college students but the bread and butter for many teaching professionals. learn here awesome guide to teach online.
But many contemplating it are clueless about what it entails. Should one join a tutoring platform? Is a laptop compulsorily required? How many years of teaching experience do I need to start teaching online? What kind of resources should be used?
The questions are many and looking for their answers can give you a sleepless night or two. So we have brought together the answers to those queries to save you time and effort. Read on and start your online teaching career!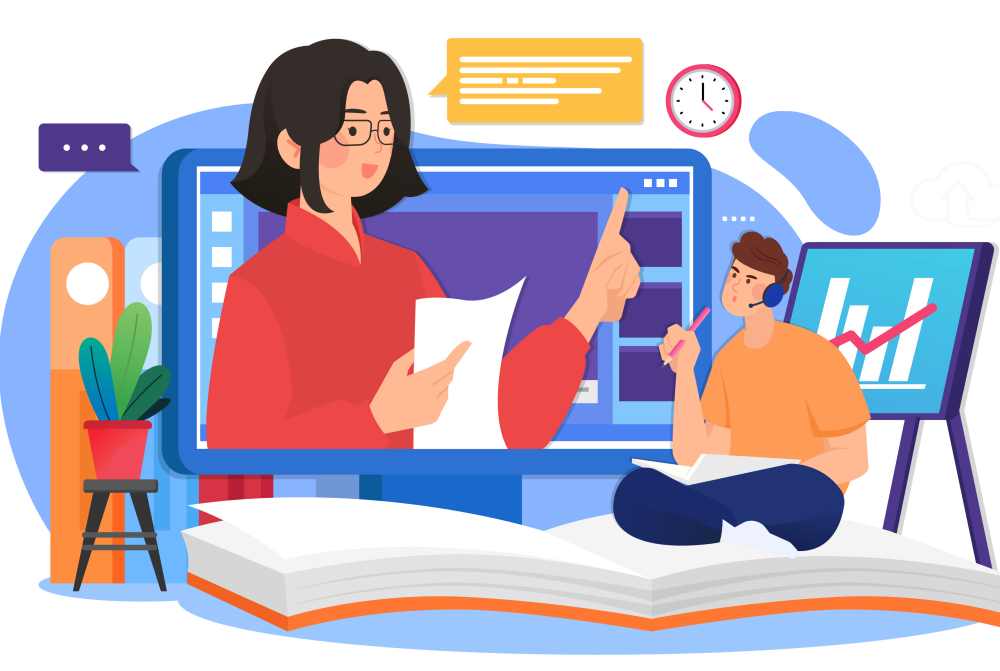 What is online teaching? 
As the term states, it is teaching online, over the internet. It can be teaching an individual or a group. It is a live class where teachers and students interact from different locations. Yes, you don't have to worry about commuting to an institute or class. It is all virtual and you can take the class from anywhere as long as you have a good internet connectivity.
Am I eligible to teach online?
Thanks to online tutoring portals and learning platforms you do not need a bagful of degrees to teach. All you require are the following:
Basic computer skills and readiness to keep improving those skills
Good internet connection with a laptop/computer
Proficiency in the subject you intend to teach
Passion for teaching
Can I earn well?
Good question! Teachers can earn well depending on a number of factors like, years of teaching online, subject being taught, clientele, demand for the subject and the reputation they have established for themselves.
Since building your brand takes a while, you cannot expect large payments initially. Also it is imperative that you stay dedicated. You can reach out to anyone across the globe and teach. Since it is all virtual, the student does not have the chance to know you face to face. Thus it will be your dedication and zeal to teach that will win your students over.
What about my timetable?
This is a highlight of online teaching. You can decide on tour work timings, shift them around, change them and even take a holiday when you want to! Sounds too good to be true right?! If you are on board a company, then they might decide your timings for you.
Since you can teach anyone anywhere, you can have classes late at nights or early mornings too, if your students are in another country. It all works out depending on your understanding and communication with them.
There are no restrictions, no time wasted. You just have to sit in front of your laptop and take the classes. No hassle of leaving 45 minutes before the class so as not to miss the bus or train for commute.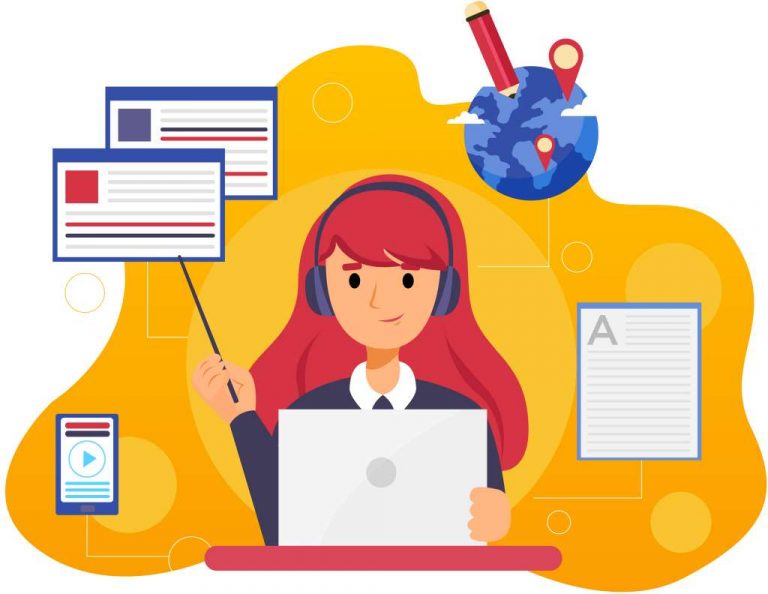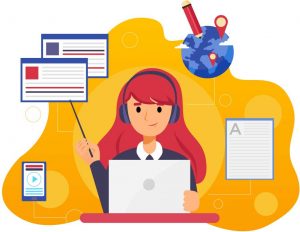 But what about teaching tools?
The internet solves your problem. There are innumerable tech tools and apps you can use, to have your classes, to supplement your teaching or to get more resources. Everything is there, just a click away.
There are free and paid versions of just about every facility available. You have to do a bit of research about what platform would suit you for conducting classes? What kind of teaching / learning tools you want to use: whiteboard, interactive and collaborative worksheets, file sharing, presentations, animations, simulations….the treasure trove of resources online is bottomless.
And what makes it even better, is that new and innovative apps and tools are getting launched regularly, thanks to the demand for online teachers.
Should I give free demo classes?
You should. This is done to reach a wider audience and is also a good strategy to convert attendants into students. No doubt, it does demand time and preparation from your end. But you should keep in mind, an impressive demo will fetch you a high rate of enrollment. Attendants will be influenced by your teaching style and would be motivated to join your online live classes. Think of it as a PR tool.
As you give more demos, you will get a hang of how to utilize them optimally and create ways to get more learners registered for your classes. It is a great way to try out your teaching techniques and improve upon them.
What tips should I follow before I start my online teaching career?
Join an online education platform to offer your live lessons:
Sign up for a platform like edulyte.com, where teachers get all the support they need to get started. In order to teach with a high quality education website, you will have to go through their application process.
Teaching with edulyte can expand your reach, build a reputation and help you learn new techniques and strategies to become a professional online tutor.
Make an impactful introduction video:
Online teaching platforms require you to make a short video about yourself and about what you teach. That is the only way the students will know your approach and decide to sign up for your classes. It is crucial you spend some time thinking about what you would like to showcase and how to do it. I must mention that the edulyte tutor support team sends a welcome email with valuable guides on how to start well.
Keep your classes interactive:
It is important to retain students as well as get new ones. The best way to do it, is to keep your classes engaging. Utilise as many resources as possible to make your instructions captivating. E learning is thought of as boring, but it is as boring as you want it to be. Prepare your lessons well and test the resources you are going to use online before a class begins. These small steps go a long way.
Do keep aside funds to maintain and improve your tools. A good computer/laptop with a reliable internet connection to support video calls is necessary. Ideally, internet speed above 20 mbps will not let you down. It also will boost your reputation of being serious about your teaching. A good quality microphone, headsets and webcam allow your students to benefit from your interrupted classes and would make teaching fun for you as well.
Understand the syllabus and exam pattern:
When you take up the responsibility to teach a course, syllabus or lesson, research well about it. Go through the exam pattern and its requirements. The reason students sign up for classes is because they want to clarify their doubts and pick up ways to excel in exams. Ensure you are ready to provide it to them.
Create an 'Accountability Policy' for students:
Unlike offline classroom scenarios, the accountability of a student towards his/ her studies comes down in online classes. This has been a major headache for teachers. Since many tutors are still trying to find their way in this new system, they feel lost regarding this. Ensure a strict policy of no refunds if the class is missed by the student. In case the reason feels genuine, you can return the fee. Do keep in touch with their parents via the online teaching portal, if the students are school children.
Streamline your payments:
Each e-learning platform or tutoring website that you sign up for will have its own payment system. You can be paid weekly, monthly or per class. Understand how they pay you. Find out how the payments will reach you. Keep a spreadsheet and update it. This will help you keep track of your remunerations. Planning your earnings and figuring out your budget will become a cakewalk.
Starting anything new requires strong will, hard work and ambition to succeed. It holds true for your online teaching career as well. To reap the benefits of this much in demand job profile, it is suggested that you keep upgrading your skills.
With favorable working conditions, lucrative earning chances, and freedom to decide and build your profession, it is one of its kind platform for teachers and trainers. The latest tech tools are also furnished to our faculty to design their courses and synergize the Live classes. See the frequently asked questions to familiarize yourself with the platform.
Until next time!
Similar Blogs
Learning lessons, study tips, career guides and much more!

Familiarise yourself with simple, result-oriented online classroom rules for students and teachers. Discover ways to make dynamic….

Guide to create Introduction Videos For Your Classes, and you can find recommended tools in this blog to create your video easily….