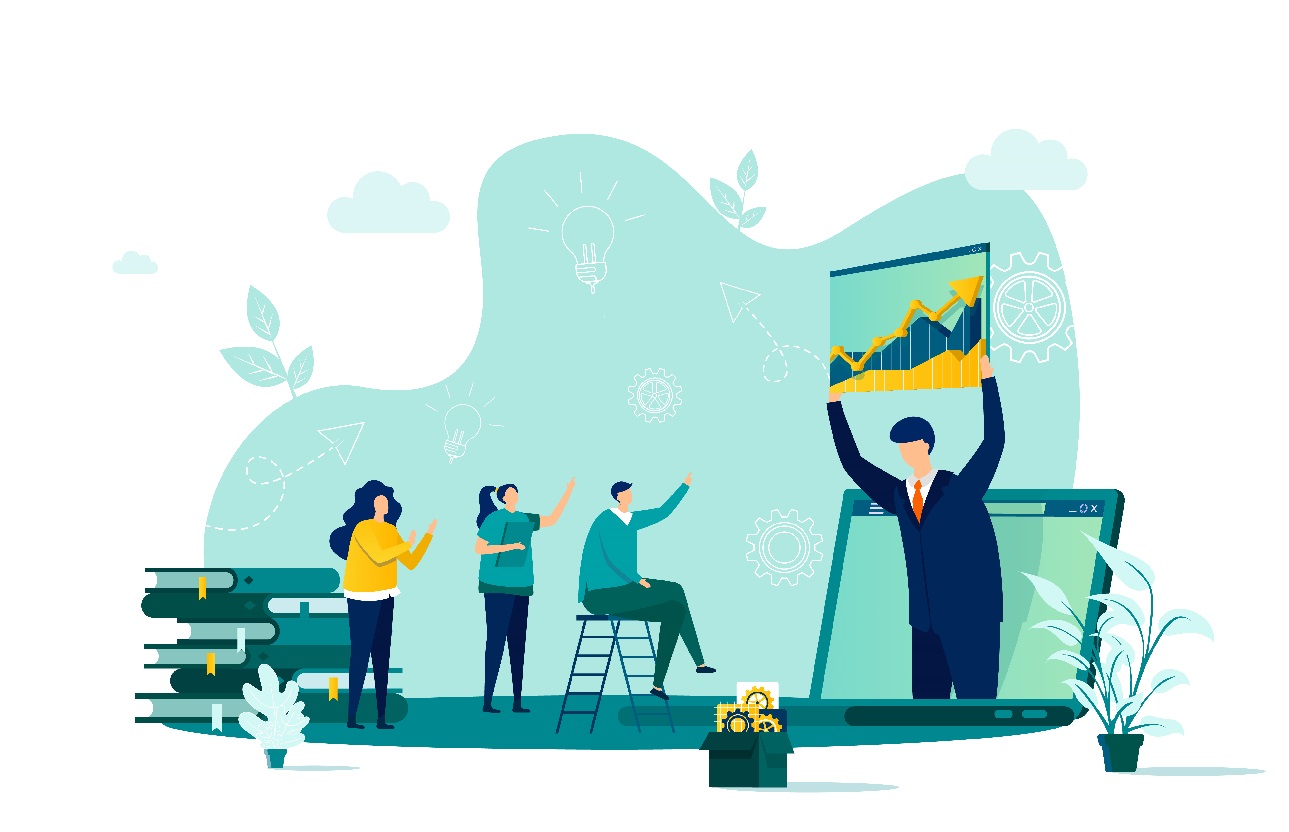 Every year numerous MBA aspirants try to bell the CAT with a high percentile. They sweat it out through months of coaching classes accompanied with mock tests, piles of books and gyan from anyone and everyone who ever attempted the exam. 
Nothing wrong in all that. But there is always a chance of doubts and confusion cropping up in all this. CAT is not just an exam, it is an excruciating way of testing your abilities and the way you face the exam, undeniably determines your future. And with time new ways of dealing with the exam have come up, the most consequential one being cat online preparation for it.
What's the Big Deal about online prep?
Over the years many students have chosen online preparation to attempt this exam. But then, you may ask… "will it ensure me a good percentile to get me into the institute of my choice?" The answer is yes. With the information revolution that we are witnessing today on the internet, everything that supports you for your prep is available with a few clicks. There are many educational platforms as well, designing their courses to help you sail through with a great score.
It can work out economically in your favour and also save you time. The very same time that you would spend commuting can be utilised for studying. From tips to increase your speed in the Quantitative Ability section, reading material for the Verbal Ability and Reading Comprehension, and cheat sheets for Data Interpretation and Logical Reasoning, everything is available at your fingertips.
If you are such a candidate who intends to rely on the internet and hard work to gain a great score, then read on. A useful list has been prepared for you regarding what you should look out for regarding online courses or even self prep.
Live Interactive Classes
If you are considering CAT online preparation, many e-learning portals provide you with classes. They have free trial classes as well which can give you an idea of what to expect and how much they meet your expectations. Check if the classes are live and interactive. This comfortably replaces offline classes and gives you a classroom feel from the comfort of your homes.
Small Batch Size
No one would want to be a part of a 40 odd students class. It wouldn't allow the teacher to pay attention to all the needs of the students. Opt for classes with smaller batches. This will help you gain the teacher's attention and learn better.
Well qualified faculty
Every portal today highlights its faculty and their experience. Many of them have well qualified and proficient tutors. Read the bios of the teachers to gauge whose classes you would want to attend.
Mock Tests
AI assisted tests are the norm now. The number of mock tests provided, their assessment and remedial measures suggested should be your focus here. Is the question pattern based on previous years CAT exams? Are you provided with thorough feedback on your performance? Tick off these points while looking for the perfect prep course. Many such tests are available online to assist you.
Clarity about syllabus and exam
CAT syllabus and marks distribution has been changing over the years. Refer to news regarding it periodically. Jot down the syllabus and the weightage given to the various concepts. Take up one topic at a time and go through it rigorously before moving to the next one. Systematic studying goes a long way in making you feel confident about your readiness to attempt CAT.
Admission Counselling
Admission counselling is the bonus which many portals offer in their packages. Tips regarding it are available online in the form of articles and blogs.  Keep in mind that it should atleast have Profile Evaluation based on IQ and EQ, Application assistance and Guidance, Editing of Statements of Purpose/ Letters of Recommendation/ Essays and Resume. It will give you the added thrust for getting into a good B- school.
Resources and Study Materials
There is an abundance of reading and preparation materials, articles, tests and  blogs available online for the CAT exam. Numerous social media sites have students forums, study groups and support groups that you can be a part of  and gain from. 
hard work and motivation
"If you don't practice you don't deserve to win." Andre Agassi, the accomplished tennis player, couldn't have put it in better words.There is no point in attending innumerable classes and spending money on resources if there isn't hard work involved. Burning the midnight oil is an understatement. Constant practice and remaining motivated to work towards your goal is what will get you through CAT and into a college of your dreams.
Get the concepts ingrained in your head and strive to test yourself as much as you can and then some more. There is no other way to achieve a commendable result. Be confident, this should be your mantra and do not let anyone or anything overwhelm you. If you remain committed, you will be successful.
Similar Blogs
Learning lessons, study tips, career guides and much more!

Find information about how can Edulyte help you to study in Australia. Get details about visa, fees, courses and more….

Before you move to Australia, make sure to tick some boxes on our checklist to make the most out of your study in Australia….