A career as a CA or Chartered Accountant is what every other commerce student aims at. In fact, many opt for the commerce stream in school keeping this profession in mind. It is a much-in-demand course taken up after Class 12. Which isn't surprising as it is a lucrative field and demands respect as well. This leaves the non-commerce students wondering:
Can a science/ PCM student opt for Chartered Accountancy as a profession ?
Is there a different criteria for writing the CA exam for PCM students?
Would a science student find it tough to become a CA?
To answer all your questions we have spoken with the experts in the field and posted their responses here. There is no rule that only a commerce background student can qualify to write the CA exams. In fact, many science students shift streams to commerce or become Chartered Accountants after graduating in science. They are able to handle the CA subjects well. Even if you have not opted for maths in senior secondary school you can still be a CA! Excited to know more? Well, why don't you read on and get to know more on this topic?
What is the Eligibility for writing the CA Foundation / CPT exam?
Any student who has passed Class 12, or its equivalent can apply to this course after Class 12 for CA Foundation and appear for the exam by registering on ICAI website.
There is no upper age limit for attempting the exam.
The students have to qualify their Class 12 examination with a minimum of 50% aggregate marks.
Post this, one has to clear all the Papers to attempt the next Level.
For Direct Entry route: Commerce Graduates/Post-Graduates (55%) or Other Graduates/Post-Graduates (60%) can enrol with the ICAI for Intermediate Course.
For CA Final Exam, one has to clear the previous Levels. A candidate must have successfully undergone 4 weeks Advanced Integrated Course on IT and Soft Skills. A candidate must also complete practical training for 2.5 years under a practising CA.
How to write the CA exam after the Science stream?
It is compulsory to clear the Class 12 exam to write the CA Foundation Course.
One has to register for CA Foundation Course with ICAI to become CA.
The candidates who wish to pursue the CA course need to clear the Common Proficiency Test (CPT)/ CA Foundation exam for getting admission to the CA course. However, the candidates who have completed their graduation are exempted from appearing for the Common Proficiency Test (CPT) exam, and they can directly join the IPCC Course/ CA Intermediate , i.e. the second stage of the CA course.
Mathematics in senior secondary school helps science students as questions dealing with rational thinking, analytical abilities ratios, calculation of interest ,etc. are asked in the exam.
PCM students can register for various accountancy courses, available to help them become pro at the subject.
Science students = Successful CAs
If you have gone through the syllabus you will realise that Accountancy forms the core of being a CA.That is the subject you need to gain the mastery level in. Is Accountancy hard to master? Nope. To help you there is Edulyte. It has specially designed modules to help a non commerce student to excel in Accountancy Sign up for a free demo class to benefit from our expertise.
A science stream student with PCM subjects holds an advantage when it comes to maths. Calculations are an integral part of CA and many commerce students have phobia regarding it. It is a cakewalk for you if you are from a science and maths background.
Subjects like Mercantile Law are new for commerce students as well, so here a science student stands at par with a commerce student.
Similarly, Business Economics, Business and Commercial Knowledge are theory subjects which can be easily understood by anyone who is willing to work hard.
What are the CA Subjects ?
C A Foundation Syllabus
| | | |
| --- | --- | --- |
| Paper | Subject | Subject Parts |
| 1. | Principles and Practices of Accounting | Only one part |
| 2. | Business Law & Business Correspondence & Reporting | Business law business Correspondence & Reporting |
| 3. | Business Mathematics, Logical Reasoning & Statistics | Business Mathematics & Logical ReasoningStatistics |
| 4. | Business Mathematics and Logical Reasoning & Statistics | Business EconomicsBusiness and Commercial Knowledge |
Exam Pattern For CA Foundation
| | |
| --- | --- |
| Subject | Maximum Marks |
| Fundamentals of Accounting | 60 |
| Mercantile laws | 40 |
| General Economics | 50 |
| Quantitative Aptitude | 50 |
| Total | 200 |
Note:
3 hours are allotted for each papers
Negative Marking is done for Paper 3 and Paper 4 : ¼ th of the mark
CA Inter Exam Syllabus
| | | |
| --- | --- | --- |
| Paper | Subject | Subject Parts |
| 1. | Accounting | – |
| 2. | Corporate Laws & Other Laws | Corporate LawsOther Laws |
| 3. | Cost and Management Accounting | – |
| 4. | Taxation | Income TaxLawIndirect Taxes |
| 5. | Advanced Accounting | – |
| 6. | Auditing & Assurance | – |
| 7. | Enterprise Information Systems & Strategic Management | Information TechnologyStrategic Management |
| 8. | Financial Management & Economics for Finance | Financial ManagementEconomics for Finance |
Note:
Each Papers is of 100 marks.
An aggregate 50 % marks is required as per CA Intermediate New pattern.
No negative marking in 2021 .
CA Final Syllabus
| | | |
| --- | --- | --- |
| Paper | Subject | Subject Parts |
| 1. | Financial Reporting | – |
| 2. | Strategic Financial Management | – |
| 3. | Advanced Auditing & Professional Ethics | – |
| 4. | Corporate Laws & Other Economic Laws | Corporate LawsEconomics Laws |
| 5. | Strategic Cost Management & Performance Evaluation | Strategic Cost Management and Decision MakingPerformance Evaluation and Control |
| 6. | Elective Paper | – |
| 7. | Direct Tax Laws | Direct Tax LawsInternational Taxation |
| 8. | Advanced Indirect Tax Laws | Goods and Services TaxCustoms and FTP |
Note:
Each paper is of 100 marks
Each paper is for three hours.
No negative marking
Rest assured that with the kind of assistance and CA course at Edulyte will help clearing the CA exams would be a cakewalk. Our accountancy courses especially have been designed to enable you to understand the CA subjects and score well. With immense resources, highly qualified tutors, and immersive classroom experience, we offer a chance to build your career and achieve your goals.
Similar Blogs
Learning lessons, study tips, career guides and much more!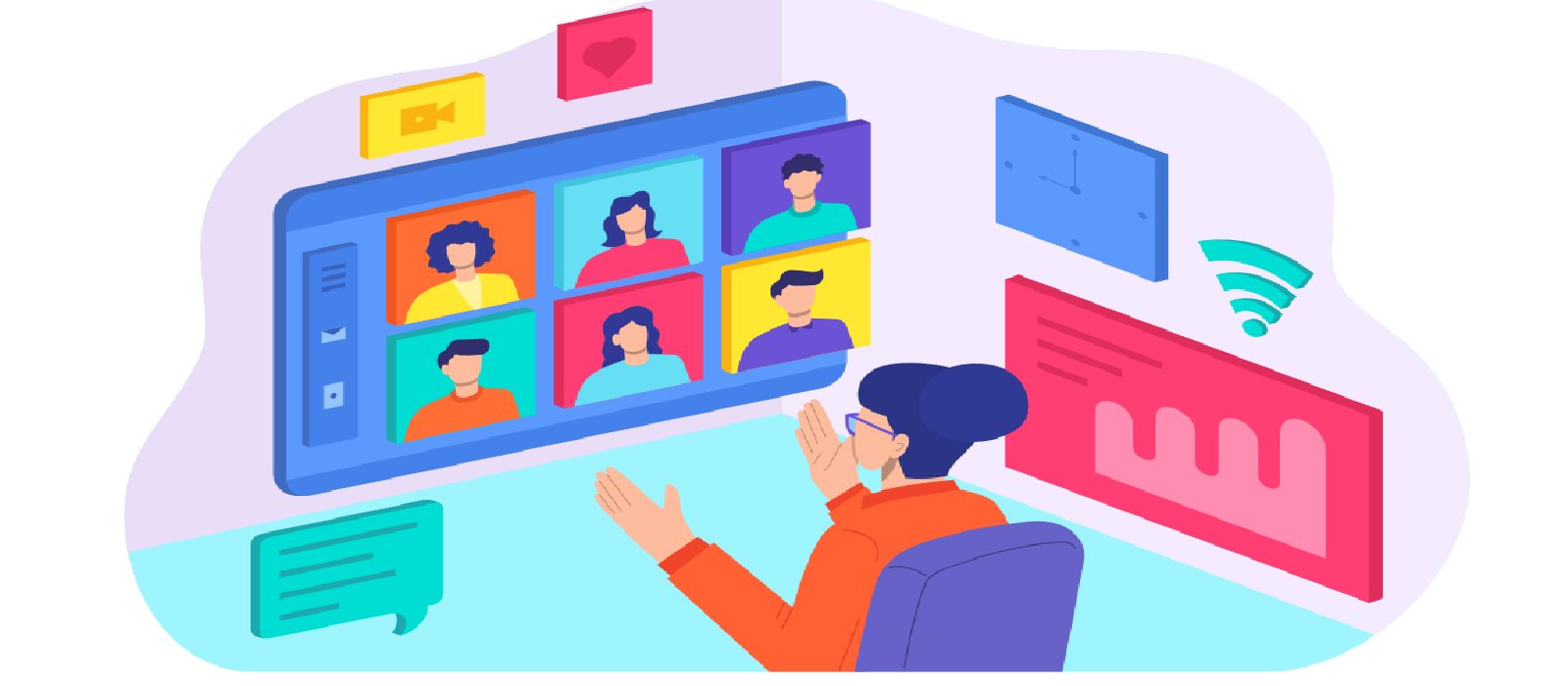 In Indian families, becoming a Chartered Accountant (CA) is the gold standard for academic and professional success. As coveted as this achievement may…

Ever wondered about highly paid jobs in accounting and finance? Dreaming to become one of the highest paid accountants? Careers in accounting are challenging yet…
Frequently Asked Questions
What is the minimum education qualification I need to enrol for a CA program?
CA is a course to be pursued after class 12. You have to clear your class 12 exams to be able to write the CA Foundation exam.
What is the validity period for CA CPT/Foundation, Intermediate and Final?
Validity period for CA CPT/Foundation, IPC/Intermediate, and Final old/New is 3,4, and 5 years respectively. After the initial validity period lapses, the student has to get his/her registration revalidated.
I am currently studying in Class 12. Am I eligible to register for the Foundation Course?
Yes, you may. But your provisional admission will only be regularised after you clear your Class 12 exams.
Is coaching from the best CA tutors important?
Indeed! Able guidance is necessary along with tricks and techniques to learn and answer questions during exams. Edulyte is one such platform which has innovative resources and a dedicated faculty to help students clear the different levels of CA examination through Live Sessions.
Where do I have to register for the Foundation Course?
For Registration, students can visit the official website and get themselves registered there.
I am a science student with PCM subjects. How do I study for CA exams?
 Dedication dn the zeal to achieve your goal is mandatory for every CA aspirant

Ensure you sign up for guidance with platforms like Edulyte.
Make a time table and a schedule to follow
Divide your time between Live Classes, Reading and Revision.
Set targets.
Solve question pacers, write assignments and utilise other resource materials provided .
I have heard Accountancy is tough to handle for Science students. How do I deal with the subject?
Do not believe what others tell you. Instead rely on experts, like those at Edulyte, to provide the right kind of coaching required for a non-commerce student to get a grip over Accountancy and score exceptionally in the exams.
What is the duration of the entire CA Course?
It is a self-paced study course. Depending on your preparation, if you are able to clear each level in your first attempt, after class 12, the entire course will take around 4.5 years.
As an MBA can I take the CA intermediate exam directly?
Yes. The ICAI allows a candidate to enter directly to its Intermediate Course who is a Commerce Graduates/Post-Graduates (with minimum 55% marks) or Other Graduates/Post-Graduates (with minimum 60% marks).
How many levels do I have to clear before becoming a CA?
You will have to clear all three levels:
    
CA Foundation
CA Intermediate
CA Final
Can I register for CA right after Class 10?
 Yes you may. You can register with ICAI provisionally after Class 10. Your admission will be regularised after Class 12.
Is maths a compulsory subject for CA ?
No, it isn't. But a good base is required in the subject as it includes taxation, quantitative aptitude, statistics, and other calculations.
How many times are CA exams held in a year?
 It is held twice in a year, usually in the months of May / June and November. 
How much does a CA earn?
CAs are in high demand and a CA employed by a reputed company can earn 6-7 lakhs per annum as the starting salary.