.
Common Entrance Test or CAT is the selection examination carried out to gain enrollment into the 2 years PGDM program of the premier 20 IIMs across the country. Besides IIMs, CAT percentile and score is also accepted by more than 100 B-Schools in India. This makes 'belling' the CAT a priority for anyone wishing to pursue a management degree / MBA.
CAT 2020 pattern underwent a change due to the pandemic. Will the changes continue or things will go back to the pre-2020 pattern is yet to be announced. Below, the important information regarding the exam has been provided based on research of the previous year's norms.
CAT 2021 Important Dates
It has to be kept in mind that all these dates are tentative. Follow this page to get the latest updates regarding CAT as and when they are announced.
| | |
| --- | --- |
| Events | Dates |
| CAT Exam Notification | July 2021 |
| Registration Commencement | First week of August online on iimcat.ac.in |
| Last Date of Registration | Last week of Sept. 2021 |
| Admit Card Availability | October 2021 |
| Exam Date | November 2021 ( last year it was on 29th Nov. 2020) |
| Result Declaration | Jan. 2022 |
CAT 2021 Registration Process and Online Application
CAT registration happens exclusively online on iimcat.ac.in.
Register on the site when the Registration Link gets activated.
Fill in the details asked including personal details, academic performance, work experience.
Take care while filling in the IIM you are applying for and the four test centres you would be asked to choose.
The centre you will get depends on availability.
You will have to upload your photo and signature as well.
CAT 2021 Application Fee
CAT examination fee for General Category candidates and OBCs is INR 2000.
For SC/ ST /PWD candidates the fee is INR 1000
Payments are to be made online through Net Banking, Credit/ Debit Card.
CAT 2021 Eligibility Criteria:
CAT expects a minimum of 50 % aggregate or equivalent CGPA from General and OBC candidates.
For reserved category candidates, the aggregate is a minimum of 45%.
Students in their final year can also apply on the condition that they will complete the program before the exam.
There is no limit on the number of attempts.
There is also no age limit.
CAT 2021 Exam Pattern & Syllabus
As mentioned earlier, the CAT 2020 saw several changes in the exam pattern. Below is the trend of the pre 2020 exam along with last year's pattern.
| | | | | |
| --- | --- | --- | --- | --- |
| Section | No. of questions before 2020 | No. of Questions in 2020 | Duration before 2020 | Duration in 2020 |
| Quantitative Ability | 34 | 26 | 60 mins. | 40 mins. |
| Verbal Ability and Reading Comprehension | 34 | 26 | 60 mins. | 40 mins. |
| Data Interpretation and Logical Reasoning | 32 | 24 | 60 mins. | 40 mins. |
| Total | 100 | 76 | 180 mins. ( 3 hours) | 120 mins. (2 hours) |
Types of questions in CAT:
CAT exam carry MCQs and non MCQ s questions, also referred to as TITA questions. A candidate has to keep in mind that negative marking does happen in CAT and thus should plan answering the questions accordingly.
The marking scheme is as follows:
| | | |
| --- | --- | --- |
| Types of Questions | Marks | Negative Marking |
| MCQ | 3 marks for each correct answer | 1 mark for each wrong answer |
| TITA | 3 marks for each correct answer | No negative marking |
CAT 2021 Syllabus:
CAT does not follow a rigid syllabus. There are 3 sections that the question paper is divided into and anything which is related to the topic of the section can be placed in the form of a question under it. This makes CAT an extremely challenging exam to attempt and score in.
Quantitative Aptitude:
Logical skills along with analytical skills are tested in this section besides quantitative knowledge. It's related to calculations involving various aspects of Mathematics and Geometry.
Polynomials
Simple Interest and Compound Interest
Speed, Time and Distance
Ratio and Proportion
Profit, Loss
Sequences and Series
Probability, Permutations and Combinations
Geometry
Logarithms
Linear and Quadratic Equations
Mensuration
Trigonometry
Verbal Ability and Reading Comprehension
This section involves reading unseen passages and reading its content to infer its essence and answer the questions related to it. The passages can be tough and lengthy.
Analogies and Reverse Analogies
Reading Comprehension
Inference based questions
Antonyms and Synonyms
Grammar in different forms
Verbal Reasoning
Summary based questions
Meaning/ Usage Match
Data Interpretation and Logical Reasoning
This section usually has word problems which may be combined with data forms like tables, charts or graphs at times. This makes this section tough to score without consistent practice.
Venn Diagrams
Pie charts
Line Graphs
Tables
Bar Graphs and COlumn Graphs
Binary Logic
Connectives
Logical Sequencing
Calendars and CLocks
Connectives
Any of the above mentioned topics combined together
CAT 2021 Cut Off
CAT cut off means the minimum percentile that a candidate should achieve to get into an institute. Of course, the cut off varies from institute to institute . IIM Ahmedabad would have a higher cut off compared to IIM Jammu. While deciding on the institutes to apply to, one must check out the cut off of the previous years for the respective management institutes. The cut off given below is the approximate cut off value for 2021.
| | |
| --- | --- |
| Institute Name | Approx. Cut off |
| IIM Ahmedabad | 99+ |
| IIM Calcutta | 99+ |
| IIM Bangalore | 99 + |
| IIM Kozhikode | 97-98 |
| IIM Indore | 97-98 |
| IIM Lucknow | 97-98 |
| IIM Sambalpur | 95-96 |
| IIM Nagpur | 95-96 |
| IIM Amritsar | 95-96 |
| IIM Trichy | 94-95 |
| IIM Kashipur | 94-95 |
| IIM Raipur | 94-95 |
| IIM Bodhgaya | 92-94 |
| IIM Udaipur | 92-94 |
| IIm Vizag | 92-94 |
| IIM Shillong | 90- 92 |
| IIM Jammu | 90-92 |
| IIM Sirmaur | 90- 92 |
Note:
Cut off indicates that the candidate is eligible for WAT/ GD — PI by the institute.
IIMs do not declare the final cut offs.
As there are categories for CAT the result or final cut off will also be declared category wise. It is a given that General Category's cut off is higher than Reserved Category's final cut offs.
A cut off need not mean that admission is ensured to the institute.
CAT Selection Procedure
An important fact to be kept in mind is that IIMs do not consider just your score in The Common Admission Test. The other parameters for testing your abilities are Group Discussion ( GD) / Writing Ability Test (WAT) or it can be both, depending on the institute and also Personal Interview (PI).
Weightage is also given to academic performance in Classes 11th and 12th as well as graduation result.
The new IIMs have started conducting the Common Admission Process ( CAP) where the shortlisted candidates appear for WAT and PI rounds together.
Each IIM will declare its Merit List based on the calculations done with all these parameters and also taking into account the Normalisation Score.
Certain trends were observed in the last selection process :
Some IIMs like IIM Rohtak did not consider the sectional cut off but the overall CAT score of a candidate.
Many IIMs did not consider WAT and had PI online.
Allotted weightage to CAT score had been reduced and more consideration given to academic performance and other factors.
How to prepare for the CAT Exam?
CAT is a hard nut to crack and there are no shortcuts to achieve the requisite percentile to get into the IIM of your choice. There are a few techniques though that will help you get there. Read on to know about them.
Avoid any guess work and giving random answers. Remember, the negative marking will affect your chance of getting into a good IIM. Attempt those questions for which you are confident that you know the answer. Again, achieving that kind of accuracy needs a lot of hard work. It is ok to have a few answers wrong but the aim is to get more than 75 percent of answers correct in each section.
No attempt can get you above 90 percentile or score if your basics aren't strong. Brush them up, practice and master them. This will lead to better speed and accuracy. One must aim for being able to mentally solve problems in as less time as possible.
Better your time management:
CAT is all about maximum accuracy in minimum time. Each section is allotted a time limit. To be able to solve most of the questions in the right manner within the time limit is an excruciating challenge. But that remains the main strategy to achieve 99 percentile. So time yourself every time you attempt questions and maintain a record of it.
Practice with mock papers:
One cannot attain a good percentile if mock tests are not attempted repeatedly and persistently. Continuous practice gives you the confidence to attempt the test while managing your time and increasing the number of correct answers with each attempt.
The difficulty level of the CAT varies and there is no way to predict what level you will get to ultimately attempt. So develop a plan for how you will handle the paper. Always read it a couple of times to figure out how difficult it is. Attempt the easier section / questions first. Keep a check on the time. Do not go around second guessing answers to avoid negative marking.
It is a prerequisite for a 99 percentile CAT exam to have able and well-qualified mentors who can use the latest techniques and teaching tools to enable a first-class online CAT preparation. Efficient time management methods and tricks to solve as many questions within a short period are taught at Edulyte. 
Similar Blogs
Learning lessons, study tips, career guides and much more!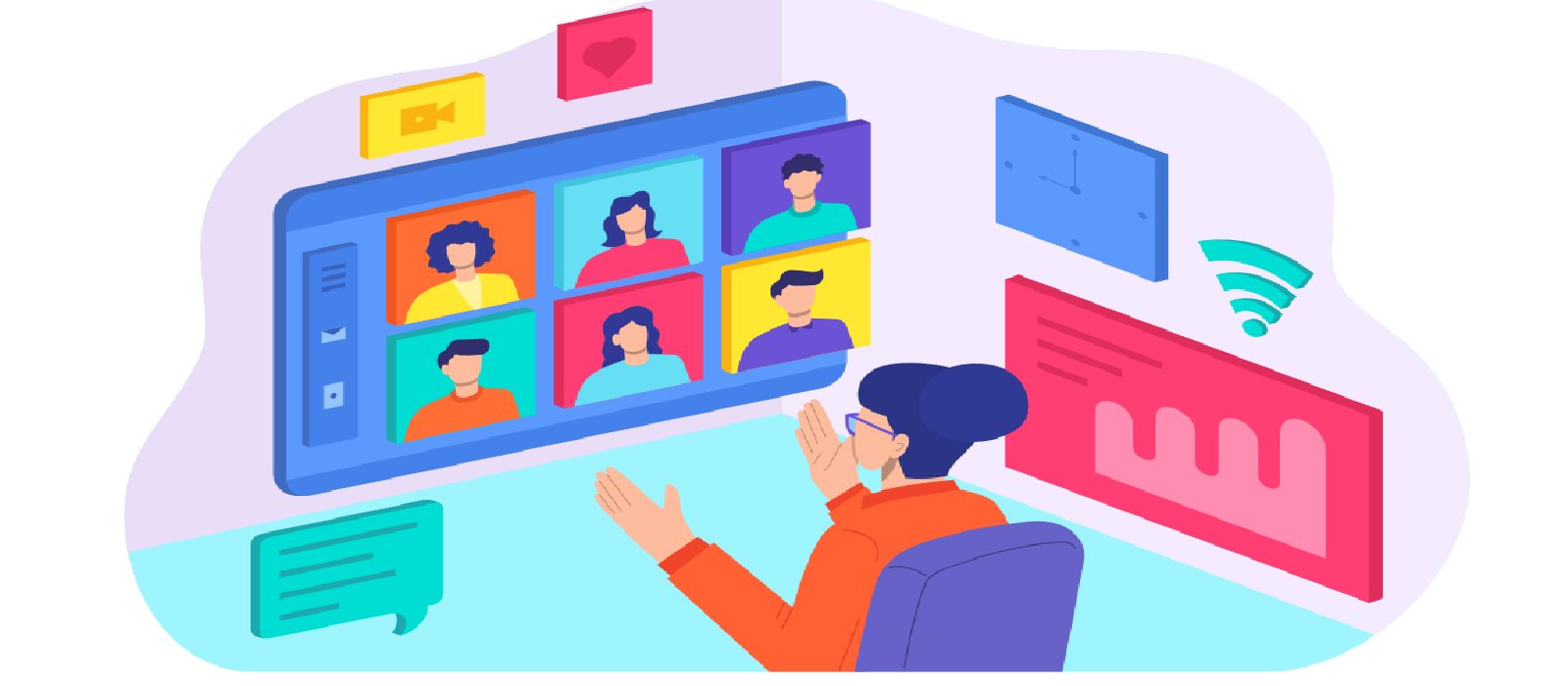 In Indian families, becoming a Chartered Accountant (CA) is the gold standard for academic and professional success. As coveted as this achievement may…

Ever wondered about highly paid jobs in accounting and finance? Dreaming to become one of the highest paid accountants? Careers in accounting are challenging yet…