IELTS Listening Skills Coaching Classes

Know English but not confident about getting a high band in IELTS? Listening ability needs fine tuning? Looking out for the best online IELTS Listening test training?

Coming from an English medium background makes us believe that we are good in the language but facing tests like IELTS breaks that misconception. To deal with the challenges of the IELTS test, Edulyte offers its specialised IELTS online classes dealing with each of the skills. Our in demand course is the IELTS Listening skill coaching classes. The art of listening is taught to enable the learner to understand the meaning of the recording being played and skim it for the information required to answer questions related to it. And yes, you needn't go out looking for the best of mentors and the helpful tips required. Just click and enroll for Edulyte's IELTS Listening Skills courses and learn from the comfort of your home!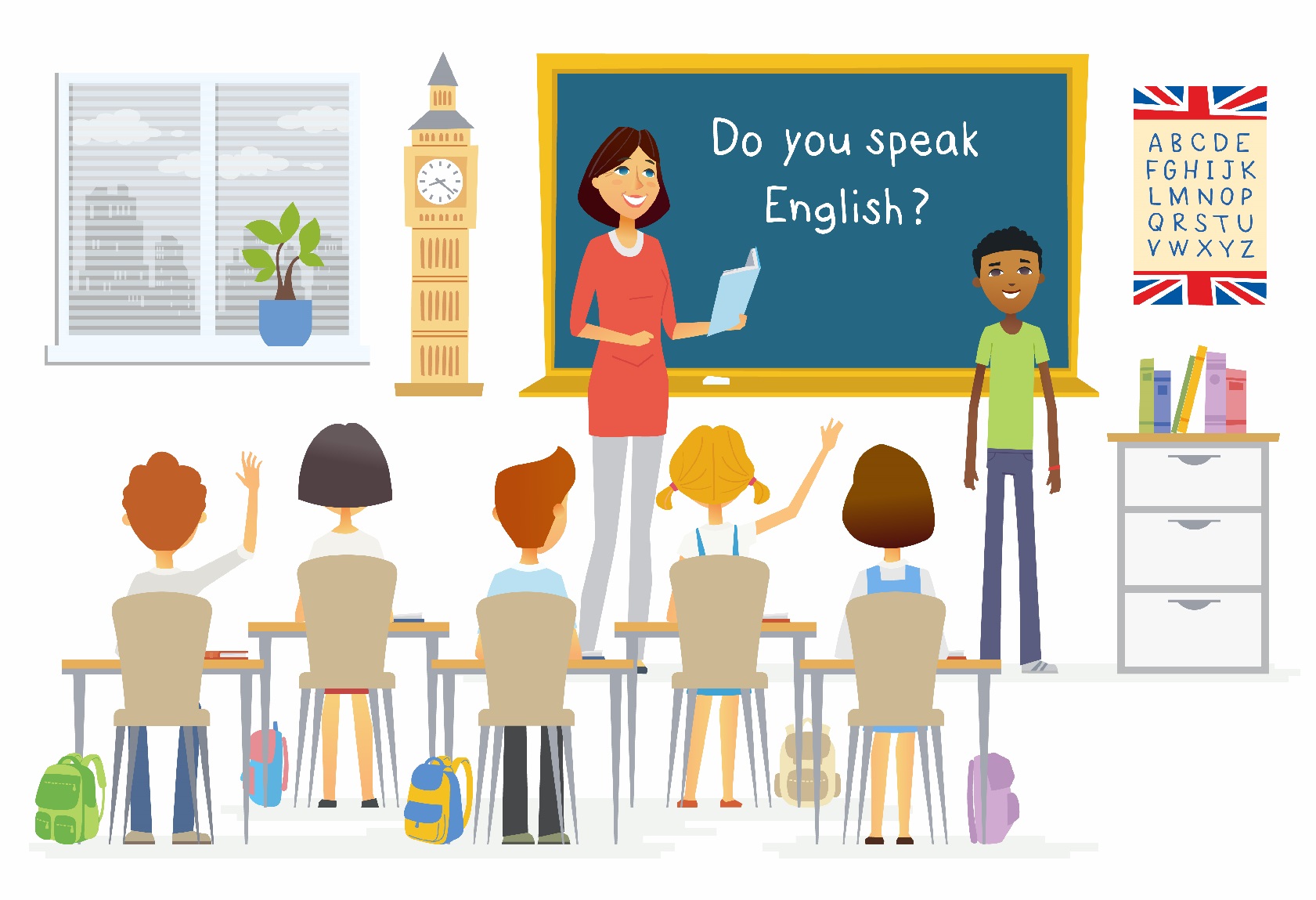 The International English Language Testing System (IELTS) determines your English language proficiency. It uses a nine band scale to measure your competence. English speaking countries like Canada, Australia, New Zealand, UK and the US accept the results of this test. An excellent band is your ticket to getting admitted to a foreign university of your choice or work abroad.


Are there different types of IELTS?

IELTS is available as
Academic : for those who intend to apply for higher education and professional registration.
General training: for those wishing to migrate to Canada, Australia and the UK. It is also meant for those who want to apply for secondary education , training programs and work experience in English speaking countries.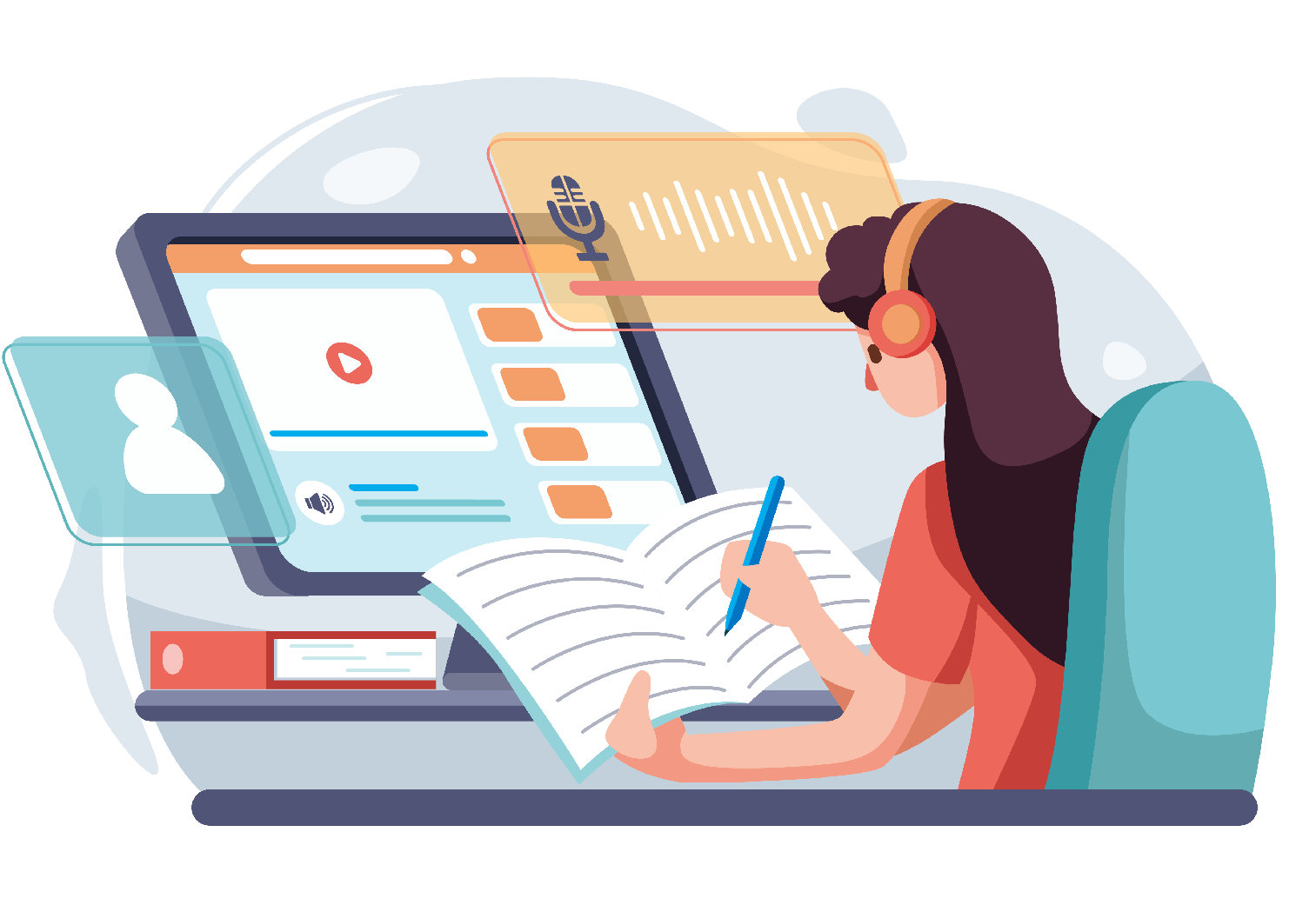 What is the IELTS test format?
It tests your grasp over the four language skills: reading, writing, listening and speaking.
The total test time is 2 hours and 45 minutes.
Listening and Speaking are the same for both tests, but the subject matter of the Reading and Writing sections differs depending on which test you take, Academic or General Training.
The Listening, Reading and Writing sections of all IELTS tests are completed on the same day, with no breaks in between them.
The Speaking section, however, can be completed up to a week before or after the other tests.
Duration : 30 mins.
Sections: 4
No. of Questions: 10 per section
Types of Questions: MCQs, Matching information,Diagram labelling, Flow Chart, Sentence Completion.
Marking Scheme: 1 mark per question
There will be four recordings by native English speakers. Post that you will answer the questions.
Recording No. 1: a conversation between two people set in a daily context.
Recording No.2: a speech/ lecture or thoughts set in a daily context.
Recording 3: a conversation between a group of people in an educational or professional training context.
RecordingNo.4: a lecture/ speech on an academic topic.
Criteria for Assessment: You will be tested for your ability to understand the ideas and information, the opinions and attitudes of speakers.
Listening skills are taken for granted by many during the IELTS test. Only after scoring less,the importance of preparing well for this skill is realised. The standard of English language is quite high in the IELTS Listening test. All types of Listening skills parameters get equal focus in our IELTS Listening coaching classes. Focus and techniques necessary to take the test is built upon. You learn to listen and not hear. To top it, all this is provided with pocket friendly IELTS coaching fees.
With our intensive and regular IELTS coaching courses, you get access to highly qualified faculty. The resources offered are in collaboration with international publication houses who provide top grade study materials. Keeping in mind the variations in learning difficulties and requirements, the modules are individualised and modified. And you can access them without having to step out to an IELTS coaching centre near you.
Online IELTS Listening classes work on three essential skills:
Main ideas and detailed factual information
The opinions and attitudes of speakers
The purpose of an utterance
The ability to follow the development of ideas.
What do our IELTS Listening Classes include?
Personalised and Self paced study schedules: modules have been devised for different learning durations. Long term study plan or a short prep course, choose one depending on your schedule and goals. We design them as per your needs.
Conceptual Learning: along with learning the concepts ,there will be clarity about how they are linked and how they will be tested. You will be equipped to handle the challenges of the examination and be better informed. Get the perfect IELTS training at home!
Abundant Audio Resources: since the tests use technology to test the candidates, we have assembled the latest audio files to make you comfortable with the test format and become confident to ace the test.
English Native and non native speakers faculty: get instructed from both types of faculties or choose one you are comfortable with. The professional trainers ensure effective learning and better understanding of speech and diction you will be listening to in the test.
Well researched and high grade study material: constant upgrading of the learning resources and collaboration with international publishing houses ensure better preparation and commendable results. Get the best of IELTS test preparation resources from across the globe near you now!
Constant and comprehensive evaluation: every module, each class is thoroughly assessed to gauge your learning. Individualised remedial measures are devised and taken accordingly.
Customised prep courses: there are modules for each section as well as combined preparatory courses. Take up classes based on your understanding of your previous knowledge and learning. No compulsion to pay for what you don't want.
Latest Resource Materials: Internationally acclaimed study materials to cater to the demands of the tests. Resources are supported by the latest edu tech.
One on one or group class : by giving this choice to the student we ensure independent learning along with confidence building.
Affordable and flexible timings : Learning without feeling the financial pinch is the mantra of our course. Understanding the time crunch ,we allow the learners to choose their time slots.
Live classes and offline course material : modify and switch between your online sessions and offline learning. Cannot attend Live classes? No problem, you can choose offline learning. It is your convenience, which guides our program. We bring IELTS online learning near you.
24/7 Support System: Stay connected with your trainers through the app and receive their assistance whenever you want.
Add on services: Get genuine assistance regarding admissions abroad or consultancy for immigration through our platform.
All learning happens through Live online classes and online activities. Speak with your instructor about your requirements and the course will be designed based on your schedule.
It is a remarkably easy procedure. Check the tutor listings and the courses offered. Decide on your classes. Fill up the enrollment form. Pay the course fee and let your learning begin.
It is a 30 minutes test. It includes the time for listening, comprehending and writing your answers.
There are 4 sections. Each containing 10 questions based on what you hear in that section.
There are 40 questions in the IELTS Listening test divided over 4 sections.
One should always aim for a 7+ band in the IELTS test. The band score and raw score for Listening test is mentioned below:
| | |
| --- | --- |
| | |
| Band score | Raw score out of 40 |
| 5 | 16 |
| 6 | 23 |
| 7 | 30 |
| 8 | 35 |
These questions test your ability to understand:
Main ideas and detailed factual information
The opinions and attitudes of speakers
The purpose of an utterance
The ability to follow the development of ideas.
You will listen to four recordings which are a mix of monologues and conversations from a range of native speakers and you will only hear each recording once. There are 10 questions for each part of the Listening test.
The Listening test is the same for both IELTS Academic test and IELTS General Training test. You will need to answer 40 questions in response to four recordings
You can join our coaching whether you are going to take the paper-based or computer-based tests.
This course will improve your test awareness, understand the exam format and develop strategies for taking the test. You will be advised about the assessment criteria of the IELTS Reading test. Your grammar and vocabulary will be built to attempt the test. You will also access online activities for Reading sections of the test on the app.
There is no other way to success than constant practice and complete dedication along with guidance from our proficient faculty and top of the line study material.
There will be different homework assignments based on an individual's learning curve. There will be practice tests, watching videos, reading articles, etc. based on topics given to you by the trainer.
We leave that to you. Depending on your schedules and improvement required in Reading skill, you can allocate time for your self study. We recommend at least 45 minutes each day for self study for Reading skill
For taking the IELTS Exam, your minimum age should be at least 16 years & you must have a valid passport.
Edulyte believes that education should be accessible to anyone willing to learn, be it a student, a professional or a homemaker. If you are one such individual come aboard and benefit from our expertise and offers.
Yes, we have different modules for different requirements. Go through our packages and select the one that suits you.
We advise you to stay committed to your schedule to avoid any disruption in learning. In case you are not able to attend a scheduled class, please inform your instructor beforehand. You both can then decide when to have the cancelled class.
Once you register with Edulyte, you will have access to all information and resources through our app. Also check your email account registered with us for updates and latest notifications.
Our teaching faculty comes from diverse backgrounds and impressive teaching experiences. This enables them to help learners with different needs. They are trained to develop communication skills and teach techniques to ace the test. The team includes native and non native English speakers as well as Subject Matter Experts.