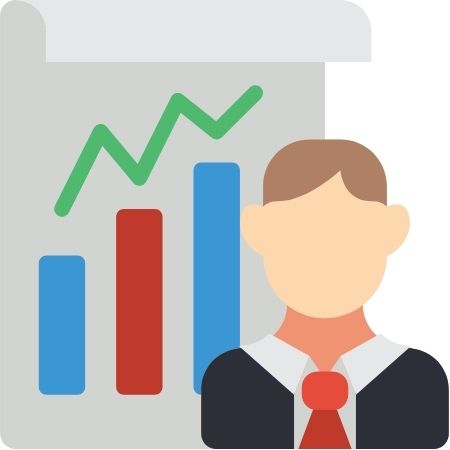 .
A pertinent question for a person contemplating a future in finance is whether to go for an MBA course or The CFA® Program? Though discussed widely with a range of opinions, the answer to this question solely depends on one's personal goal and choice. The parameters are different for both these courses. One should not be confused with the other. We cannot say that one is better than the other. In fact, many professionals pursue both of these programs at one point or the other depending on their career path and the changes they want to make regarding it. 
The parameters have to be taken into account to decide which course would benefit you more at the time of making the decision. Below all such criteria are discussed in detail. Read on to familiarise yourself with the aspects which will enable you to decide and pursue your aim.
What is the end goal?
A decisive question and one which requires a lot of pondering over. Instead of grappling in the darkness with uncertainty, consider what position you intend to achieve. If you enjoy finance and money, and think of yourself skilled enough to direct financial investments, then CFA is our answer. Portfolio Manager , Corporate Financial Analyst, Trading..if these excite you, then you might want to put the MBA on hold.
It must be kept in mind that CFA will hone your skill in financial management. It specializes in Investments and asset management.
MBA enhances your capabilities on a broader spectrum. It does not focus on any one particular sector or industry. It allows you to deal with all operations regarding a business and running it. Instead of focussing on a particular skill set, you will get exposed to developing many of them in general terms. MBA is fruitful to take up, if you do not intend to take up a specific specialisation in the field of business or are yet to decide which is the core area you would like to focus on.
What is the Cost?
Money does make the world go round and here too it rules your decision. How much are you willing to shell out for your course? Neither of the two are cheap to pursue. But upon comparison you will realise that pursuing CFA Charter will relatively cost you less compared to MBA from a good B school.
The CFA Institute mentions that registering for Level I CFA Exam will attract a one time enrollment fee of USD 450 (might change in future). The fees for each exam is as follows:
Early registration fee: USD 700
Standard registration fee: USD 1,000
You will have to invest in the learning and exam prep packages with online resources, practice questions, mock exams etc. and that can lead to expenditure between USD 2000 – USD 4500. One can calculate the cost in INR keeping in mind the dollar rate. The average cost can work out to between INR 2 lakhs – INR 3 lakhs.
MBA from an institute like IIM can go up to INR 23 lakhs. PGDM from XLRI can cost up to INR 24 lakhs. Symbiosis Institute can leave your bank balance lighter by INR 18 lakhs. The fees decline depending on how less reputed an institute is and how much value would its degree hold in the market.
How do I apply?
The CFA Program:
To become a CFA candidate, you must enroll in the CFA® Program and register for the Level I exam.
The registration has to be done on its website https://www.cfainstitute.org/.The CFA Institute is rather strict about its onboarding process and hence one must carefully go through the eligibility requirements given on the website.
All important notifications regarding the exams and the Program are posted on the website.
What is the eligibility required to pursue a CFA® Program?
The candidate should hold a bachelor's degree program or a degree of an equivalent program.
The candidate may be a final year student of a bachelor's program or an equivalent program while enrolling for the Level I exam. But the degree program is to be completed before registering for Level II exam.
A combination of 4,000 hours of work experience and/or higher education acquired over three sequential years at least by the time of registration of Level 1 exam will be implemented for March 2021. Part-time work DOES NOT count.
MBA Course:
In India, a number of authorities conduct entrance examinations for different MBA colleges and management institutes.
These include CAT ( Common Admission Test), MAT (Management Aptitude test), XAT (Xavier Aptitude Test), CMAT (Common Management Admission Test), SNAP (Symbiosis National Aptitude Test) , etc.
Candidates seeking admission in top MBA colleges should register and apply for the relevant MBA entrance exam like CAT/XAT/IIFT/NMAT/SNAP during registration time.
After clearing the entrance exam, a candidate has to undergo Personal Interview and Group Discussion. Based on the overall rank and performance, admission is granted.
What is the eligibility required to pursue an MBA Course? 
Candidates should hold a bachelor's degree in any stream from a recognized board.
Final year candidates are also eligible to apply.
Candidates must attain a minimum of 50 % marks (45% for reserved categories) in their qualifying degree course
What is the Syllabus?
The syllabus of CFA is divided into three Levels. Their weightage in the exam differs as per the Level.
Topics
Ethics and Professional Standards
Quantitative Methods
Economics
Financial Reporting and Analysis
Corporate Finance
Equity Investments
Fixed Income
Derivative
Alternative investments
Portfolio Management
Most B Schools have the same core subjects and then Electives are offered depending on the institute one enrolls in. The following are the core subjects offered for a General MBA
MBA Semester 1
| | |
| --- | --- |
| Quantitative Methods | Managerial Economics |
| Information Technology Management | Business Communication |
| Organisational Behaviour | Marketing Management |
| Financial Accounting | Human Resource Management |
MBA Semester 2
| | |
| --- | --- |
| Management Science | Financial Management |
| Operation Management | Management of Information System |
| Organisation Effectiveness and Change | Economic Environment of Business |
| Marketing Research | Management Accounting |
MBA Semester 3
| | |
| --- | --- |
| Elective Course | Business Ethics and Corporate Social Responsibility |
| Legal Environment of Business | Strategic Analysis |
MBA Semester 4
| | |
| --- | --- |
| International Business Environment | Elective Course |
| Project Study | Strategic Management |
What jobs can I apply to?
CFA opens the path to many choices and openings. The list is long and with the world as your playing field nothing can stop you from availing them. The following are the arenas you can be a part of after becoming CFA certified.
Corporate Banking
Quantitative Analytics
Asset management
Equities
Private Equity
Risk Management
Research
Derivatives
Wealth Management
Capital Markets
Trading
A general MBA graduate can avail a variety of options, the chief among them being:
Marketing manager
Public Relations Manager
Finance Analyst
Administrator
Project Manager
Marketing Executive.
Management Consultant.
Brand Manager
Account Manager
Operations Manager
How much can I earn?
Both MBA and CFA certification holders can earn well. The decisive factors determining your salary are:
Your current employment
Number of years of experience in your respective field
Your current work profile
The incentives & perks given to you by your employer
Market factors.
Many CFA candidates can get employed before completing all the three Levels. So the Level cleared also decides the salary.
An MBA degree from a reputed B School also helps to determine your salary and the remunerations that come with your position.
Average salary of a fresh MBA graduate : INR 3 – 8 Lakhs pa (depends on the institute and past work experience)
Average salary of a CFA Charter holder : INR 8 – 15 lakhs pa (depends on individual circumstances and relevant work experience)
Average doesn't mean that your salary will fall in the above range, actual salary will depend on factors explained earlier.
MBA or CFA, both are competitive fields and their qualifying exams demand dedicated guidance and the latest learning tools. A platform which provides all this and more is Edulyte. With its exhaustive resources for students, highly qualified faculty and specialized sessions for every field, it is fast emerging as a leader in online education.
Why don't you Join a free online CFA class and find out the benefits of our classes yourself?
Similar Blogs
Learning lessons, study tips, career guides and much more!

The article discusses all dissimilarities and also shares the change in market dynamics observed in the PE/VC industry….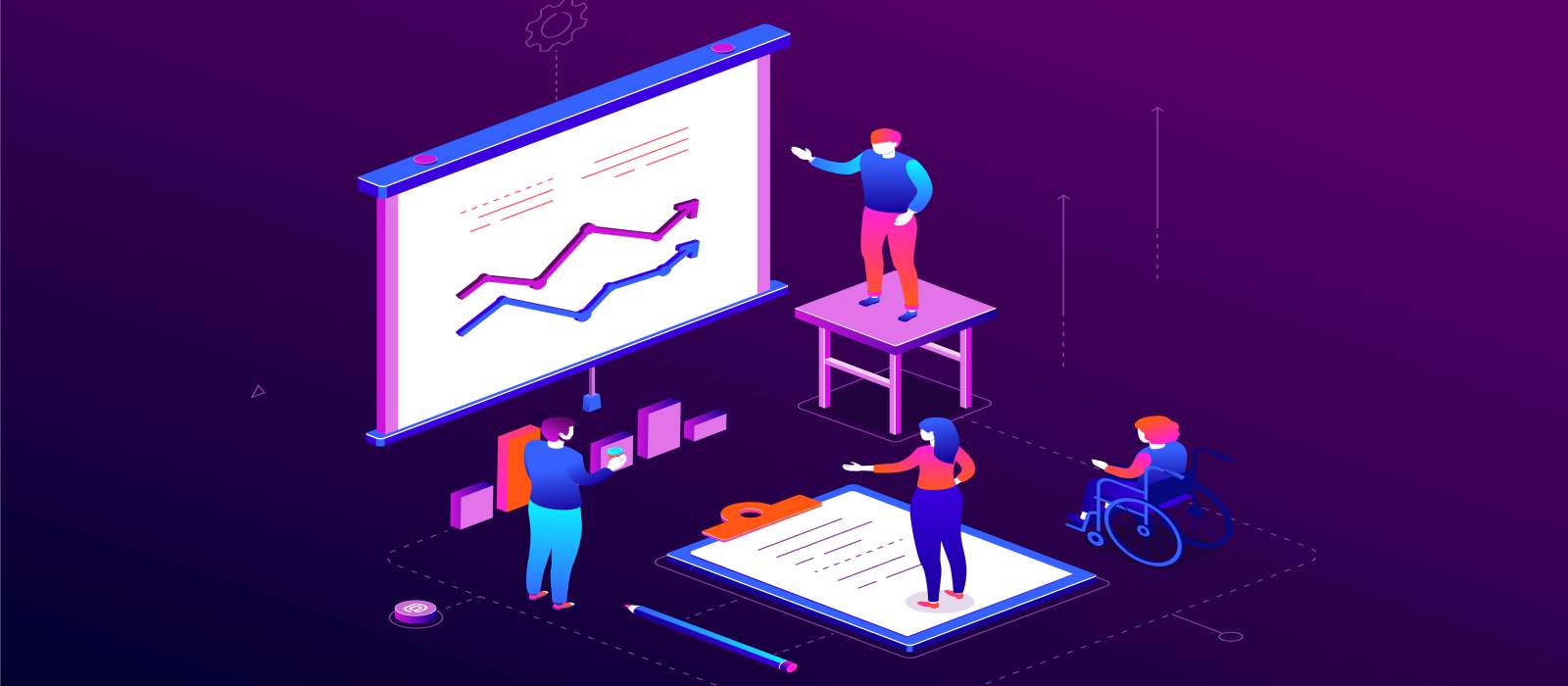 In this article, we will attempt to share with our readers, few suggestions which can be incorporated to make your study plan more effective….