Know the Australian Education System
Schedule a Free Call with our Consultant Today
Australia is a popular destination for International students aiming for excellent educational opportunities. What attracts international students to Australia is that it provides a terrific learning environment. There are numerous reasons to choose Australia for your higher education.
Education in Australia means world-class quality, globally recognised certifications, prestigious educational institutions and innovative research and training techniques. Australian schools are a benchmark of excellent education. Vocational training is of immense importance in the Australian Education System. Many Australian universities rank among the top 100 in the World University Rankings. These are just a few reasons why it attracts numerous international students every year.
It is important to know about the Australian education structure if you intend to consider it for your higher studies.
The Australian education structure is categorised into:
Primary education
It spans the age group of 6-16 years. It is compulsory in Australia and there are government and non governmental schools offering it to the students. It includes Kindergarten/ Preparatory through to Year 6/7.
Secondary education
It covers  3-4 years, from Years 7-10 or Years 8-10. The Senior Secondary education runs for two years: Years 11 and 12.
The Australian high schools academic session commences from late January or early February. The school system usually has 3-4 terms.
What is Tertiary Education?
Tertiary education includes education at college level (university) and vocational educational and training (VET).
Tertiary Education attracts the maximum number of Indian and international students to study in Australia. If you enroll for any one of the courses under it, you  will develop your capabilities and become a productive member of the workforce. You will excel in  contributing positively to society as well. Australian education also stresses on your personal growth and encourages upskilling for a continuously changing global market.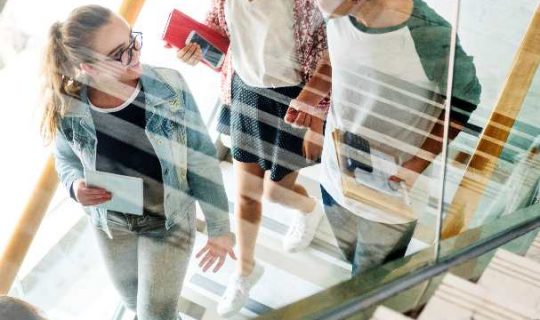 Higher Education in Australia
The university level education comprises bachelors, masters and doctoral degrees. You can choose any of the levels depending on your qualifications and experience. The courses offered are in high demand and in tune with the demands of the market. The infrastructure is state of the art and in step with the times.
The qualifications that you can gain by studying in Australia are:

Associate Degree
Course Duration
Qualifications Required
Course Details
2 years

Year 12 / equivalent,

Levels III/IV completed under AQF

● Beneficial for those who are working
● Can be a pathway program for a Bachelor Degree
● Covers foundation of chosen field of study
● Supports basic job skills
Bachelor Degree
Course Duration
Qualifications Required
Course Details
3-5 years

Year 12 / equivalent,

Levels III/IV completed under AQF

● Gives more knowledge and skills than Associate Degree
● Paves way for postgraduate study
Bachelor Degree (Honours)
Course Duration
Qualifications Required
Course Details
4 years
Bachelor Degree

● Exceptional result in the Bachelor program leads to this level.
● Graduating with Honours adds more value to a Bachelor Degree.
Graduate Certificate
Course Duration
Qualifications Required
Course Details
6 months
Bachelor Degree

● Broadens the skills acquired from Bachelor course
● Can lead to knowledge acquisition in a new field.
Graduate Diploma
Course Duration
Qualifications Required
Course Details
1 year
Bachelor Degree

● Pathway for further learning
● Develops abilities to undertake highly skilled work
Masters Degree (coursework)
| | | |
| --- | --- | --- |
| Course Duration | Qualifications Required | Course Details |
| 1-2 years | Bachelor Degree (honours)/ Bachelor Degree | ● Creates high level competency in the field of study |
Masters Degree (Research)
| | | |
| --- | --- | --- |
| Course Duration | Qualifications Required | Course Details |
| 2 years | Bachelor Degree (honours)/ Bachelor Degree | ● Involves intensive research which establishes your expertise in the field |
Doctoral Degree
Course Duration
Qualifications Required
Course Details
3-4 years
Masters Degree

● Highest degree conferred at university level
● Involves coursework and research
Popular programs for higher education
You can choose from a variety of courses, each being unique and makes your career ready.
Medicine
Engineering
business and administration
Accounting
Computer Science and IT
The admissions to these programs are based on intense competition and a great academic performance, not to forget a high level of proficiency in English.
What makes the Australian education system unique?
The AQF is what makes the Australian education system sought after amongst the students all over the world. You have to understand it to gain from it.The entire structure is organised in an impressive manner under the Australian Qualifications Framework.
It is a national policy that covers qualifications for tertiary education, including vocational education and training, and the Senior Secondary Certificate of Education.
There are 10 levels of AQF. This allows one to move from one level to another and even switch between institutions.
You can avail opportunities across the world due to this system.
There are, at present, 43 universities in Australia. There are courses offered in 29 main study areas, ranging from engineering, medicine, languages, business, accounting, to name a few.
What are the 10 levels of AQF?
Under AQF, there are 10 levels which interlink schools, universities and educational establishments into one unit. It allows greater flexibility, easy mobility and better career options for students.
The 10 levels under AQF are :
[table id=11 /]
What are Educational Pathways?
Designed keeping in mind the international students, educational pathways help you if you are unable to meet the entry requirements of the course you wish to pursue in Australia.
These include the following:
●      Foundation Studies
In case you lack the skills required for the undergraduate course you wish to study in Australia, the Foundation Studies provided by universities and educational institutions offer aid to you.
It equips you with skills you require to enroll in an undergraduate course.
The foundation courses are divided into streams. There are compulsory as well as elective subjects.
English language support is a vital part of Foundation Courses.
●      English Courses
Studying in Australia allows you to pick up English language skills which will benefit you throughout your life. Language is not taught through rote learning but through activities, project work and critical thinking. The standard of teaching- learning is maintained throughout Australia due to strict standards set for the knowledge of English language.Depending on your study needs, you can opt from a number of courses designed for different levels of English learning including :
General English, English for Academics, English for Specific Purposes (ESP), Examination Preparation.
The Australian educational set up has its classification of courses and programs of study. They are broadly divided into :
Agriculture and Environmental Science
Medicine, Nursing and Allied Health
Information Technology (IT)
Education and training
Engineering
Business, Management and Commerce
To get further information regarding the course you are interested in, which field of education is it a part of and its requirements.
Academic session in Australia
The academic session, duration and commencement varies from course to course. The semesters also vary. It is advisable to get in touch with your educational consultants or to check the institution's website to get the right information.
The general guide for the different arenas of Australian education system are:
English Language Course
Duration: 5 weeks – 1 year
No. of semesters: 4
Course commencement: throughout the year
Foundation
Duration: One year or more
No. of semesters: depends on the course
Course commencement: usually February
Vocational Education and Training
Duration: 1-4 years
No. of semesters: 2
Course commencement date: usually February
Undergraduate
Duration: 3-4 years
No. of semesters: 2 or 3
Course commencement date: usually March
Postgraduate
Duration: 1-2 years
No. of semesters: 2 or 3
Course commencement date: usually March
Doctoral
Duration: 3+1 years
No. of Semesters: no formal semesters
Course commencement date: depends on PhD supervisor
Education Services for Overseas Students (ESOS) Act
A commendable endeavour by Australia, ESOS is committed to safeguarding your interests as an international student, while you study in Australia.The ESOS Act is a set of rights consisting of:
The right to receive accurate information, before enrolling, about the course, its fees and all the necessary details that you may require, from the university or the education consultant.
The right to have, before payment of fees, a signed written agreement with the institution you are applying to. The agreement is to mention the services being provided by the institution, fees and refund details.
The Tuition Replacement Service is made available in case the institution you had enrolled to, is unable to conduct your course.
Course Credit and Exemptions
Credit transfer recognises your previous work training, professional, work experience, professional examinations, etc. An institute can decide to offer it at undergraduate/postgraduate level.
Such training and qualifications from countries other than Australia are accepted and recognised by Australian universities based on certain parameters.
Exemptions also denote that you are allowed to miss attending a subject/unit.
Change of course or institute
In case you are considering a course or institute change, there are a number of factors that have to be checked.
In case the new course you want to shift to is in the same institution where you are currently studying and has the same level of qualification as your current course, you may not have to apply for a new student visa.
If you are considering a change in qualification, then you will have to apply for a new student visa as your visa subclass may change.
While applying for an institution change, keep it in mind that a new institution might not admit you before you complete 6 months of the course you are currently pursuing in Australia.
In case you are changing the institution before completing 6 months of the current main course, you are expected to provide a letter of offer from the new institution to obtain the letter of release from the current one.
To help you navigate through this time consuming process. With its certified education consultants and in partnership with our registered migration agents, we are well positioned to help you get closer to your dream career / degree. From counselling to documentation, Overseas Student Health Cover to  Currency Conversion, Edulyte will take care of all the hindrances that crop up while trying to study abroad.
you can also email to: ausedulyte.com

to set up a free appointment with our onshore team
Our experts in australia is eager to connect with you!
Frequently Asked Questions
Most frequent questions and answers
How much does it cost to study in Australia?
It depends on the university and the course you apply for. Undergraduate courses can cost upto AUD 33,000. COurses in veterinary sciences and medicine will charge you more than humanities. One can end up shelling upto AUD$ 40,000 for tuition fees for a Masters course annually. Vocational Education and training can cost upto AUD $20,000 annually.
There are a number of scholarships that are available for international students. Get in touch with Edulyte to guide you regarding the availability of scholarships for the course you wish to pursue and how to apply for it.
What should I study in Australia? And where?
Australia has 43 universities which offer 22,000 courses. Choosing a course, a university will depend on your academic qualifications, your interests and your budget. You can choose from science, medicine, engineering, accounting and many more. You will have to do your research and get in touch with credible educational consultants to figure out the perfect fit for you.
Which level of study can I apply to for higher education in Australia?
Australia offers undergraduate, postgraduate and research courses There are package courses available too. They can include a certificate and diploma which gives you  an undergraduate degree and graduate diplomas leading to post graduate degree.
How can Edulyte help me regarding my aim to study in Australia?
Edulyte, with its team of certified education agents, will not only help you make informed choices about the subject to study and the university to apply to in Australia but also take care of the documentation required for your enrollment and visa application.
What are the top courses that I can apply for in Australia?
Accountancy
Architecture
Actuarial Science
Biomedical Engineering
Business Management and Business Analytics
Core Engineering: Construction Project Management and Civil and Structural Engineering
Computer Science and Technology
Earth Sciences: Mining and Metallurgy, Oil and Gas Engineering, Geology and Geo Sciences
Medicine
Psychology
Tourism and Hospitality Management
What is the age limit to apply for a student visa for Australia?
Rest assured that there isn't a maximum age limit regarding applying for a visa to study in the land of Oz. However, the Department of Home Affairs will definitely take into account the age of the applicant to determine whether the person is a genuine applicant.
What kind of accommodations are available for international students studying in Australia?
There are on campus and off campus accommodations that are available to international students in Australia. For on campus accommodation you will have to apply well in advance to be able to book it.
What are the requirements for an Australian student visa?
The student visa required can depend on the course you wish to pursue in Australia. When applying for a student visa to study in Australia, it is imperative for you to furnish certain documents.
Here is a common checklist, you should talk to Edulyte Study in Australia experts to get your personalised checklist.
Documents to be submitted while applying for Australian Student Visa:
*Electronic Confirmation of Enrollment Certificate (eCEC): to confirm your enrollment in an Australian university.
Genuine Temporary Entrant statement
Financial documents to prove you can support your airfare, course fee, living expenditure, etc.
English language test results
Documentation of Overseas Student Health Cover
Character certificate
A valid passport
Proof of visa fees payment
*Note: The course you choose must be registered under the Commonwealth Register of Institutions of Courses (CRICOS).
What is the minimum qualification required to study in Australia?
Each institution has its own criteria and requirements regarding admission to a course. We suggest you get in touch with Edulyte to help you regarding this as a team of experts will provide you with the right counselling regarding which university and course would be ideal for you.
Why should I choose Australia for pursuing my higher studies?
A number of factors rule in favour of Australia as your destination for higher education. These include:
Hassle-free visa process
Financial aid for international students
Multicultural learning environment
World renowned educational institutions
Curriculum in sync with market demands
Provision to safeguard international students rights.
Which English language tests are accepted by Australian universities?
It depends on which university/college you are applying to. The widely accepted English language tests are:  Pearson Test of English Academic (PTE), Test of English as a Foreign Language (TOEFL), The International English Language Testing System (IELTS), Cambridge English: Advanced and Occupational English Test (OET) are all accepted in Australia. Check the website of your preferred university/ college to find out which test results are being accepted there.
Edulyte offers IELTS preparation classes to enable students to get an 8+ band. Check out our IELTS courses which can be customised as per your requirements. Sign up for a trail class. (LINK TO BE POSTED)
Do Australian universities accept the 10+2+3 system of education in India?
Yes. The Australian universities accept the Indian system of education for the masters programme.
Will I be allowed to work in Australia while studying?
Definitely! That is the beauty of the subclass 500 visas that are issued to international students in Australia! This visa allows you to work for 40 hours per fortnight. During the scheduled vacations, you can work full time. Masters and Doctorate degree students are given the benefit to  work full time throughout the year.