CA Foundation Coaching Classes
Become successful with the best Chartered Accountancy Foundation course online coaching. Join Edulyte's classes and take your first step towards being an industry ready CA.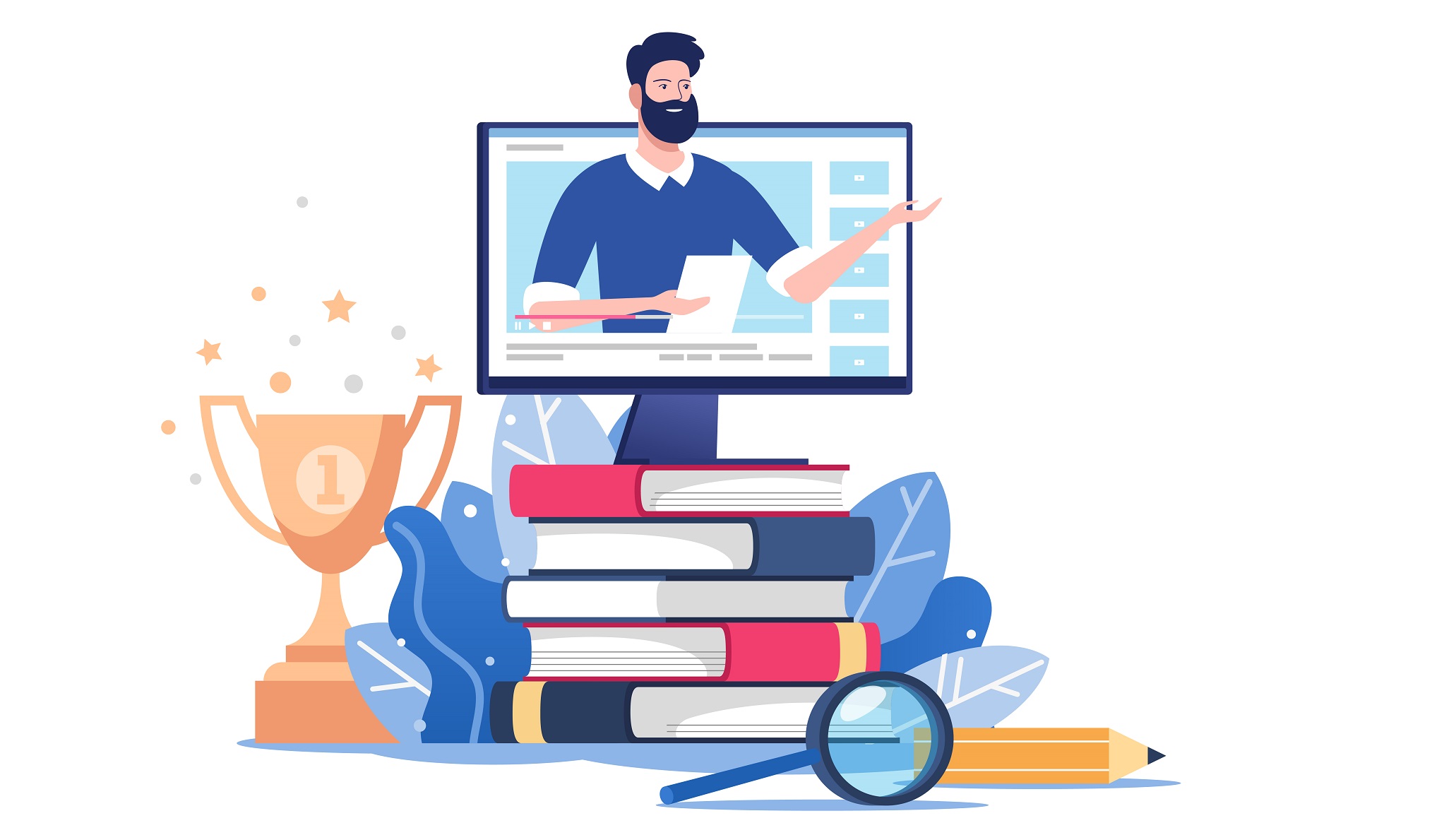 Our Online CA Coaching Classes
Worried about not passing your CA Foundation exam? Not being able to receive the right support that you need for CA prep? Being the game changers in the personalised system of education, Edulyte's CA Foundation sessions provide the right conceptual structure for every commerce and non-commerce background student to understand learning principles easily. CPT/Foundation course tests the very basics of Accountancy and our classes are the right fit for you if you want to build your fundamentals of Accountancy and retain them. Engaging tutorials, constantly upgraded resource materials and pro tips are all crafted as part of Edulyte Marketplace CA Foundation classes. What is even better, is that the CA qualified faculty and the best CA Foundation/CPT tutors from across the country are near you due to our courses. Don't believe it? Why don't you try a free demo class/ video and see for yourself?
Accountancy is the backbone of any business. In short, CAs hold the future of an enterprise. No wonder it's considered a respectable and reputed career choice. Not to forget the perks and remuneration that comes with the Finance & Accounting job profiles. A few years of experience can lead to lucrative offers and amazing professional growth.
If clearing this demanding course and becoming a successful CA is your goal, Edulyte's online CA Foundation/CPT classes will help you achieve it. And you don't even have to run between classes. The best of CA Foundation coaching and tutors are accessible from the comfort of your homes.
Our course features include
Interactive Classes
Customised Curriculum
Classroom environment anywhere, anytime
Structured lessons for quick learning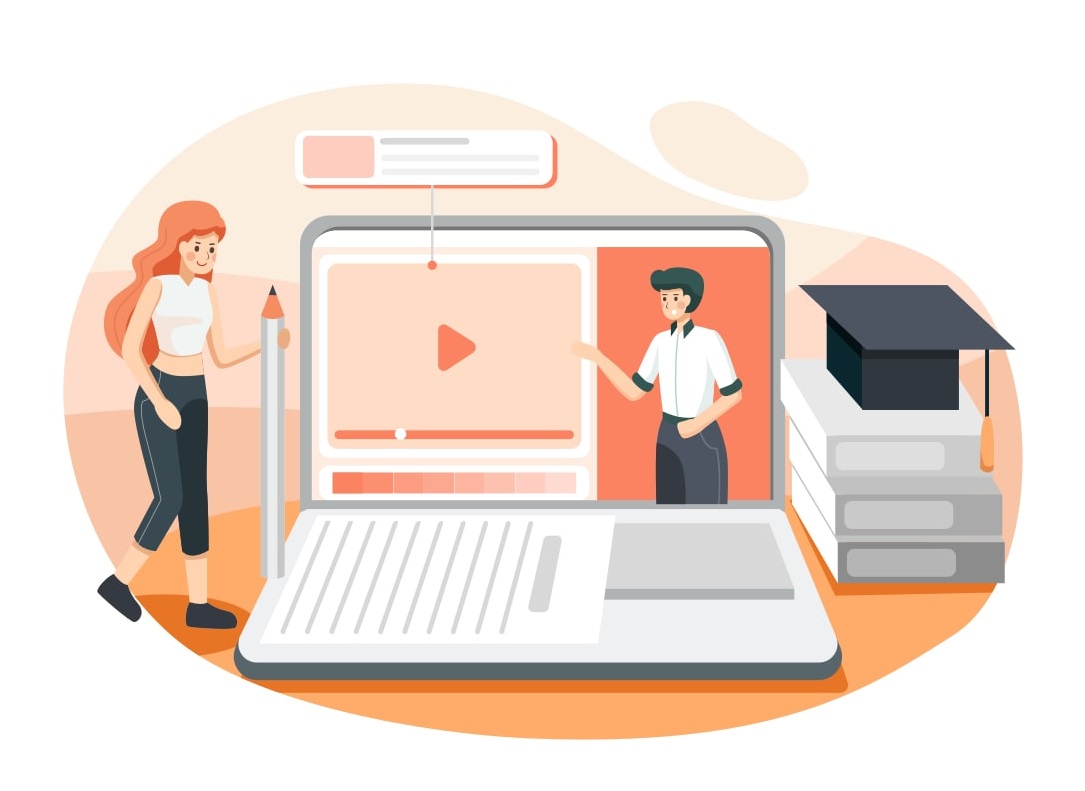 What is the CA Foundation Course ?
CA Foundation, is the first level of CA Course. After clearing this course you become eligible for the CA IPCC/ Inter Course. It tests a candidate's proficiency for becoming a credible and efficient CA professional.
CA Foundation syllabus comprises of:
| | | |
| --- | --- | --- |
| Paper | Subject | Subject Parts |
| 1. | Principles and Practices of Accounting | |
| 2. | Business Law & Business Correspondence & Reporting | Business Law Business Correspondence & Reporting |
| 3. | Business Mathematics, Logical Reasoning & Statistics | Business Mathematics & Logical Reasoning Statistics |
| 4. | Business Mathematics and Logical Reasoning & Commercial Knowledge | Business Economics Business and Commercial Knowledge |
Note:
3 hours are allotted for each paper
Negative Marking is done for Paper 3 and Paper 4 : ¼ th of the mark
How is CA Foundation different from CA CPT?
CA Foundation Course is a revised course. It is replacing the earlier CA CPT course.
CA Foundation course syllabus is vast as compared to CPT course.
The modifications in the course have been done to keep up with the ever changing financial and economic scenario.
CA CPT examination had been based on objective type patterns. The CA Foundation course examination is subjective in nature
What is the Eligibility for writing the CA Foundation / CPT exam?
Any student who has passed Class 12, or its equivalent can apply to this course after Class 12 for CA Foundation and appear for the exam by registering on ICAI website.
There is no upper age limit for attempting the exam.
The students have to qualify their Class 12 examination with a minimum of 50% aggregate marks.
Edulyte's Offer
Clearing CA Foundation can be an intimidating feat if not handled well. Many candidates miss out on clearing the exams at the first attempt due to lack of proper guidance and faulty preparation techniques. Our mentors understand that and devise their strategies and support materials to present the right path and support required for each candidate.
All papers and the topics in them get equal focus in our CA Foundation coaching classes. Focus and techniques necessary to clear the exam are explained in detail. All this is provided with pocket friendly CA Foundation coaching fees.
With our Live CA Foundation coaching classes, you get access to highly qualified faculty. Keeping in mind the variations in learning difficulties and requirements, the modules are individualised and modified. And you can access them without having to step out to a CA Foundation coaching centre near you.
What does our CA Foundation online classes include?
Personalised and Self-paced study plans: modules have been devised for different learners with different schedules. We design them as per your needs. The main aim is to de-stress the preparation process for the learners.
Conceptual Learning: along with learning the concepts, there will be clarity about how they are linked and how they will be tested. You will be equipped to handle the challenges of the examination and be better informed. Get the perfect CA Foundation training at home!
Constant access to audio-video aids: Technology has simplified the teaching learning process. It supports effective mastering of every aspect of a topic. We have assembled the latest animations, audio files and videos to make you comfortable with the test format.
Focus on logical reasoning and statistics: these concepts are scoring if you get your basics right. You do not have to be great at maths to get a hang of these subjects. Special care has been taken to prepare course material regarding these topics.
Constant and comprehensive evaluation: every module, each class is thoroughly assessed to gauge your learning. The evaluation criteria is explained and discussed. Personalised remedial measures are devised and taken accordingly

Live classes and offline course material: modify and switch between your live online and offline sessions. It is your convenience, which guides our program.
FAQ
There is no major difference between the two. Infact, we make learning easier by bringing constructive study material, remedial learning and trained instructors to your room. With Live Sessions, students get an interactive environment to ensure better preparation.
It depends on what you would like to choose – an e-learning course or live lessons. E-learning courses have all the resources including audios, videos, downloadable pdfs etc. Generally, you will get the required study materials to master your topics. Your teacher may recommend some materials depending on your personal circumstances. Why not search for a live lesson and discuss it with your teacher?
You can start anytime you like. Register for free using your contact details, choose sessions/courses, make payment and start CA Foundation online coaching right away. We will communicate the class timings and availability for all live classes.
Yes you may. But your provisional admission will only be regularised after you clear your Class 12 exams.
Indeed! Able guidance is necessary along with tricks and techniques to learn and answer questions during exams. We have innovative resources and a dedicated faculty to help students clear the different levels of CA examination through Live Sessions.
Yes. Students clearing the Class 12 examination from any stream can attempt the CA exams. It is compulsory to clear the Class 12 exam to write the CA Foundation Course. One has to register for CA Foundation Course with ICAI to become CA.
The candidates who wish to pursue the CA course need to clear the CA Foundation exam for getting admission to the CA course. However, the candidates who have completed their graduation are exempted from appearing for the Common Proficiency Test (CPT) or Foundation exam, and they can directly join the IPCC Course/ CA Intermediate , i.e. the second stage of the CA course. Stay updated with the latest announcements.
It is a self paced study course. Depending on your preparation, if you are able to clear each level in your first attempt, after class 12, the entire course will take around 4.5 years.
Yes. The ICAI allows a candidate to enter directly to its Intermediate Course who is a Commerce Graduate /Post-Graduate (with minimum 55% marks) or Other Graduate /Post-Graduate (with minimum 60% marks).
You will have to clear all the three levels:
CA Foundation
CA Intermediate ( Old Pattern IPCC)
CA Final ( Old Pattern Final Course)
There is no other way to success than constant practice and complete dedication along with guidance from our proficient faculty and top of the line study material.
There will be different homework assignments based on an individual's learning curve. There will be practice tests, watching videos, reading articles, etc. based on topics given to you by the trainer.
No, it isn't. But a good base is required in the subject as it includes taxation, quantitative aptitude, statistics and other calculations.
It is held twice in a year, usually in the months of May / June and November. Do keep checking the official website for the latest news and updates regarding CA exams and syllabus.
Mathematics at the senior secondary school level helps students with questions dealing with questions related to rational thinking, analytical abilities ratios, calculation of interest etc. that are asked in the exam. But worry not, our tutors can help you to brush up your math skills and train you to deal with these questions even if you are not very confident with the subject.
| | |
| --- | --- |
| Subject | Maximum Marks |
| Fundamentals of Accounting | 60 |
| Mercantile laws | 40 |
| General Economics | 50 |
| Quantitative Aptitude | 50 |
| Total | 200 |
Do not believe what others tell you. Instead rely on experts, like those teaching with us, to provide the right kind of coaching required for a non commerce student to get a grip over Accountancy and score exceptionally in the exams.
We advise you to stay committed to your schedule to avoid any disruption in learning. In case you are not able to attend a scheduled class, please inform your instructor beforehand. You both can then decide when to have the cancelled class.
Our tutors come from diverse backgrounds and impressive teaching experiences. They are qualified CAs who bring with them years of experience in helping students crack this highly challenging examination with appropriate tricks and techniques. This enables them to help learners with different needs.
You can join our free demo class by simply filling out the form.
If you are a student or a parent, get in touch with our counsellors through any of the means listed below –
Call us on – +91 779 568 7953
Email us – support@edulyte.com
Click on the Chat button
Our friendly support team is available to help students find the perfect online classes conducted by our in demand and experienced tutors.